A 28-year-old man has been arrested by local police for allegedly calling an Indian-American small business owner a "terrorist" and then breaking into his home and threatening his family with a knife, according to the Associated Press.
"He said, 'I'm going to cut you up because you're a terrorist,'" Preet Moudgil told The Spokesman-Review. "All he saw was a brown man."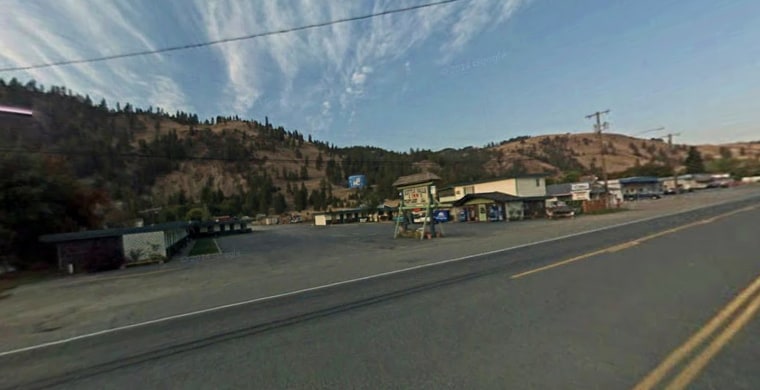 Moudgil, 35, owns Whitty's Mini Market and manages Kettle Falls Inn in Kettle Falls, Washington, where he lives with his family. He told The Spokesman-Review that his family is Sikh and Hindu.
The suspect, Brandon Kilgore, allegedly came into the motel lobby to ask for an item for a motel guest, according to The Spokesman-Review, during which he allegedly made several seemingly racist comments, including one about Guantanamo Bay. He then allegedly returned with a knife and tried to break down the door between the lobby and the office, according to the newspaper. Kilgore then allegedly broke into the family's apartment through a sliding-glass door accessible only by the roof, according to the newspaper. Once inside, he allegedly raised his knife and pushed Moudgil's father, who was able to escape. Moudgil's mother also fled the home with Moudgil's 3-year-old son, according to the newspaper. A friend of the family subdued the man and took away the knife.
RELATED: Hate Attacks on Muslims in U.S. Spike After Recent Acts of Terrorism
The Spokesman-Review reported that the suspect allegedly told a police officer, "I was trained to kill people like them," as he was being taken to jail.
"Initial charges against Kilgore are being prepared at this moment. Kilgore will be charged at this time with burglary, two counts of assault 2 (deadly weapon), and one count of malicious mischief," Tim Rasmussen, Stevens County prosecuting attorney, told NBC News in an email. "The matter is still being investigated as far as I know."
Charges may be amended to reflect additional evidence, Rasmussen said. However, Kilgore likely will not be charged with malicious harassment, which is Washington state's statute on hate crimes, because these current charges already carry more punishment, and the additional charge would not have any effect on sentencing.
Kilgore is currently in custody, according to Rasmussen, with bond set at $100,000.
Kettle Falls is located in the northeastern corner of Washington state, about forty miles south of the Canadian border. According to 2010 US Census figures, the city has a population of 1595, of which 0.4 percent — or seven — people are Asian alone.
Follow NBC Asian America on Facebook, Twitter, Instagram, and Tumblr.
Correction: An earlier version of this story stated that Kilgore has already been charged. His charges are currently being prepared.