A Brooklyn man was arraigned on hate crime charges Monday in connection with an alleged attack on a Muslim-American off-duty New York Police Department (NYPD) officer and her teenage son, the Brooklyn district attorney's office announced.
Christopher Nelson, 36, was arrested Sunday afternoon after allegedly threatening Officer Aml Elsokary the night before in the Bay Ridge section of Brooklyn, police said. Responding to a 911 call, officers encountered Elsokary who told them Nelson allegedly said he would slit her throat during a dispute, police said.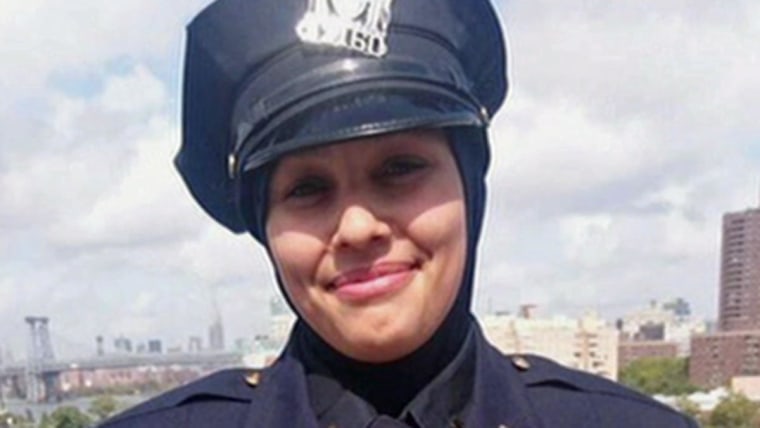 NBC New York reported that Elsokary, who was wearing a hijab, had dropped off her 16-year-old son around 6 p.m. Saturday and, after parking her car, returned to find Nelson allegedly shoving him.
When she approached Nelson, he allegedly shouted, "ISIS [expletive], I will cut your throat, go back to your own country." He then fled the scene, according to NBC New York.
Police arrested Nelson on charges of menacing as a hate crime and aggravated harassment. He was arraigned Monday on a top count of menacing in the second degree as a hate crime, a felony, and ordered held on $50,000 bail, according to the Brooklyn district attorney's office.
Attorney information for Nelson was not immediately known.
"This defendant allegedly subjected the victim and her son to deplorable and ugly acts of hate, including threats of violence, simply because they are Muslim," Acting Brooklyn District Attorney Eric Gonzalez said in a statement. "Biased-motivated crimes will not be tolerated anywhere in Brooklyn and those who commit hate crimes will be held accountable for their reprehensible and offensive actions."
Elsokary, a mother of five, was recognized by the city as a hero for rescuing a baby from a burning building in 2014, according to the Associated Press.
The 90th Precinct, where she works, tweeted its support of Elsokary. The NYPD Muslim Officers Society, a fraternal organization, also applauded the work of the Hate Crimes Task Force in making an arrest.
The alleged incident is among a growing number of reported bias cases against Muslim Americans following Donald Trump's election last month. In New York City, police were searching for three men who allegedly harassed a Muslim-American woman riding the subway Thursday night, according to NBC New York.
RELATED: Hundreds of Hate Crimes Reported Since Election: SPLC
According to police, one of the suspects walked up to the woman, who was wearing a hijab, and began chanting, "Donald Trump! Donald Trump! F?—ing terrorist, get out of this country, you don't belong here," the station reported.
Follow NBC Asian America on Facebook, Twitter, Instagram, and Tumblr.