A 48-year-old man was arrested Monday and charged with a hate crime after allegedly assaulting an Asian man on a Manhattan street corner and telling him to "go back to your country," authorities said.
The attack happened around 10:40 a.m. Monday as a 30-year-old Asian man was walking along Third Avenue near East 53 Street, the New York Police Department (NYPD) told NBC News.
Steven Zatorski, who is white, approached the man, kicked him twice in the leg, and punched him in the face and back of his head multiple times, police allege.
"During the assault the perpetrator stated, 'You are a f**king immigrant, go back to your country. What the f**k are you doing here? Here in my country, we are white power,'" the NYPD said in an email to NBC News.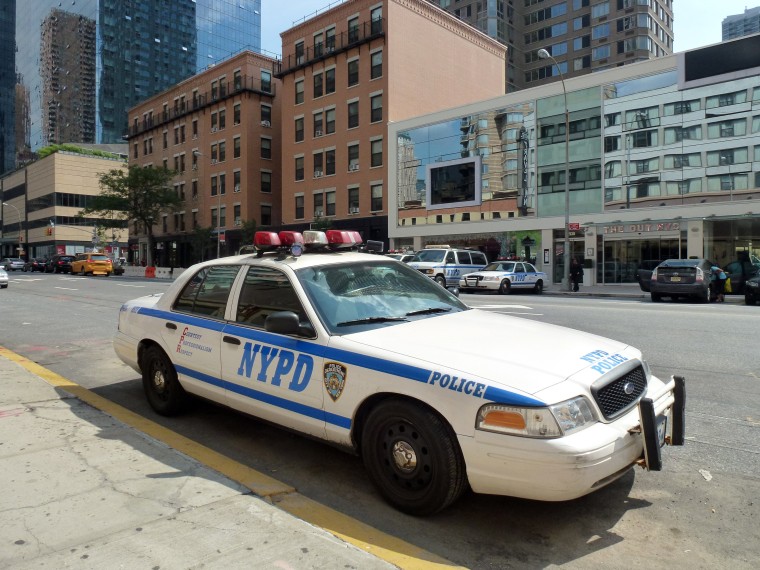 Witnesses to the alleged attack alerted an officer, who arrested Zatorski, police said.
The man who was assaulted suffered pain, swelling, and bruising to his right eye, according to the NYPD. He was treated at the scene.
Police said the two men did not know each other.
Zatorski was charged with one count of third-degree assault as a hate crime and one count of third-degree assault, the Manhattan District Attorney's Office told NBC News.
Bail was set at $5,000 cash or bond, the DA's office said. It was not immediately known if Zatorski posted the amount.
A voicemail left Wednesday with Zatorski's defense attorney was not immediately returned.
Zatorski is due back in court on Friday, the district attorney's office said.
Follow NBC Asian America on Facebook, Twitter, Instagram and Tumblr.