When Yuh-Line Niou worked as New York state Assemblyman Ron Kim's chief of staff, she always sat on the side or in the back of the legislative chambers in Albany.
But Niou, 33, now has new digs as a newly minted assemblywoman, having been elected in the Manhattan district once represented for nearly four decades by former Assembly Speaker Sheldon Silver, who is currently appealing a 2015 federal conviction connected to a $5 million corruption case.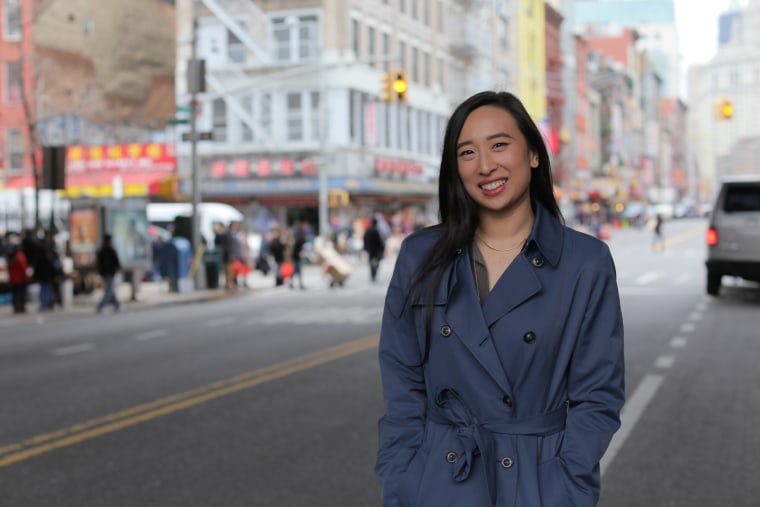 "It feels a little strange, to be honest," Niou told NBC News. "It was nice because I knew all the spots, so it was like coming back to my Albany family in a way."
Her swearing in at the state capitol on Jan. 4 marked the first time that two Asian Americans are serving simultaneously in the New York State Assembly.
Niou, who was born in Taiwan, first told NBC News in December 2015 that she was strongly mulling a run for state office. A week before, 72-year-old Silver had been convicted. He's still free on bail as he appeals his 12-year sentence.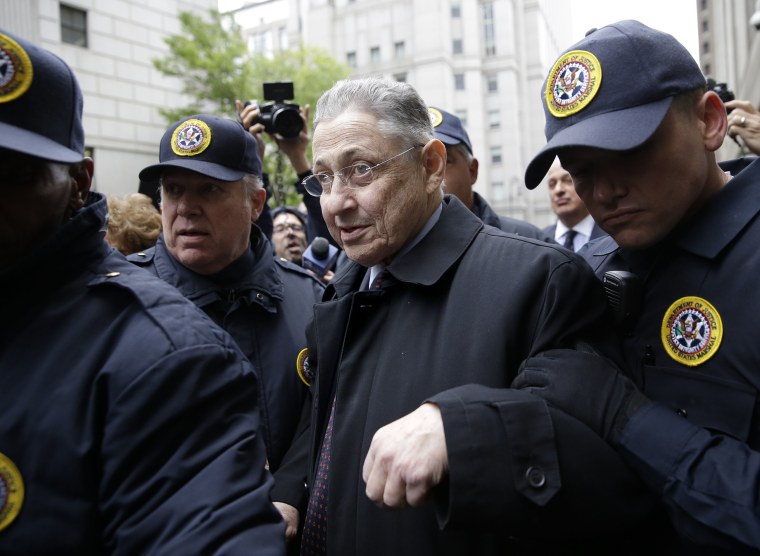 Niou said it was state Sen. Daniel Squadron, a Manhattan Democrat, who suggested that she run. She also received encouragement from Kim, a Korean-American Democratic assemblyman from Queens who was her boss.
In 2012, Niou connected with 37-year-old Kim through the Baruch College National Urban Fellows program, which both had attended. Kim had not yet been in office.
"He asked me, hey, you have a lot of experience in state government, what do you think about me running?" Niou recalled. "We talked about it, and I said, you actually seem very viable, so I think you should definitely do it."
A few year's later, it would be Niou's turn.
"When I ran, he asked me the same thing, can anyone else do this better than you?" she recalled. "He was like, obviously not, so do it."
But in February, Niou shocked lower Manhattan Democrats when she abruptly dropped out of a nomination process for an April special election that she called flawed. She still ran under the Working Families Party, but lost to Democratic nominee Alice Cancel.
Then came the September Democratic primary. Niou beat out a crowded field of candidates, including several Asian Americans, and she went on to win the general election in November.
The 65th Assembly District, which includes Chinatown and the Financial District where she lives, had its first ever Asian-American state lawmaker.
"New York State has one of the largest Asian-American populations in the country, and yet we don't have the kind of representation we deserve," Niou said.
While Asians make up 43 percent of her district, according to the City University of New York, Niou said it is also very diverse. Some 16 percent of residents are Hispanic, 34 percent white, and 5 percent black.
But she also said disparities exist. Wealthy residents in multi-million dollar condos, for instance, live next door to others in public housing whose sinks are falling off their walls, Niou said.
"I want to be a person who unifies all of us in a way that will make our voice very strong and very loud," she said.
"When I ran, he asked me the same thing, can anyone else do this better than you? He was like, obviously not, so do it."
Niou is already working on her first piece of legislation, which she soon plans to introduce in the Assembly, she said. The bill, sponsored in the Senate by Squadron, would require transparency whenever healthcare facilities go through changes, Niou said.
The effort emerged from concerns over the sale of the Rivington House on the Lower East Side, a nursing home that cared for AIDS patients. The city had agreed to remove the deed restriction that mandated it serve as a health facility, and the owner then sold it off to be converted into luxury condos, according to the New York Daily News.
Legislation passed in December by the City Council would require mayoral approval for removing future deed restrictions on such facilities, the newspaper reported.
Although not new to government, Niou said she's still getting used to the politics of Albany, calling herself more of a policy wonk. She recently hired a chief of staff and hopes to soon get her own district office, where constituents can come for help, Niou said.
Right now, she's working out of a building opposite City Hall, which requires photo identification to enter, Niou said. That makes it difficult for some in her district who don't have IDs, she said.
Niou took office less than two weeks ago, but she'll be up for reelection next year. She said she'll know she's done a good job as an assemblywoman if she can provide access to government for everyone and be an advocate for all.
"I want to absolutely be that access point for my whole community," Niou said.
Follow NBC Asian America on Facebook, Twitter, Instagram and Tumblr.