To observers, it was an obvious hate crime.
Adam Purinton opened fire in a Kansas bar on Feb. 22, 2017, reportedly using "racial slurs," before killing Srinivas Kuchibhotla and injuring Alok Madasani and Ian Grillot. Kuchibhotla and Madasani are both from India.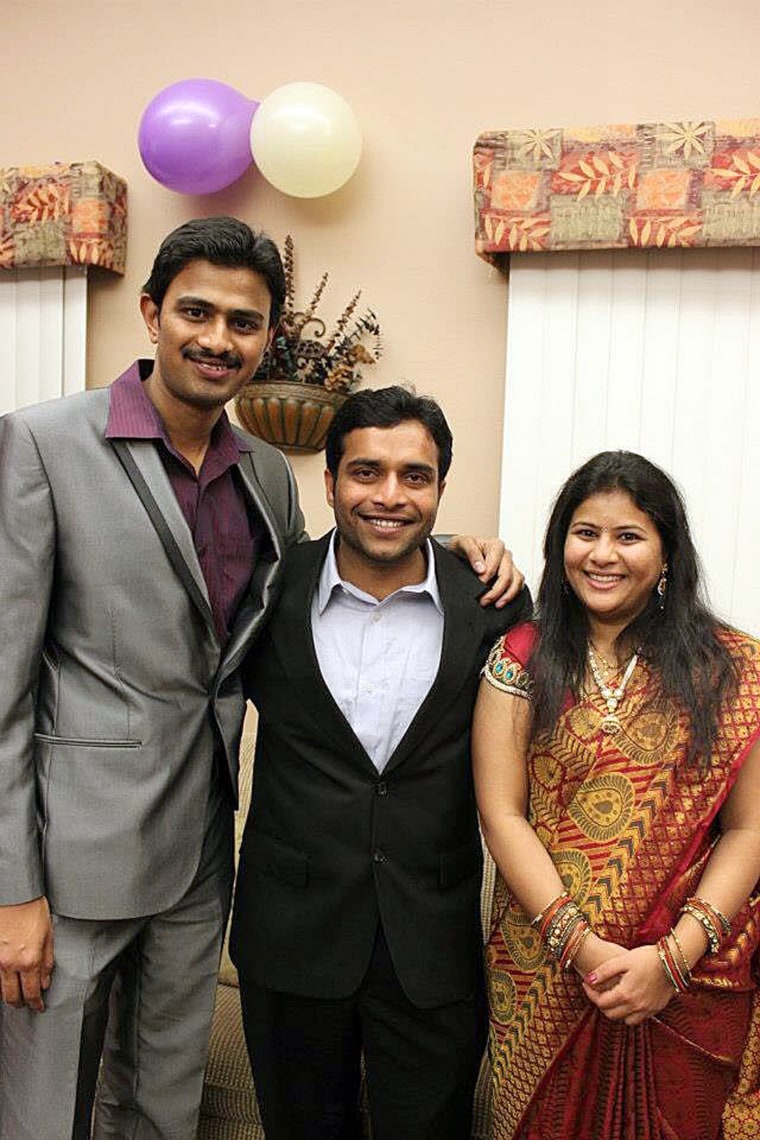 But when Purinton, 52, was arraigned after being arrested 70 miles away, he was charged with one count of premeditated first-degree murder and two counts of attempted premeditated first-degree murder. No hate crime charges were filed, and Kansas does not have a hate crimes statute, as a Kansas district attorney tweeted at the time.
In June 2017, Purinton was indicted on hate crime charges by a federal grand jury. He pleaded guilty in the state case in March and currently awaits sentencing, scheduled for May 4. It wasn't immediately clear how or if his plea will affect charges being brought by the federal government.
"Today's guilty verdict in the murder of my husband will not bring back my Srinu," said Sunayana Dumala, Kuchibhotla's widow, in a statement following the guilty plea. "But it will send a strong message that hate is never acceptable."
What makes a hate crime?
The Kansas case shines a spotlight on the sometimes confusing patchwork of state and federal laws that define what constitutes a hate crime and the investigatory process undertaken by law enforcement tasked with collecting evidence before bringing such charges.
More than 40 states today have hate-crime laws, according to David LaBahn, president and CEO of the Association of Prosecuting Attorneys, a national advocacy group.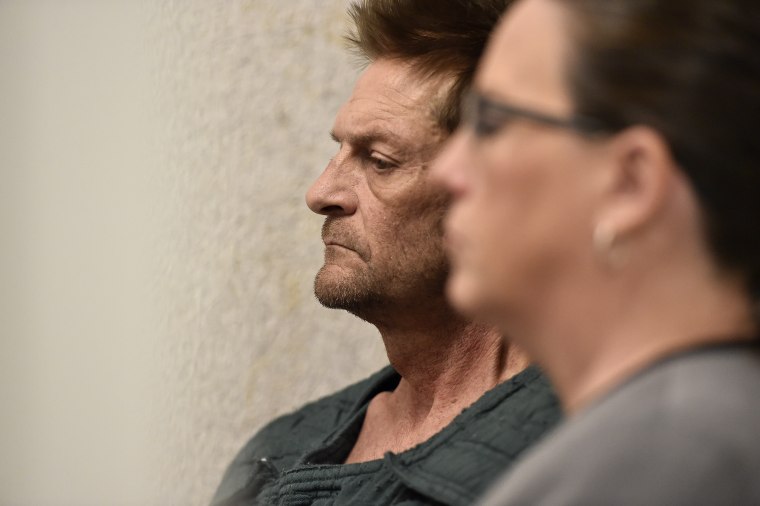 States began enacting them around the '80s and '90s, LaBahn said, and the first federal hate crime statute was signed into law in 1968, according to the Justice Department.
While statutory language may vary, the intent generally is to punish more harshly crimes committed owing to an underlying bias or hate. Depending on the law, that could be because of a victim's race, religion, national origin, gender, disability, sexual orientation or gender identity, among other characteristics.
In bringing hate crime charges, prosecutors typically must prove a defendant harbored hate and that this hatred was one of the primary reasons for committing the criminal act, according to LaBahn.
"You've got to drill down in the background of that individual," he explained.
To that end, authorities probe a variety of things, like with whom the accused associates or speaks, what he or she writes or texts, or whether he or she belongs to certain sects or clubs, according to LaBahn.
For investigators, all of this adds complexity to the case.
"It must be done quickly, because the likely witnesses to be able to prove up the hate motivation are the friends and family," said LaBahn.
LaBahn cautioned that just because an investigation is taking a long time without hate-crime charges being filed doesn't mean prosecutors are dragging their feet.
"We have an ethical obligation to not accuse somebody of criminal conduct that we can't prove," he said.
Experts also say what may appear to be a hate crime to the public may not always rise to the level of what can be prosecuted under a state's law.
LaBahn said it becomes tricky if a state's code doesn't allow for hate crime charges because of how the victim is perceived.
A defendant with a bias toward Muslims, for instance, might be in the clear on hate crime charges if the victim turns out not to be Muslim, according to LaBahn. Prosecutors, of course, may still be able to get a conviction on the underlying criminal offense.
Such misperceptions, experts say, occur with Sikhs who wear turbans and beards. That appearance has made them the target of bias-based attacks, as religious articles like the turban have been wrongly linked with media images of terrorists following the Sept. 11 attacks.
Perceived bias is covered by federal law. The Matthew Shepard and James Byrd Jr. Hate Crimes Prevention Act, signed in 2009, makes it a crime "to willfully cause bodily injury, or attempt to do so using a dangerous weapon, because of the victim's actual or perceived race, color, religion, or national origin."
Purinton was indicted in June under a section of that act.
'Our cases in court are only as good as the investigation'
In the seven years since its passage, 72 defendants have been charged and 45 convicted under the Matthew Shepard and James Byrd Jr. Hate Crimes Prevention Act, according to the Justice Department.
But a 2015 report from the Transactional Records Access Clearinghouse, a data gathering and research organization at Syracuse University, said federal prosecutors also turned down 87 percent of hate crime referrals since 2009, the year the act was signed into law.
Insufficient evidence, lack of evidence of criminal intent, and weak or insufficient admissible evidence were the top three reasons for the rejections, the report said.
"Our cases in court are only as good as the investigation," LaBahn said.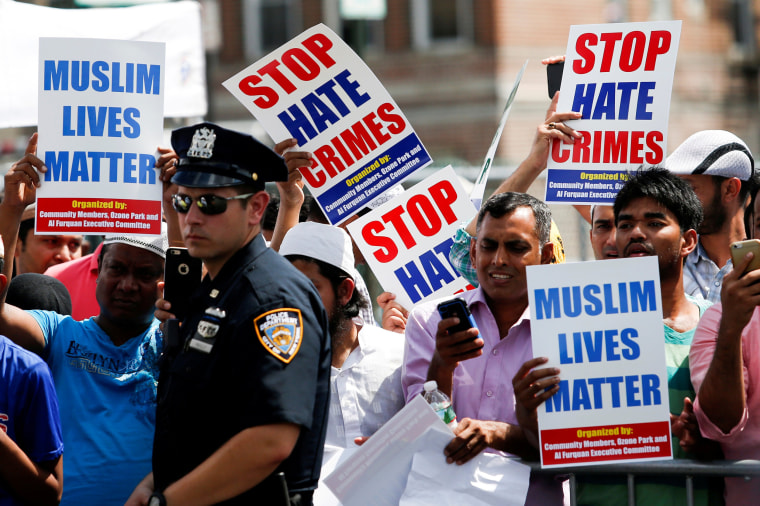 The federal law does encompass a wider class of protected victims. In addition to race, color, religion and national origin, it criminalizes violent acts motivated by actual or perceived gender, disability, sexual orientation or gender identity of any person.
But because of how that portion of the statute was passed, federal prosecutors must prove the crime was in or affected interstate or foreign commerce to get a conviction, the Justice Department said.
An example would be if it occurred while the defendant or victim were crossing state lines.
"Not every case is going to have that," said Robin Maril, associate legal director of the Human Rights Campaign, a national nonprofit advocating for the LGBTQ community.
According to the HRC, 18 states and D.C. address hate or bias crimes based on sexual orientation and gender identity, while 12 do so on sexual orientation only.
Overall, FBI statistics showed a roughly 5 percent increase in hate crime incidents for 2016, compared to the year before, rising from 5,850 to 6,121.
The report said that in 2016 there were 7,615 victims of hate crimes. For single-bias incidents, around 18 percent occurred because of sexual orientation, 2 percent because of gender identity, and a half percent because of gender.
Maril, who said the HRC believes the FBI figures are undercounted, said qualifying something as a hate crime helps the community in healing.
"And it shows that the federal government or their state government is taking violence against them that is based solely on their identity seriously," she said.
Dr. Prabhjot Singh, a hate crime survivor, offered another perspective.
Singh, a practicing Sikh, was accosted on a Manhattan street in September 2013 by 20 to 30 young men on bikes who yelled "Osama" and "terrorist," he said. His jaw was fractured in the attack, while some pulled on his beard, he said.
A Columbia University professor at the time, Singh said that while he believed it was important to hold his attackers accountable, he also "didn't feel comfortable taking part in a process that was both so harsh and ultimately didn't necessarily create a sense of connection or understanding or reflection about what had taken place."
"There's very clear rules about how you punish a hate crime," he explained. "But there's not a lot of clarity around how one brings both closure and understanding to why it was labeled a hate crime in the first place, for myself, and my family and my community ⎯ but also for the people that perpetrated it."
The true scale of hate crimes?
FBI data showed there were seven hate crime offenses in 2016 motivated by religious bias against Sikhs, a figure community advocates believe is undercounted.
While just over 15,000 law enforcement agencies participated in the FBI hate crime statistics program, only around 12 percent of them reported one or more incidents, the FBI said in a news release.
"There's very clear rules about how you punish a hate crime. But there's not a lot of clarity around how one brings both closure and understanding to why it was labeled a hate crime in the first place…"
The rest reported no hate crimes occurring within their jurisdictions.
By contrast, a Bureau of Justice Statistics survey in June said that on average each year between 2004 and 2015, there were 250,000 hate crime victimizations, defined as a single victim or household that experienced a criminal incident believed to be motivated by hate.
The two reports differ in that the Bureau of Justice Statistics' National Crime Victimization Survey includes hate crimes both reported and unreported to police.
Community organizers say education and training are essential for teaching investigators how to recognize hate or bias crimes. To that end, The Sikh Coalition — a nonprofit that advocates for the Sikh community and works with the survivors of hate crimes — conducts such seminars with law enforcement agencies, according to Amrith Kaur, a former prosecutor in Cook County, Illinois, who serves as the national nonprofit's legal director.
"I think that law enforcement walks away with a great idea of what it means to be a Sikh and what kinds of hate crimes the Sikh community is vulnerable to, but also in general what it means to be a victim of a hate crime and what does that look like in general for really any community," Kaur said.
Those efforts, she added, are especially important in rural areas or places with relatively smaller Sikh populations.
"I know firsthand how prevalent the lack of training and recognition in potential bias-based crimes is in law enforcement — and how much more work we have to do to get everyone in the community to see incidents with that potential in mind," Kaur said.
Follow NBC Asian America on Facebook, Twitter, Instagram and Tumblr.