Tennessee quarterback Marcus Mariota has been voted the 2016 Polynesian Pro Football Player of the Year after leading the Titans to their first winning record since 2011 in his second season.
The Polynesian Football Hall of Fame announced the award Thursday.
"What an incredible gift," Mariota said in a video recorded at the Titans' headquarters, where he is recovering from surgery to repair a broken right fibula. "I am truly, truly blessed. Thank you to the entire Polynesian Hall of Fame staff and selection committee. I'm truly honored by this prestigious award and look forward to representing it with high regard and a high standard."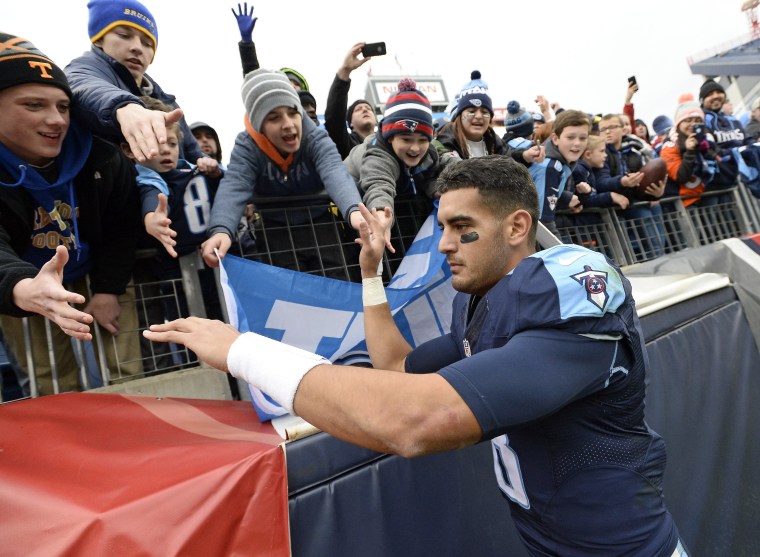 Arizona guard Mike Iupati won the inaugural award in 2015 honoring the top player of Polynesian ancestry.
The 6-foot-4, 220-pound Mariota was born in Honolulu and is of Samoan descent. Mariota became the first player of Polynesian ancestry to win the Heisman Trophy, at Oregon in 2014, and also became the Hall of Fame's inaugural college football player of the year.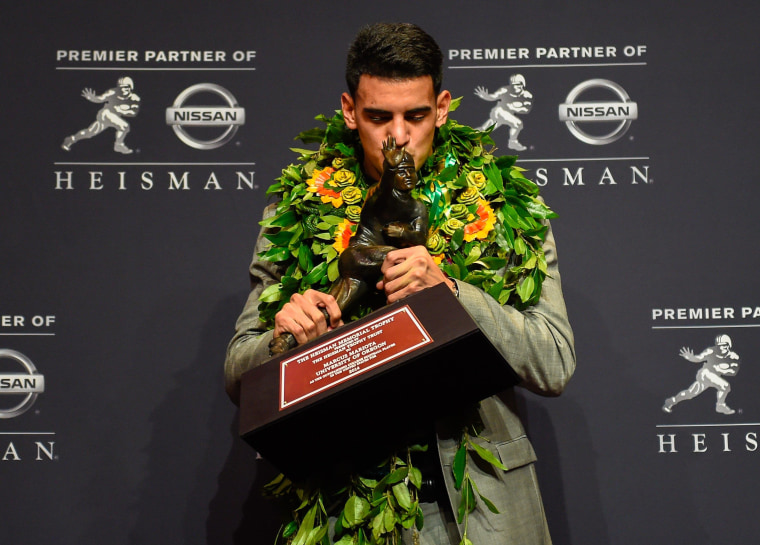 RELATED: Heisman Winner Marcus Mariota Pays Tribute to Poly Roots
In 2016, Mariota had a 95.6 passer rating that ranked third in franchise history. He was 276 of 451 for 3,426 yards with 26 touchdowns and nine interceptions. He also ran for 349 yards and two touchdowns.
Mariota also was chosen an alternate to the Pro Bowl. He broke his right leg Dec. 24 in a loss to Jacksonville and missed the final game of the season.
"He is a tremendous role model and a source of great pride for Polynesians everywhere," said Jesse Sapolu, chairman of the Hall of Fame's board of directors.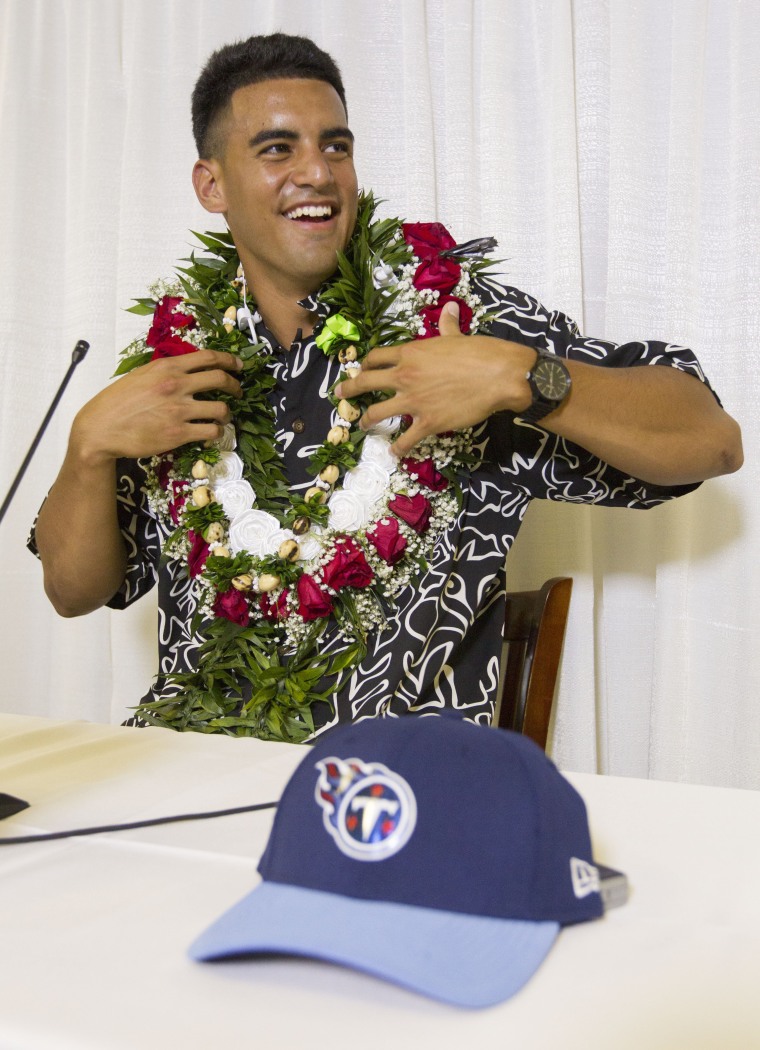 Mariota will receive the award Jan. 20 and also be a team captain at the inaugural Polynesian Bowl on Jan. 21 in Oahu, Hawaii.
Other finalists were Iupati, Carolina defensive tackle Star Lotulelei, Cleveland defensive tackle Danny Shelton, and Detroit offensive lineman Larry Warford. Mariota was selected by a committee featuring former coaches Dick Tomey, Ron McBride and Dick Vermeil; broadcasters Neil Everett and Robert Kekaula; NFL consultant Gil Brandt; and past NFLPA president Kevin Mawae, a finalist for the Pro Football Hall of Fame this year.
Mariota congratulated the other finalists and also thanked the Titans organization, his teammates and coaches.
"I really have to thank them and give them a lot of credit," Mariota said. "They are really what helped and allowed me to have the successful year that I had. I'd also like to thank my family and friends and people back home, in the state of Oregon who've also kind of reached and helped me to get to the position I am today. Without their help, without their sacrifice, I would not be able to stand in front of you today."
Follow NBC Asian America on Facebook, Twitter, Instagram, and Tumblr.