With a culinary background, Stephanie Hua felt in 2015 that there weren't many edible cannabis products that spoke to her, so she decided to make some.
That year, the San Francisco-based chef started "Mellows," which serves handcrafted marshmallows infused with 5-milligrams of THC, a low-dose, Hua said, because of her lower tolerance.
The marshmallows have led her to co-write a cannabis-centric cookbook for Chronicle Books that contains recipes that are more elegant and modern than the typical pot brownie, Hua said.
"I think a lot of us have been in a situation where we've gone overboard and consumed an edible that was just too strong for us, and it's not a fun experience," Hua said. "So I wanted to create educational materials to let people know not all edible experiences are like that, and can be enjoyable and beneficial for you."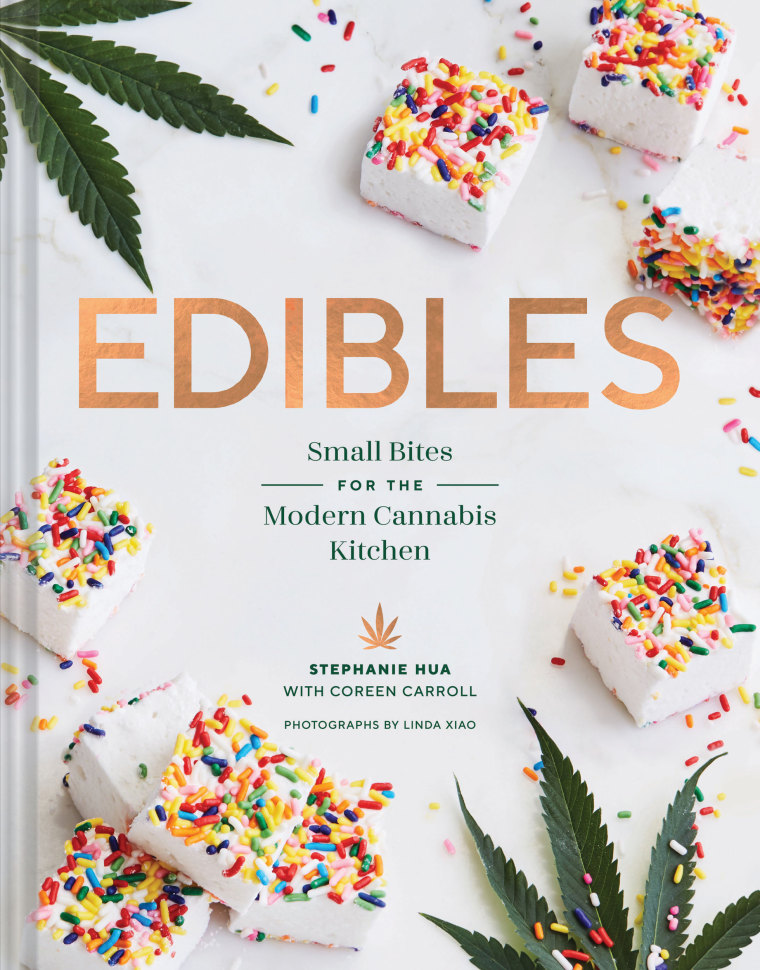 Hua co-wrote "Edibles: Small Bites for the Modern Cannabis Kitchen," which was released in November, with Coreen Carroll, another chef based in the San Francisco Bay Area. The beginning of the cookbook focuses on the uses of cannabis, what to look for in a plant, its therapeutic effects, and how to calculate the proper dosage of THC, marijuana's main psychoactive compound.
The second half includes recipes developed by Hua and Carroll, including green eggs and ham, duck meat sliders and brownies, as well as recipes contributed from those in the cannabis community like actress Whoopi Goldberg.
The market for food containing cannabis is growing, industry analysts say. According to a report from Arcview Market Research and BDS Analytics, edibles spending in Canada and the United States topped $1 billion in 2017 and is projected to grow more than $4.1 billion by 2022. The report also estimated that California customers will consume an estimated $1.3 billion worth of edibles — comprising 17 percent of the state's overall marijuana sales — by 2022.
While California legalized the use of medical marijuana in 1996, recreational use has only been legal starting this year. Combined medical and recreational sales in California are expected to top $7.7 billion in 2022, with the state maintaining its lead as the single-largest cannabis market in the world, according to Arcview and BDS.
In November, two more states — Utah and Missouri — legalized medical marijuana, while Michigan legalized recreational marijuana. Currently, recreational marijuana is legal in 10 states while medical marijuana is legal in 33.
According to the Harvard Medical School, medical marijuana is commonly used for pain control. CBD, an extract from the hemp plant, has been found to relieve symptoms of insomnia, anxiety, spasticity, and pain as well as to treat conditions such as epilepsy, according to Harvard.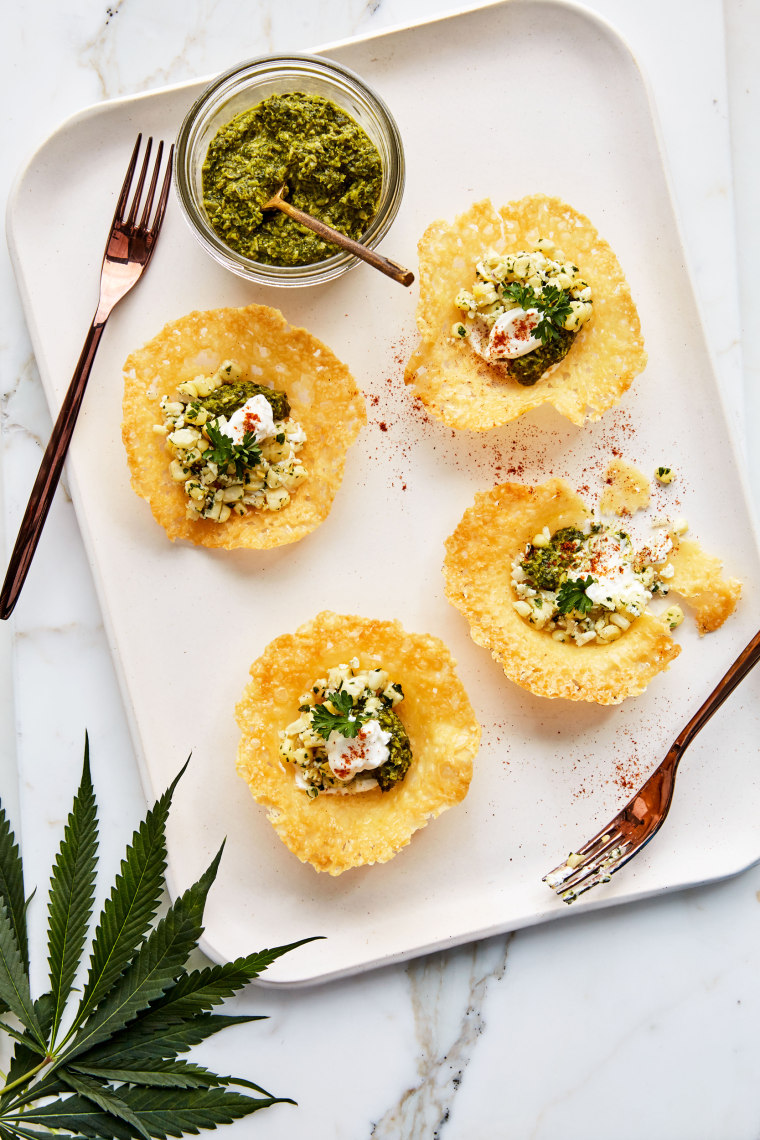 Monica Lo, a San Francisco-based creative director and photographer who runs the website Sous Weed, contributed her recipe for Mexican street corn and cheese crisps to Hua's cookbook. She said she began cooking with cannabis sous vide — using a hot water bath — with a focus on wellness and health.
In 2015, Lo had a herniated disc and didn't want to rely solely on the painkillers her doctor prescribed so she turned to cannabis, she recalled. She also didn't want to get caught by her landlord because of the smell, hence the water bath.
Lo said she began documenting her experience on a blog that would eventually become "Sous Weed," which garnered a lot of interest from her community and eventually led to the creation of Asian Americans for Cannabis Education, which she co-founded, with Ophelia Chong and Tiffany Wu.
"A lot of caretakers were reaching out to me," Lo said. "Even many Asian Americans that were kind of curious."
Chong, the current CEO of Asian Americans for Cannabis Education, said she has noticed a shift in cross-generational communication about marijuana within the Asian American community since 2015.
"Since it's been in the mainstream more, I think a lot of younger people get their information from the internet and the television so they see it everyday," Chong said. "And since their kids are getting into it, the parents are like, 'Tell me what you're doing. We want to learn more!'…This time the conversations being had aren't out of fear, but out of curiosity."
Felicity Chen, who co-founded an edibles company, Potli, with her friend Christine Yi — sells locally sourced honey and olive oil infused with cannabis. She developed the products as a way to use her background in cooking and connect with her mother, who started beekeeping with her father while Chen was away to college, while also educating others about its health benefits.
Chen also wanted to find a way to help her mother, who was suffering from health problems. Because of her mother's concerns around surrounding smoking, Chen wanted to help her understand how consuming cannabis through food and drink could help instead.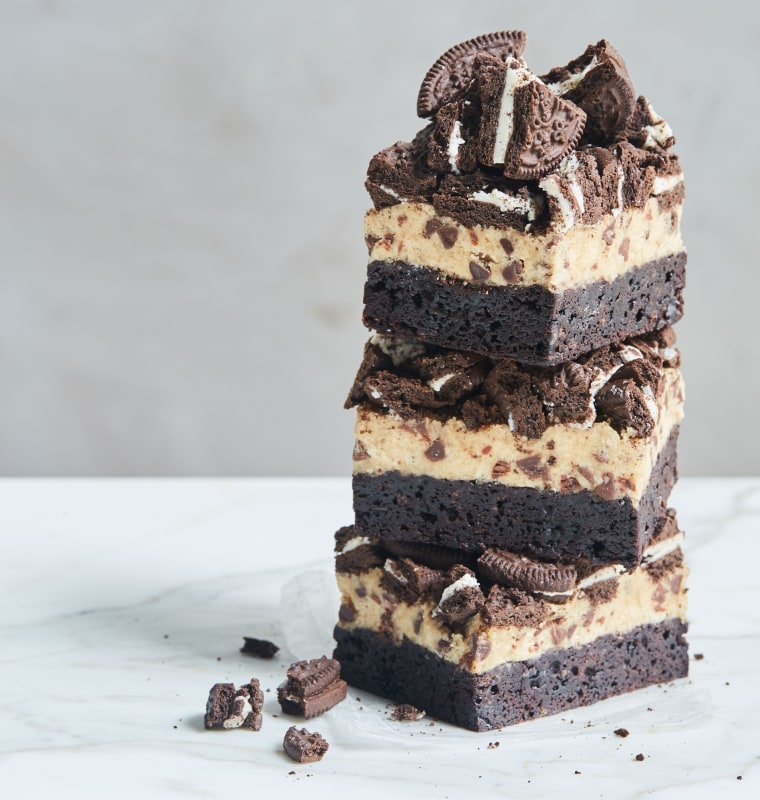 While her mother is still hesitant to step inside a dispensary, Chen said her mom has played a big part in helping bring Potli's manufacturing space up to what it is today.
"We bond the most when we're in production and pumping out units, and that's when we share our stories and she asks me any questions that she has," Chen said.
Chen added that she feels like the reason why there's still a stigma in the Asian-American community is because of the possible language barrier that stands between children and their parents.
"Sometimes we don't know the right words to explain how marijuana is different from heroin," Chen said. "With me, if I don't know how to say it in Chinese, there's that gap, and I've seen that a lot with my friends who don't know the way to explain specifically what THC or CBD is, and so some older generations might associate marijuana with a drug like heroin, when that's not the case at all."
Hua said she also feels as though the public perception surrounding marijuana has shifted in the last few years and is glad her book contributes to the continued normalization of cannabis use.
"It makes us proud to see this book as something that people aren't afraid to put in their kitchen or coffee table," Hua said. "We received a lot of positive feedback at our book's launch with people telling me how they're buying it for their moms and grandmas. What a time to be alive where you can get your mom an edibles cookbook for Christmas and not feel weird about it!"
Follow NBC Asian America on Facebook, Twitter, Instagram and Tumblr.