Sikh Americans across the country are coming together for a day of community service, the third annual National Day of Seva, to commemorate the lives lost in the August 5, 2012, Oak Creek Gurdwara shooting in Wisconsin.
RELATED: Hate Crimes Against Arabs, Sikhs, Hindus Will Now Be Tracked
"Seva, or selfless community service, is a fundamental tenet of the Sikh religion," Simran Jeet Singh, Senior Religion Fellow of The Sikh Coalition told NBC News. "It is our way of spreading goodness and paying tribute to the Oak Creek community, while raising the shared understanding about our faith and community and the reality that we're strongest as a nation when we stand together."
RELATED: Sikhs Who Serve: Texas County Sheriff's Office Makes History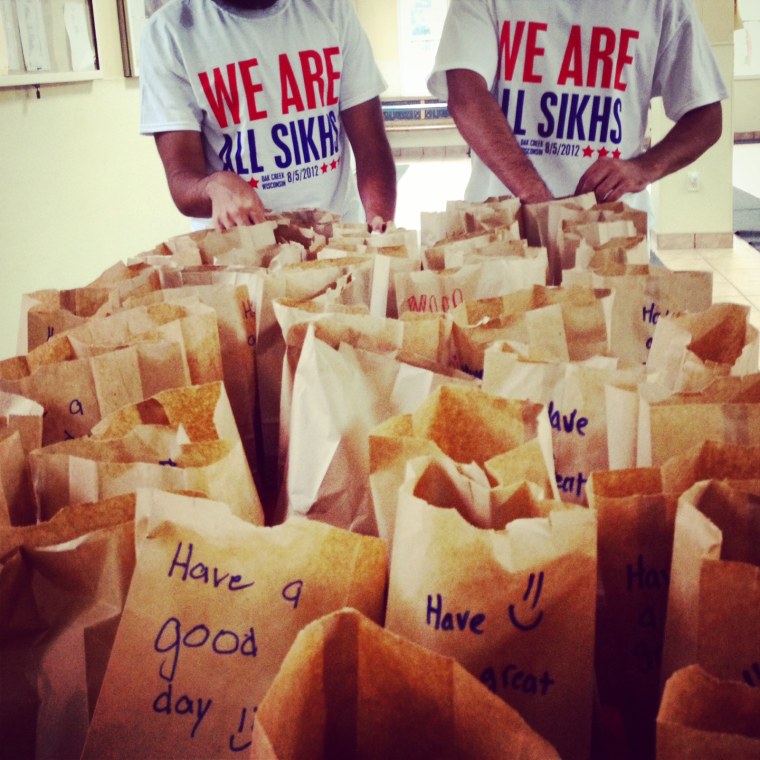 Coordinated by the Sikh Coalition, different congregations and organizations across the country and Canada have planned activities in 15 cities, with more expected, on the 1st of August. Sevadaars (participants in Seva) will participate in a Habitat for Humanity project in Modesto, California; a library reading for children in Fremont, California; a Sikh books library display in Champaign, Illinois; a Kids Against Hunger food packing in Detroit, Michigan; hot meals packaging in Cincinnati, Ohio; a nature trail clean up in Atlanta, Georgia; a park cleanup in New York City; and Langars or public meals at homeless centers and churches in several cities. The Oak Creek Gurdwara in Wisconsin will be hosting the Chardhi Kala 6K Memorial Walk and Run in memory of the six 2012 victims, as well as a Chardhi Kala Memorial Blood Drive (Chardi Kala means eternal optimism).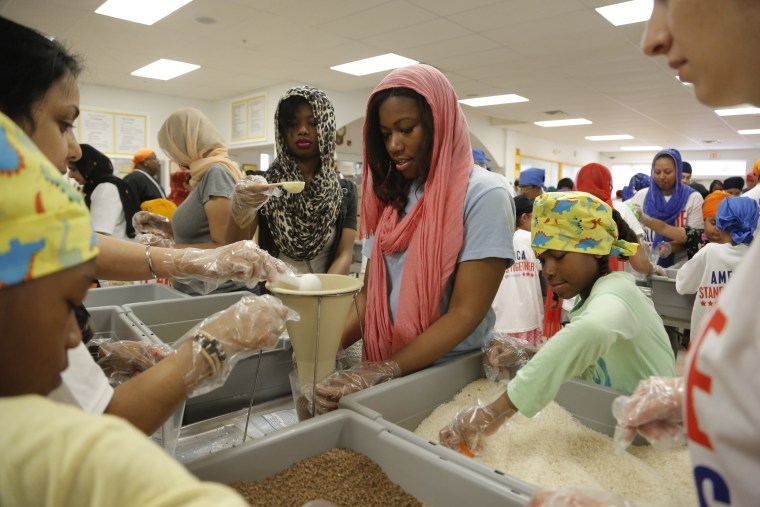 Because of the close parallels between the Oak Creek Gurdwara shooting and the shooting at Charleston's Emanuel AME Church, Sikh Coalition Community Development Manager Harjit Kaur told NBC News that this year, many groups are "building interfaith multicultural collaborations on events. We want to make it known that an act of hate against one community is an act of hate against us all."
RELATED: New Study Reveals Most Americans Don't Understand Sikhism
Some event organizers are not even Sikh, but individuals who stepped up because the Oak Creek tragedy impacted them as Americans. Kaur told NBC News that that "profoundly speaks to the reason we organize this day every year, to bring awareness to the Sikh identity and the fact that hate should not be tolerated in our communities. We should focus on building partnerships and celebrating diversity."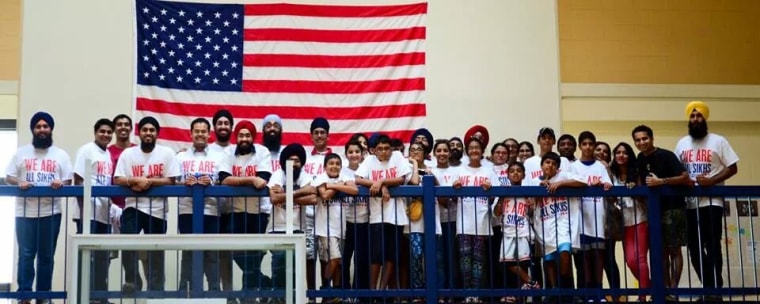 Kaur will be participating in the Seva Selfless Service Langar in Sacramento where Sikh youth have been feeding the homeless every week, as well as once a month in San Francisco, since the unsolved murders of two Sikh grandfathers shot while out for an afternoon stroll in Elk Grove in 2011. Inspired by the concept of Chardi Kala (eternal optimism), the youth have continued to serve in hopes of making their communities safer for all minorities.
"By giving back in service to the community, Sikhs hope to be visible in their communities to create an opportunity to provide awareness about themselves, so that we can prevent future hate crimes." said Kaur, and "replace hate with ideals of positivity and service."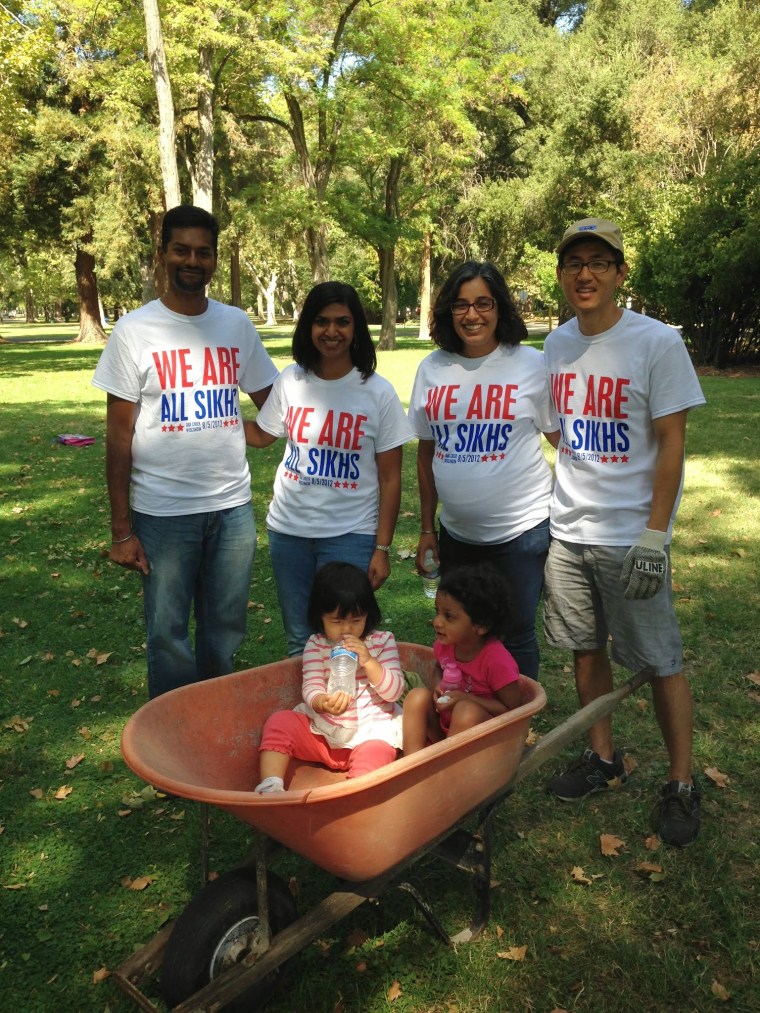 Like NBC Asian America on Facebook and follow us on Twitter.