For three nights this week, a Marvel-inspired "Heroes & Villains Take over Hong Kong" pop-up dinner series brought together Marvel superheroes, supervillains, and two super chefs—"Demon Chef" Alvin Leung of Hong Kong's Bo Innovation and Chef Chris Cosentino of San Francisco's Cockscomb Restaurant—in Hong Kong.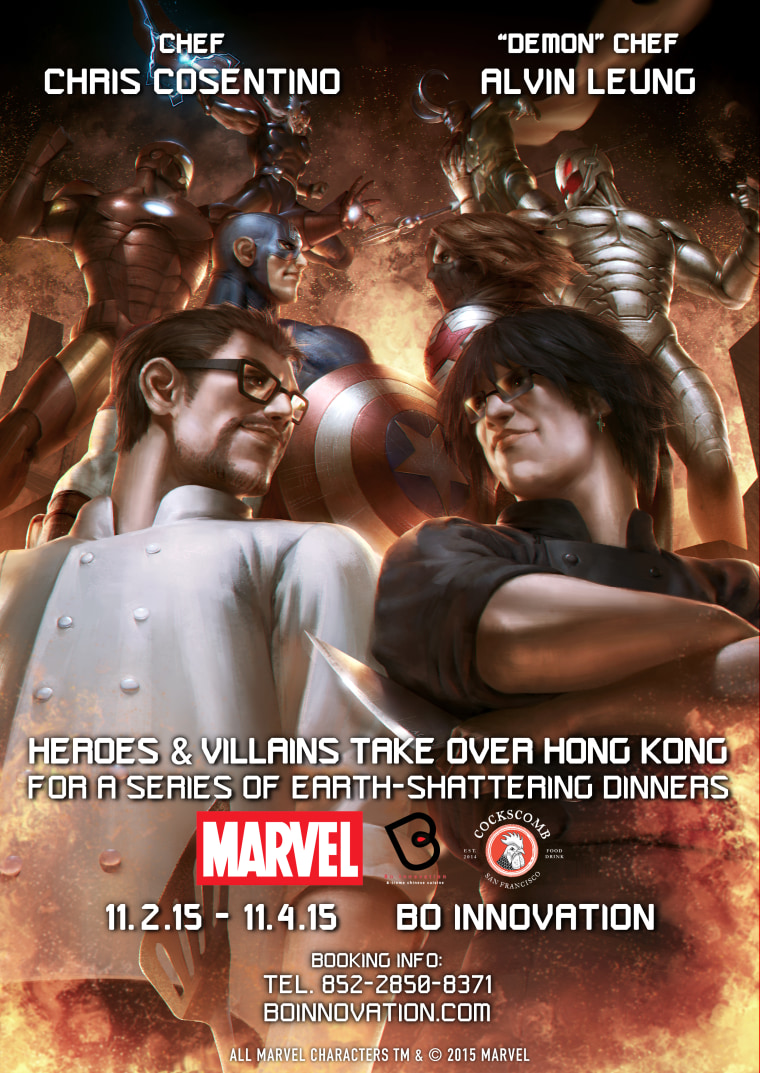 "This event is very exciting for me," Leung told NBC News. "Marvel's many characters and stories are some of my favorites since childhood. I've been reading their comics since I was a kid so it's thrilling to now make dishes about Spiderman, Ant-Man, and Thor."
Cosentino, winner of Bravo's fourth season of "Top Chef Masters," presented the first night's eight-course dinner, with dishes like "Black Widow" with bone marrow, caviar, and a vodka shot; "Captain America" with an apple tart and aged Wisconsin cheddar; and "Groot" with sunflowers, sprouts, and sunflower seeds.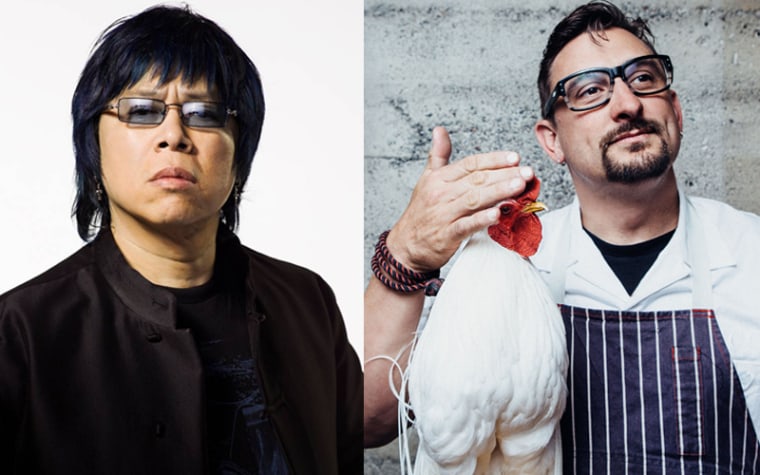 "Demon Chef" Leung, a judge on "MasterChef Canada" and host of "The Maverick Chef" and "Wok Stars," presented the second night's eight-course dinner, with dishes inspired by "Spiderman" with bamboo pith, spider-crab, foie gras; "Thor" with Swedish beggar chicken; and "Ant-Man" with caviar and ant eggs.
On the final night, both chefs created the dinner together, combining Leung's "X-treme Chinese cuisine" and Cosentino's innovative rustic Italian style.
SOCIAL