Although Aziz Ansari has said he still needs more time to figure out what a second season of "Master of None" will look like, there's no denying the demand for more of his popular Netflix show.
On Sunday night at the Critics' Choice Television Awards, "Master of None" won Best Comedy Series, beating out network shows like "Black-ish" and "Jane the Virgin," two Amazon series ("Catastrophe" and "Transparent"), and FX Networks' "You're the Worst."
"I really go to these things assuming I'm going to lose and eat these weird treats they give us, like the tiny hot dogs and sweet potatoes, so it's definitely better to get this in addition to that," Ansari, who was also nominated for Best Actor in a Comedy Series, joked during his acceptance speech.
Series co-creator Alan Yang thanked the critics and viewers during his portion of the acceptance speech, adding, "Thank you to all of the straight white guys who dominated movies and TV so hard and for so long that stories about anyone else seem kind of fresh and original now."
RELATED: 2015 Was More Than Just a Banner Year for Asian Americans on Television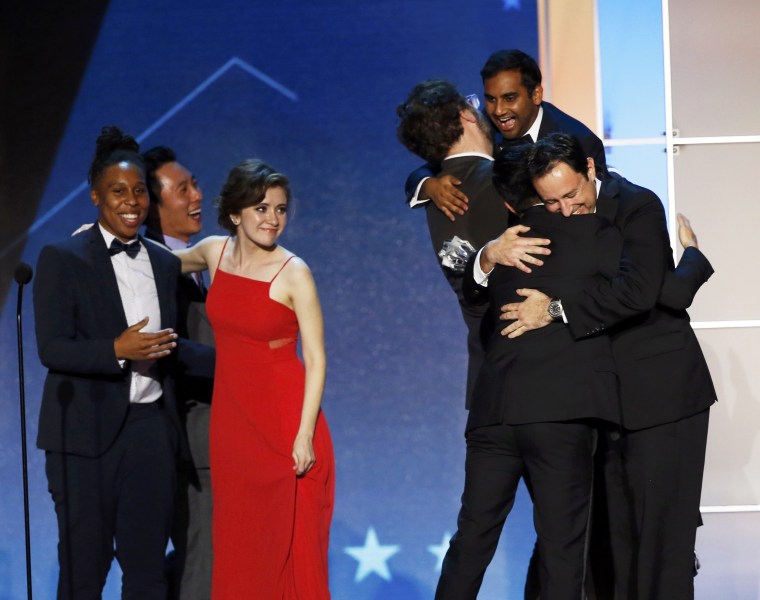 "Master of None" made its debut on Netflix last November, and many have praised the show for its groundbreaking diversity — from the casting choices to the storytelling, particularly in the series' second episode, which dives into the complex relationships between immigrant parents and their children.
RELATED: 'Fresh Off the Boat,' 'Master of None' Nominated for NAACP Image Awards
"It feels bigger than comedy or TV or entertainment," actor Kelvin Yu, who portrays Ansari's best friend in the show, told NBC News in November. "It feels like people are being validated in their experiences as the children of immigrants, and that's just invaluable."