Meera Kumbhani remembers calling her sister in panic. She was starring in her high school's senior year theatre production. There was a kissing scene. And her parents were coming. "What do I do?" she asked her sister who was in college at the time. "Don't worry," came the reply, "I'll let mom know."
As Kumbhani stood on stage, ready to pucker up and do the dreaded scene, out of the corner of her eye she saw her mother quickly cover her husband's eyes - literally preventing him from witnessing the kiss. And that's how Kumbhani, 32, got the chance to pursue an acting career, following her gut instincts and fueled by the encouragement of her parents - no matter how bewildered they were with her life choice.
The Indian-American actress is now starring in Weird Loners, a Fox comedy set to premiere on March 31st. The show is about four 30-somethings who find themselves cramped together in a living space. Kumbhani's character, Zara Sandhu, is a painter with anti-government, anti-societal norms. She lives very much in the moment with little to no plans for the future. Kumbhani describes her "bohemian chic" character as "fun, carefree and not much beyond what is currently happening in her head at that time."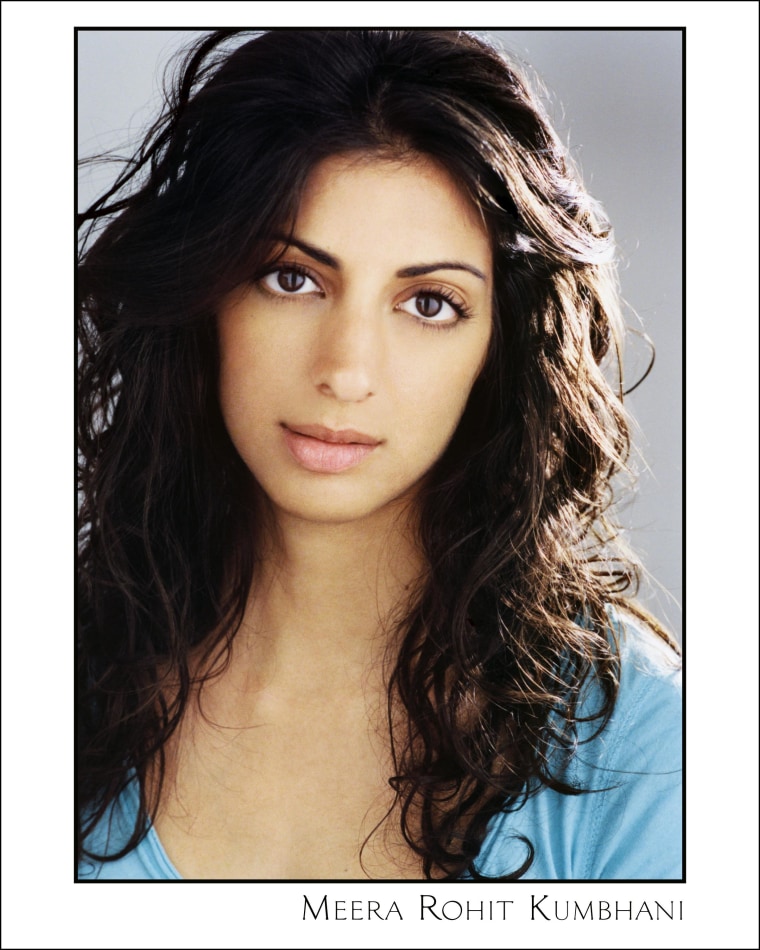 The casting call for the role did not specify ethnicity. Instead, Kumbhani says, the executive director of the show, Michael Weithorn, created the character and left it to auditioning actors to fill in the blanks. What that meant, Kumbhani says, is that different people from different backgrounds were given the chance to see if they fit. The end result was Zara - a bisexual, slightly sociopathic artist who happens to love playing darts - starring on a major network show.
"That should be the case for anytime characters are cast," said Kumbhani. "People of all ethnicities enjoy all different kinds of activities and have all different types of lifestyle. The industry norm from what I have experienced and seen is that if there is an Indian American on T.V then the typical stereotyping abounds – let's make her a doctor, or give her an accent, or have a story line about arranged marriages, it's disheartening."
"I've always felt like there was some memo I didn't get."
It's been a long and winding road for the actress who first decided to get into acting at the ripe old age of nine. Born in Coral Springs, Florida, Kumbhani moved with her family to Fremont, California in the mid 1980s. Enchanted after seeing a fellow friend from Girl Scouts perform with the local community theater, Kumbhani could barely tear herself away from drama class all throughout middle school and high school. Growing up in a family of scientists with no artistic background, no understanding of the performing arts, nor even any artist friends, her career choice fell flat with her family.
"My mom was scared, she didn't know how you could live this type of life, the unconventional non-9-to-5, what did it mean to be an artist, how do you make a living from that," said Kumbhani, "and to be honest, I had no clue."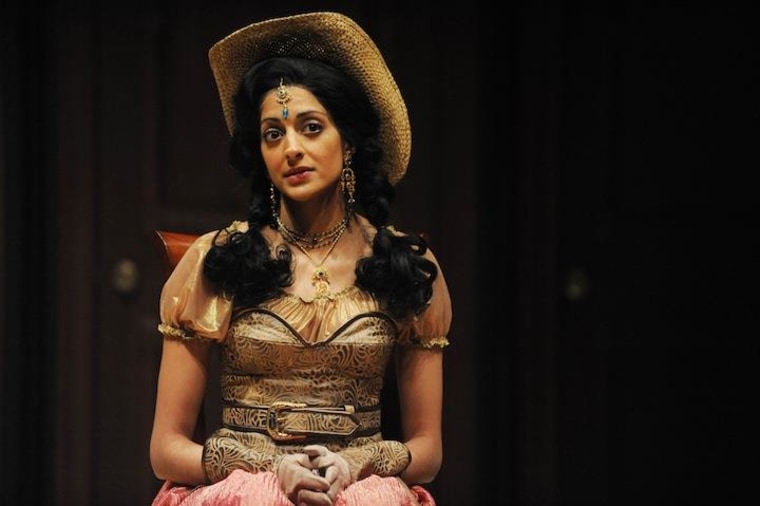 She may not have known how to survive as an artist but she knew it was going to be a part of her life. She went to college, majored in neurobiology, and found herself working in a San Francisco research lab after graduation. But she never felt like she fully belonged to the life she was leading. The yearning to act kept nagging her.
"I had a minor in theater and had been in quite a few plays by then," said Kumbhani, "so when it came to grad school, I was really torn."
She threw caution to the wind and she auditioned for a few graduate theater programs. Once she was accepted into Columbia's School of the Arts theatre program, there was no looking back. She packed up and moved to New York City. She spent her days attending classes and auditions, and her nights racking up as much acting experience she could while tutoring to support herself. She also got herself an agent.
The years of work have finally paid off. Kumbhani admits she feels a bit strange that the story of her breakthrough character - Zara, a woman accustomed to going her own way - resonates deeply within her own story.
"I've always felt like there was some memo I didn't get. I felt I really was different and once I embraced that I became a better actor. And then I got cast in the show called Weird Loners," laughed Kumbhani. "How's that for full circle."
"Weird Loners" premieres on March 31st on FOX.