Chinese-American civil rights groups and federally elected officials are stepping up pressure on authorities in Virginia who are investigating the Jan. 26 death of a 60-year-old man who was fatally shot by a security guard.
The efforts, which include a petition drive and speaking with state lawmakers, come more than two weeks after Jiansheng Chen was killed while sitting in his minivan in Chesapeake, Virginia, less than a mile away from his home.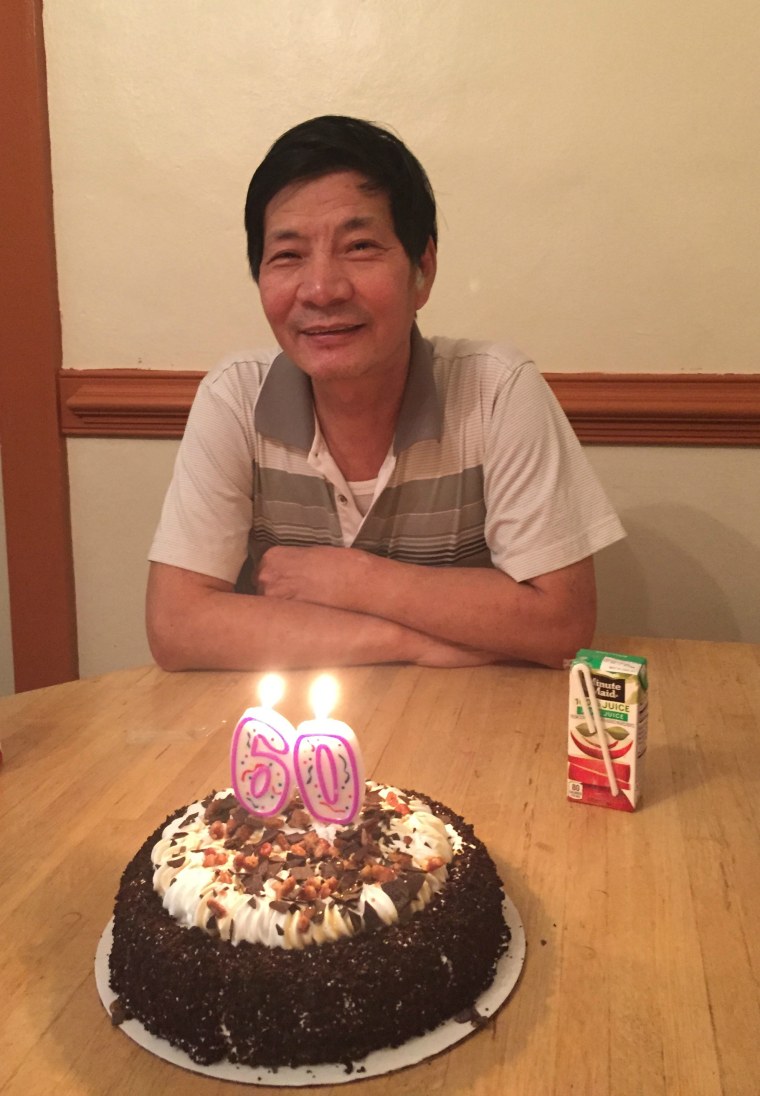 No one has been charged in the shooting, and the guard has not been identified.
House Reps. Grace Meng (D-NY), Donald McEachin (D-VA), and Bobby Scott (D-VA) issued a joint statement Tuesday about the case, saying they were concerned over the circumstances surrounding Chen's death.
"Many questions remain and need to be answered, and we call on local authorities to conduct their investigation thoroughly and expeditiously," the statement reads. "We must know how a game of Pokémon Go turned into a fatal shooting."
Conflicting accounts of the incident have emerged from both sides. An attorney for the Chen family has said that Chen, a grandfather and an immigrant from China, was parked outside a clubhouse in the River Walk community of Chesapeake playing Pokémon Go on his phone the night he died.
But a lawyer for the security company contracted to patrol the neighborhood said Chen, who police said was unarmed, drove his car at the approaching guard and left him no choice but to open fire in self-defense. He also said Chen had previously been served a notice barring him from a community area that he had visited after hours.
RELATED: 'Fear for His Life' Led Security Officer to Shoot 60-Year-Old Grandfather, Attorney Says
Police have said a disagreement broke out between the two men. In interviews with NBC News, Chen family lawyer Greg Sandler has said Chen had a "very, very limited" command of English. Citywide Protection Services attorney Andrew Sacks has said he didn't "have any information to indicate that the events in this case occurred because of a language barrier."
The World Journal, a U.S.-based Chinese-language newspaper, reported Monday that Chen's supporters gathered over the weekend to sign petitions calling for felony charges against the security officer. A change.org petition, which has collected more than 6,000 signatures, asks Chesapeake Commonwealth Attorney Nancy Parr "to conduct a timely investigation into the case and prosecute the security guard for the shooting and killing of Jiansheng Chen."
A separate letter addressed to Parr, posted on WTKR's website, asks why charges have not been filed and requests a town hall meeting with Parr and the Chesapeake police chief. Among the signatories is Harry Zhang, president of the Eastern Virginia chapter of the Organization of Chinese Americans. A Facebook page dedicated to Chen has also been set up.
The Chesapeake Commonwealth Attorney's Office could not immediately be reached for comment Tuesday evening.
"Many questions remain and need to be answered, and we call on local authorities to conduct their investigation thoroughly and expeditiously."
Meanwhile, Chen supporters were expected to travel to Virginia's capital Tuesday to present petitions to several state lawmakers, according to the World Journal. A photo published Tuesday on the newspaper's website appeared to show Chen's nephew addressing Virginia House of Delegates member Barry Knight, a Republican.
Whether the security guard should have been armed in the first place has also been a source of contention. River Walk Community Association spokesman Billy Rudolph confirmed to NBC News last week that it did have a contract with Citywide Protection Services for "unarmed roving patrol services."
But Sacks, the attorney for the security company, told NBC News last week that the contract was for both armed and unarmed services, and that it was up to the company to decide which to provide.
Asked whether there were surveillance cameras that recorded the encounter, Rudolph said, "There's none that are pointing in that direction."
Meng, McEachin, and Scott — the three federal lawmakers who weighed in on the shooting in a statement Tuesday — said they await further details of the case from law enforcement.
"It is our hope that Congress will act in a bipartisan manner to ensure law enforcement personnel receive high quality, evidence-based training in non-lethal de-escalation tactics," their statement reads. "We must continue to work together to emphasize the need for reasonable and effective policies that reflect our nation's moral obligation to keep our communities safe."
Follow NBC Asian America on Facebook, Twitter, Instagram and Tumblr.