Members of Michigan's Muslim community have been working together and in collaboration with other organizations to help the residents of Flint, Michigan, during the Flint water crisis.
"As Muslims it is our religious and civic responsibility to help our neighbors," Amina Iqbal, director of operations of the non-profit social justice organization Michigan Muslim Community Council (MMCC), told NBC News. "The Flint community needs us, and MMCC in conjunction with our various partners are helping by providing them with clean drinking water, filters, educational material related to the hazardous water, offering free lead testing, and raising money to assist the Flint communities."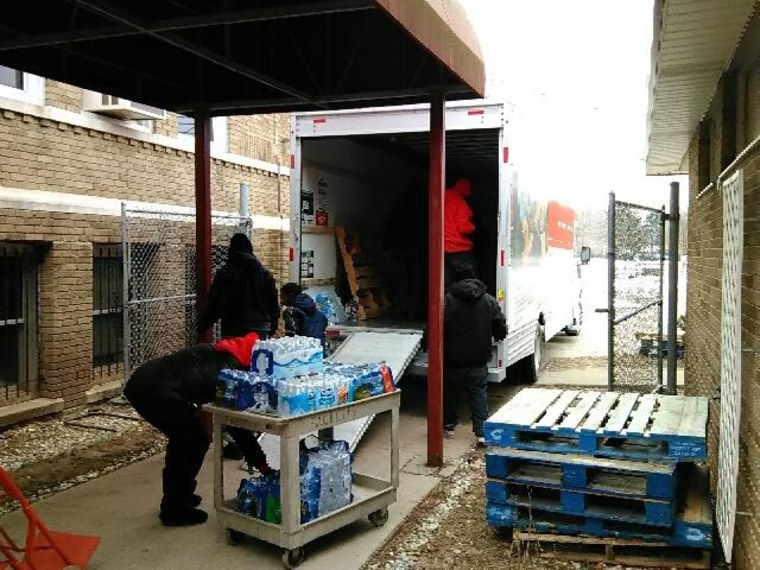 According to the MMCC, several Muslim-American non-profit and relief organizations joined forces to deliver 110,000 bottles of water to Flint residents last week. Volunteers distributed water as well as helped at a local food bank.
Some of the organizations participating are the MMCC, Life for Relief and Development, the Amity Foundation, Who is Hussain, and the Kalamazoo Muslim Community, according to The Arab American News. Another 90,000 bottles of water are expected to arrive shortly from Islamic Relief USA and the Pakistan Women's Association.
The Detroit News also reports that Ahmadiyya Muslim Community has also been collecting water across the Detroit metro area.
According to a statement from the MMCC, providing water is one of the Muslim faith's highest forms of charity. The MMCC plans to work with the local Sylvester Broome Empowerment Village and other faith-based organizations to expand water delivery and education efforts, as well as to advocate for the replacement of Flint's aging lead water pipes.
Several Muslim community groups are also fundraising with an online Launch Good campaign, Clean Water for Flint.
Follow NBC Asian America on Facebook, Twitter, Instagram, and Tumblr.
RELATED