"The 2014 November Election marked another milestone for AAPI (Asian American Pacific Islander) candidates at all levels of government," said Floyd Mori, CEO/President of Asian Pacific American Institute of Congressional Studies (APAICS). "AAPIs continue to show they are electable in any kind of political climate."
Record numbers of Asian Americans and Pacific Islanders (AAPIs) ran for office in the 2014 midterm elections -- at all levels and for all parties -- but not much changed at the federal level in terms of numbers.
Six AAPIs ran for governor in four states. Incumbent Republican Nikki Haley was re-elected in South Carolina. David Ige, a Democrat, who was running against two other AAPIs, won in Hawaii. Along with Bobby Jindal, the Republican governor of Louisiana, there are now three AAPI governor in the country.
Of the 22 AAPIs who ran for seats in the US House of Representatives, nine incumbents were re-elected, including Bobby Scott (D-VA-03), Tammy Duckworth (D-IL-08), Grace Meng (D-NY-06), Mark Takano (D-CA-41), Doris Matsui (D-CA-06), Tulsi Gabbard (D-HI-02), Judy Chu (D-CA-27), Mike Honda (D-CA-17), and Gregorio Sablan (Independent-Commonwealth of Northern Mariana Islands).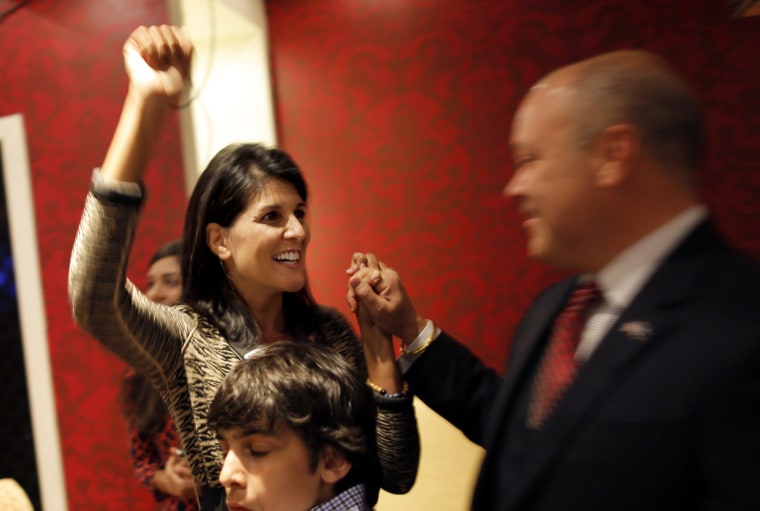 Three newcomers were also elected to the House, including Ted Lieu (D-CA-33), Mark Takai (D-HI-01), and Aumua Amata (R-American Samoa). The race for Representative Ami Bera's seat (D-CA-07) remains too close to call. Currently, Mazie Hirono (D-HI) is the only AAPI in the US Senate.
Of the 159 AAPI candidates for state legislatures in 26 states, 95 were elected in 19 states. Notable firsts include Stephanie Chang, the first Asian American woman in Michigan's House of Representatives; Rady Mom, the first Cambodian American in Massachusetts's House of Representatives; Ervin Yen, the first Asian American in Oklahoma's state legislature; and Pramila Jayapal, the first Indian American in Washington's State Senate.
"We need to continue to develop the political pipeline and foster greater civic engagement in all forms from voting, community outreach, and leadership skills so we can continue to see new classes of AAPI political figures in 2016 and the years after," said Mori.