Competitive eater Miki Sudo will defend her championship at the Nathan's Hot Dog Eating Contest on July 4. Sudo will be challenged by Asian-American eaters Sonya Thomas and Juliet Lee, among others. While it's been nearly 6 years since Takeru Kobiyashi participated in the Coney Island-based event, both Thomas and Lee cited Kobayashi as a competitive eating inspiration. In 2010, Kobayashi broke off from the world's largest competitive eating governing board, Major League Eating, ending his association with Nathan's Hot Dog Eating Contest.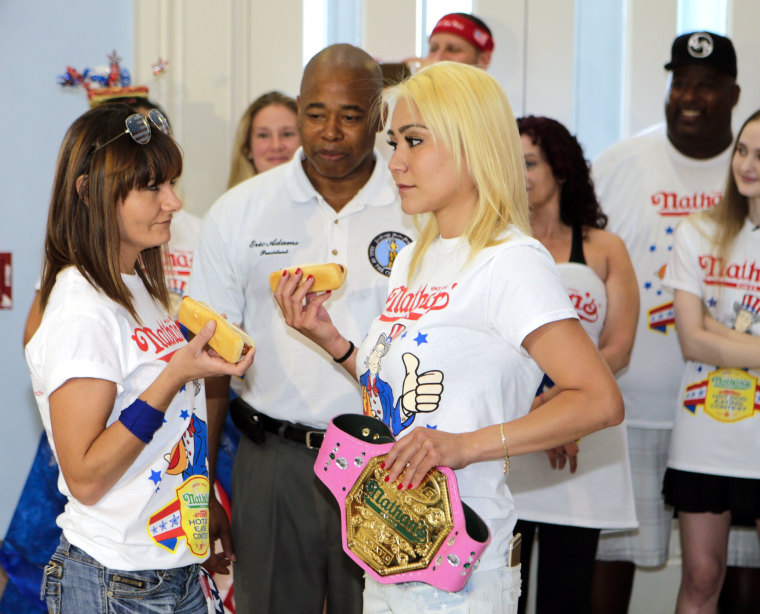 Sudo, Thomas, and Lee respectively lived in Japan, Korea, and China before joining the competitive eating circuit. The three have participated in a variety of eating competitions, including those for jambalaya, kimchi, and cranberry sauce. Before becoming a competitive eater, Lee was also a Ninjing University chemistry professor.
RELATED: On A Mission to Spread Filipino Food, Balut Takes Center Stage
In 2015, Miki Sudo ate 38 hot dogs in 10 minutes to defend her previous year's victory. The reigning male champion, Matt Stonie, ate 62 compared to Joey Chestnut's 60 in 2015.
Follow NBC Asian America on Facebook, Twitter, Instagram, and Tumblr.