Vijay Chokal-Ingam, the brother of writer and actress Mindy Kaling, has sparked controversy with his new book, in which he claims to have been admitted to medical school after posing as a black man.
In the book, titled "Almost Black," Chokal-Ingam claims that he pretended to be a black man after believing certain medical schools practiced affirmative action policies that gave black students an edge in the application process. Chokal-Ingam says he shaved his head, trimmed his "long Indian eyelashes," and used his middle name, Jojo, in an attempt to pass for black. His application also stressed his time spent in Africa, where he and his family lived before moving to the United States.
Chokal-Ingam applied to a number of U.S. medical schools including Harvard, Cornell, and the University of Pennsylvania in the 1998 application cycle. He claims on the book website that he "never lied about anything on my application, except my race." The website has significant documentation that Chokal-Ingam says proves his theory. With a grade point average of 3.1, Chokal-Ingamwas accepted into St. Louis University in 1999. He eventually dropped out of the school after deciding not to pursue medicine.
The book and underlying premise are receiving significant backlash. The Daily Beast called the deception "insulting to what black people endure in this country, both institutionally and culturally." Others have taken to Twitter to challenge the veracity or validity of Chokal-Ingam's claim.
Chokal-Ingam is reportedly "estranged" from his famous sister, the creator and star of The Mindy Project. Chokal-Ingam now works at a writer and graduate school admissions consultant.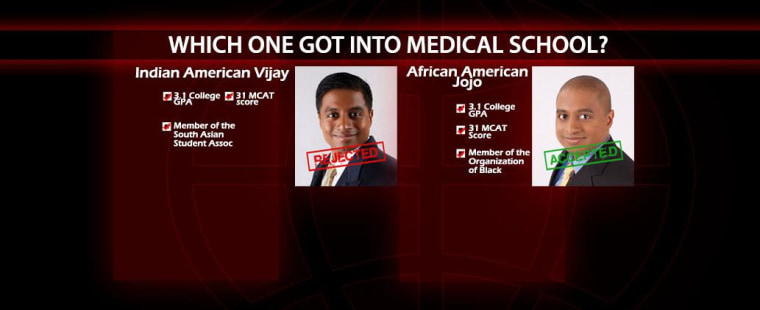 IN-DEPTH
SOCIAL