Actress Ming-Na Wen is getting a star on the Hollywood Walk of Fame. 
Wen, best known for her groundbreaking roles in Disney's original "Mulan" and 1993's "The Joy Luck Club" — the first major studio movie with a predominantly Asian cast — will be recognized at a ceremony next Tuesday. The distinction makes her one of less than two dozen people of Asian descent with a spot on the Walk of Fame, out of more than 2,750 stars. 
"Still in disbelief! INSANE!" Wen said of the honor on social media. "Thrilled to end #AAPIHeritageMonth w/ this utmost honor."
The actor's "Joy Luck Club" co-stars Tamlyn Tomita, Lauren Tom and Rosalind Chao, will be delivering speeches during the unveiling ceremony. 
For many in the Asian American community and beyond, Wen's star is a long time coming. The actress, who was born in Macau and immigrated to the U.S. when she was 6 years old, has a career that spans more than three decades and several historic accomplishments. In 1988, she became the first Asian series regular in a daytime drama for "As the World Turns." Years later, her portrayal of main character June Woo in "The Joy Luck Club" drew critical acclaim for depicting generational tensions and love through an Asian American lens.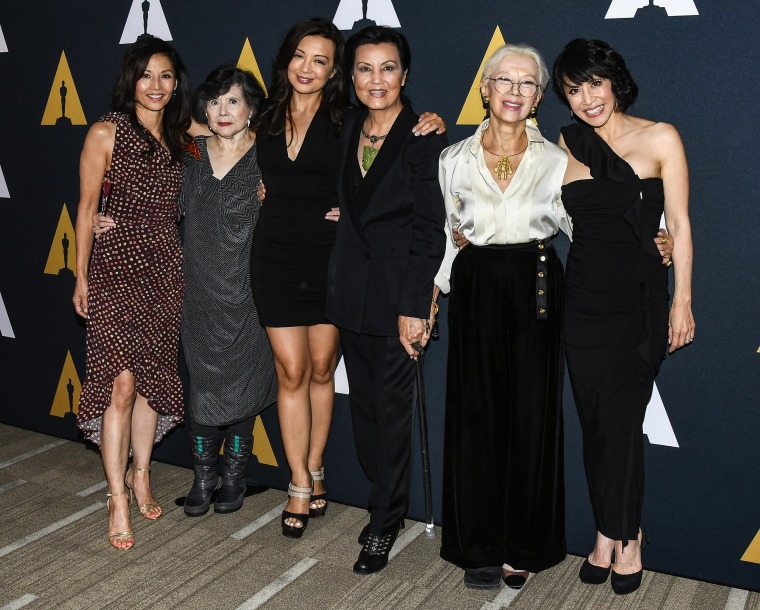 "It's been really gratifying to know that something that I did 20 and 25 years ago still has such an impact," Wen told Deadline in 2018 for the 25th anniversary of "The Joy Luck Club." "That's what it's about. It's about the community. It's about sharing stories, it's about sharing life experiences, and being represented."
Wen went on to roles in ER and Marvel's Agents of S.H.I.E.L.D. but perhaps her most memorable was as the voice of Mulan in the 1998 animated film of the same name. 
"When I go to conventions, I see the reactions of women and men alike, and some girls actually shake and cry when they tell me stories about how much Mulan has influenced their lives and had such a strong impact in their lives," she told Entertainment Weekly. "It's profoundly moving for me."