This month, Minoru Yasui will posthumously receive the Presidential Medal of Freedom, America's highest civilian honor, for challenging the forced incarceration of Japanese Americans in concentration camps during World War II.
"Minoru Yasui stood up for what was right at a time of injustice toward Japanese Americans," Senator Mazie Hirono said in a statement Monday. "The Presidential Medal of Freedom to Mr. Yasui recognizes him not only for his courageous stand during the time of the unjust internment of Japanese Americans, but for his lifelong commitment to civil rights and social justice."
On March 28, 1942, Yasui, who was an attorney, deliberately violated the military curfew placed on Japanese Americans during World War II and demanded to be arrested. Although Yasui's conviction was later vacated, it was never overturned, in part because he passed away before his court case was completed.
After World War II, Yasui continued to fight for the civil rights of communities of color.
"Min Yasui was an American civil rights leader who bravely challenged our government's incarceration of Americans of Japanese ancestry in WWII in the Supreme Court," said Representative Mike Honda. "This medal expresses our country's appreciation for the continued lessons we learn from his courage and lifetime of advocating for civil rights, providing legal assistance to Japanese American and immigrant communities, and building bridges with communities of color."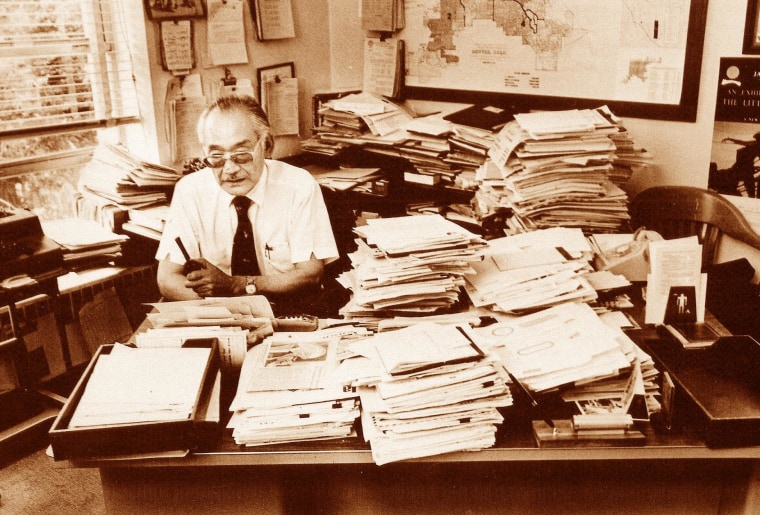 Yasui was one of four individuals to take his challenge all the way to the Supreme Court. The Presidential Medal of Freedom was also awarded to Fred Korematsu in 1998 and to Gordon Hirabayashi (posthumously) in 2012. Mitsuye Endo has also been recommended for a medal.
The National Council of Asian Pacific Americans (NCAPA) notes that since the award was established in 1963, President Obama has awarded more Presidential Medals of Freedom to Asian Americans than all other presidents combined. Christopher Kang, NCAPA National Director, said, "This is a humble reminder not to forget the leaders of the past as we continue fighting for justice today."
"I am deeply appreciative of the recognition from President Obama of Minoru Yasui for his lifelong achievement in furthering civil and human rights," said Peggy Nagae, lead Yasui coram nobis attorney. "Not only did he step forward as a young lawyer to test the constitutionality of the military curfew, he also understood the importance of cross-racial/ethnic partnerships and helped to found African American, Latino, and Native American organizations."
Yasui's daughter is currently making a documentary film about Yasui's life, "Never Give Up: Minoru Yasui and the Fight for Justice."
Follow NBC Asian America on Facebook, Twitter, and Tumblr.
IN-DEPTH
SOCIAL