"It's been my life's mission and company goal to put Filipino food first," said Nicole Ponseca, owner of two Filipino restaurants - Jeepney and Maharlika - in New York's East Village.
As part of that mission, the two eateries last weekend co-hosted their 3rd Annual Balut Eating Contest to a mixed crowd of proud Filipinos and intrigued passersby.
"The crowd is a combination of awe, audacity, and borderline grossed out," said Ponseca.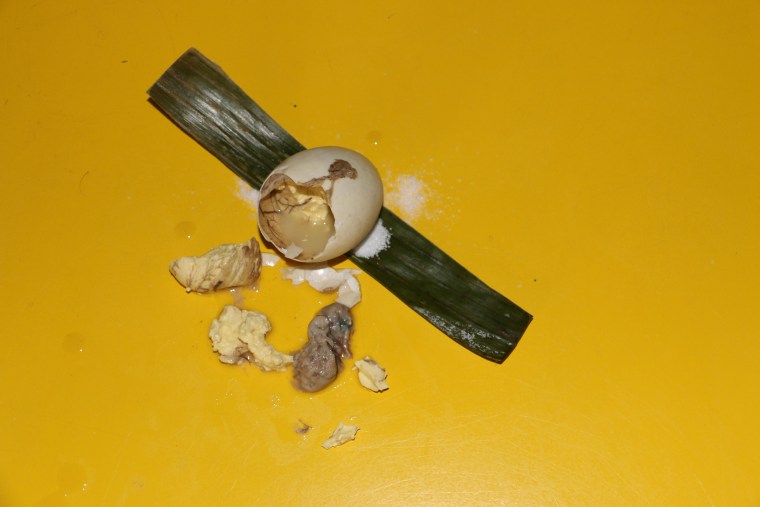 Balut – a developing duck embryo that is boiled and eaten out of its shell – is a delicacy in Asian countries including the Philippines, Vietnam and Cambodia. In the U.S., balut is presented as exotic and unpalatable, featured in reality television show challenges such as "Fear Factor" and "Hell's Kitchen."
Born and raised in the predominantly white town of Rancho Bernardo, California, Ponseca recalls feeling alienated because of her culture in the school cafeteria when she was just five.
"I figured I'll either vomit or I'll win."
While her peers traded ham and cheese sandwiches, Ponseca opened up a container of traditional Filipino food -- adobo and rice. "No one wants to trade with you," said Ponseca. "You're not popular during lunch hour."
Ponseca once found a balut in her snack bag and refused to eat it. "I knew it wasn't a chicken egg," she said. Even though Ponseca grew up eating balut with her family, she says she felt ashamed of it around her peers.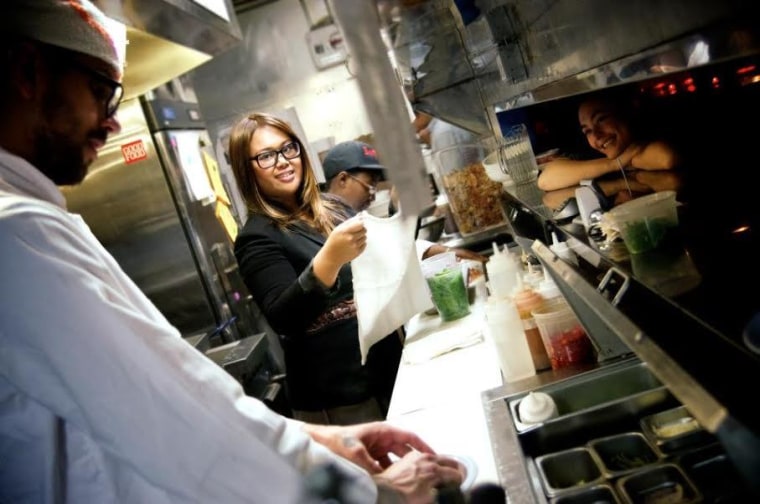 Over the years, that childhood embarrassment was replaced with cultural pride. Today, Ponseca strives to introduce Filipino food and culture to wider audiences. "If I can make Filipino food accessible to non-Filipinos, it will help garner self-esteem for young Filipinos growing up."
When Wayne Algenio first took part in the balut eating competition in 2012, he'd never even tasted it before. "I wanted to be surprised about it," said Algenio. "I figured I'll either vomit or I'll win."
His first time at the table, he took first place. And over time, the Filipino-American, born and raised in Queens, New York, grew accustomed to the taste, and addicted to the competition. At this year's contest, he took first place for the third time in a row with a new record of forty balut in five minutes.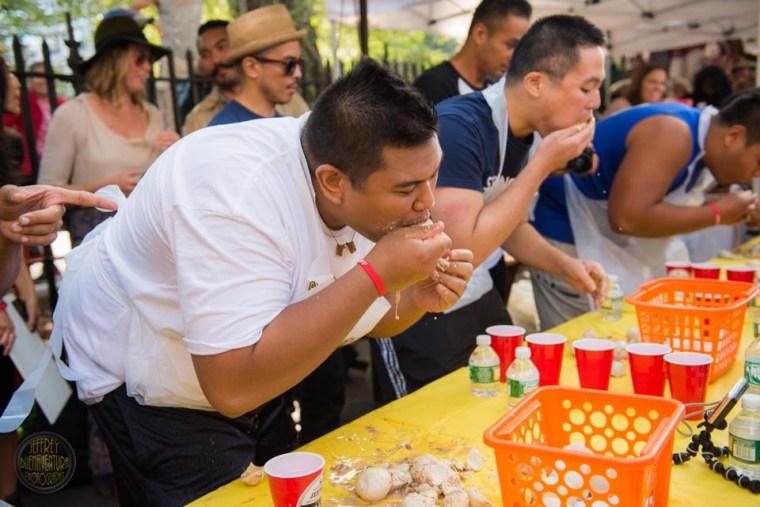 Algenio says he understands why some people may find balut unappetizing. "The look is definitely not appealing,"he said. "I definitely try not to look at it while eating." As for the taste, Ponseca describes it as a "chicken egg on steroids."
"It really does taste just like a boiled egg," said Algenio. "But people [who have never tried balut] are like, 'No, it's got to be worse than that.'"
"I'm very proud that there's an organization promoting Filipino culture"
The undefeated champion believes the event spreads Filipino culture and takes great pride in being one of the few Filipino competitive eaters. This year's first runner up, sixty-one year old Thomas Canaria from Manila, Philippines, said he feels like a champ because he competitively ate thirty-five balut while representing his country.
"I'm very proud that there's an organization promoting Filipino culture," said Canaria. "I hope more people will come out so we can get together and get to know each other."