Athena Mari Asklipiadis started the California-based Mixed Marrow in 2009 after her aunt passed away from lymphoma. Asklipiadis — who is multiracial like her aunt — saw firsthand the complications multiracial people face when trying to find a bone marrow donor, she told NBC News. She also realized many people did not know how difficult it was for multiracial people to find donors.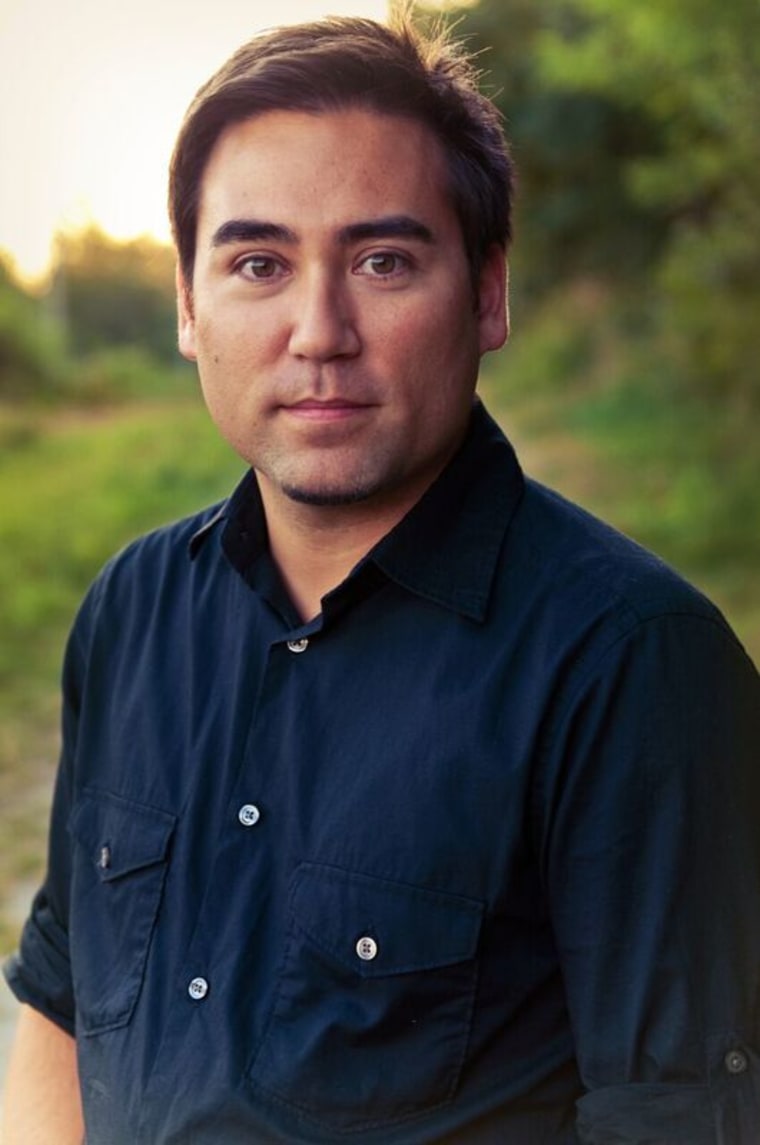 To help convince people to register to possibly donate, Asklipiadis worked with Canadian filmmaker Jeff Chiba Stearns to produce a new documentary, "Mixed Match", which made its premiere this week at the Vancouver International Film Festival. The film follows Asklipiadis and Stearns as the pair venture across the United States to meet patients and donors who are multiracial or people of color.
"We want to make sure people are educated and clear the stigma behind donating," Stearns told NBC News.
According to the National Marrow Donor Program, a patient's likelihood of finding a matching bone marrow donor or cord blood unit on the registry varies depending on their racial background. White people have the highest chance at 97 percent, with Latinos at 80 percent, Native Americans at 77 percent, Asians at 72 percent, and blacks at 66 percent.
"It's hard for mixed people, but minorities as a whole are underrepresented," Asklipiadis said. "It's sad to think a match might be out there, but that person doesn't know or is too scared to donate."
"What you're contributing with your donation — [the patients] have a chance to live."
Patients are most likely to find a donor match with someone of the same ancestry, according to the National Marrow Donor Program. For multiracial people, their donor will likely have a mixed background as well, though that is not always the case. The documentary found the number of mixed race people on the registry to be low, and compares a mixed person finding a match to finding a needle in the haystack.
Krissy Kobata, one of the subjects in the film, is living proof of how difficult it can be to find a match. She has been diagnosed with myelodysplastic syndrome — a condition also known as preleukemia — which will eventually require a bone marrow transplant. Kobata, who is half Japanese and half white, has been searching for a donor match for nine years.
Some patients turn to other means, like umbilical cord blood transplants in which blood collected from a baby's umbilical cord is used as a source of blood-forming cells. Alex Tung, another subject in the documentary that was diagnosed with leukemia, took that option when he wasn't able to find a match for a transplant. Although Tung is fully Chinese, one of his matches for the transplant was Hispanic, and the other was Vietnamese.
RELATED: Documentary, 'Be About It,' Pushes Asian-American Community to Talk About Hep B
"I was very surprised. Being full Chinese with 1.3 billion Chinese people in the world, I thought it would be easy to find a match," he told NBC News. "But there's just not enough minorities."
Stearns' film also touches on the process for donors, following a donor named Alexandria Hernandez. She underwent a bone marrow harvesting operation at City of Hope hospital in Duarte, California.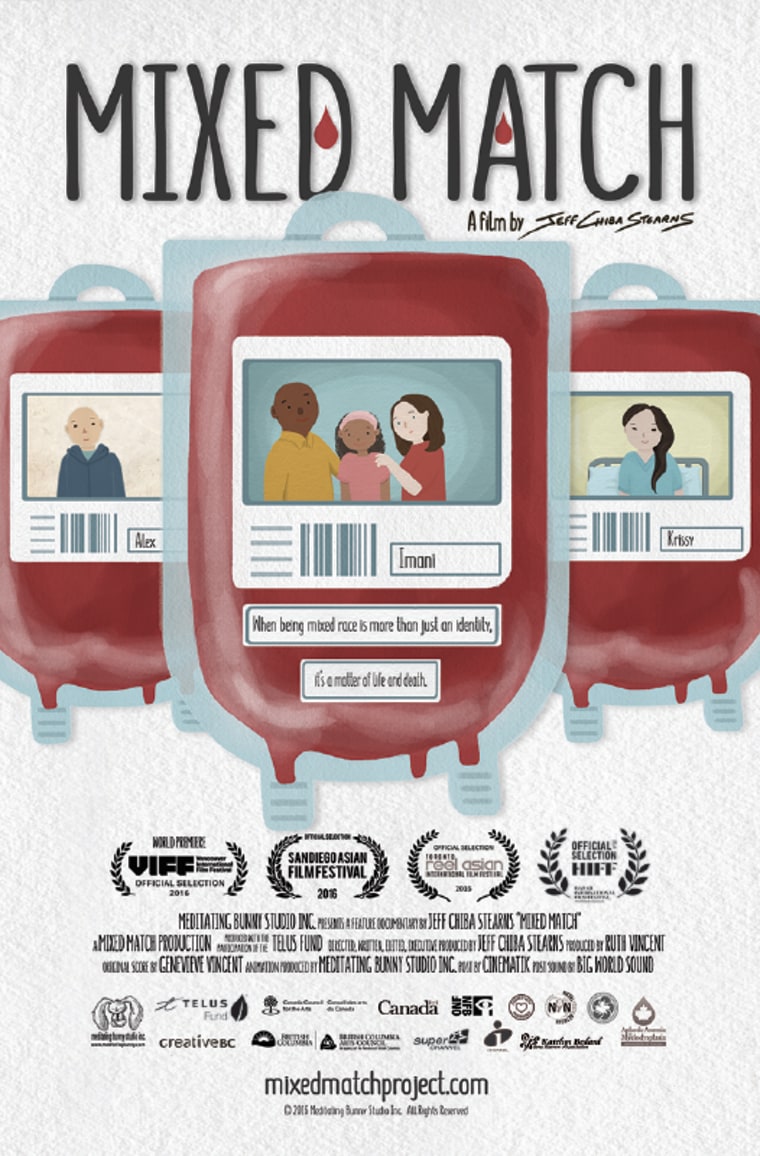 "I was getting my master's in public health in 2012, and I went to a registry drive with a professor," Hernandez told NBC News. "I did my cheek swabs and two years later I got a phone call about a 14 year-old with Leukemia."
She jumped at the chance of helping the young patient.
"People are surprised when I tell them it doesn't hurt, it's not scary," she said. "What you're contributing with your donation – [the patients] have a chance to live."
Hernandez has since become a fierce advocate for the cause, joining Asklipiadis in drives and urging others to donate as well.
"Once your blinders are off and you're aware of the issues, what all those people are up against, you can't turn the other cheek," Hernandez said.
Follow NBC Asian America on Facebook, Twitter, Instagram, and Tumblr.