Heavy episodic drinking and alcohol abuse are increasing among U.S.-born Asian-American adults, but research in the area is limited due in part to the persisting "model minority myth" and aggregated data, according to a research review published in the latest edition of Alcohol Research Current Reviews under the National Institute on Alcohol Abuse and Alcoholism (NIAAA),
"The population tends to be overlooked given the model minority stereotype," Derek Iwamoto, assistant professor in the department of psychology at the University of Maryland, College Park and the paper's lead author, told NBC News. "A lot of times larger national studies aggregate Asian Americans all together, meaning that they aggregate first, second, and third generations … it really pulls the averages down for Asian Americans."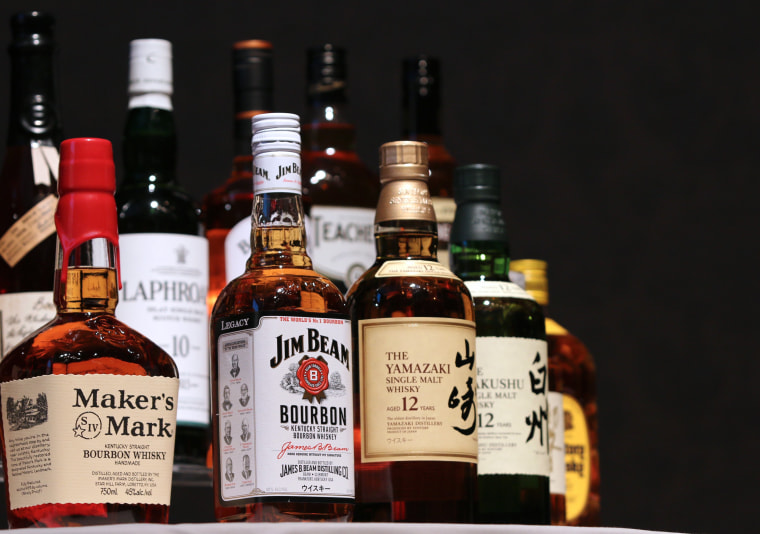 According to one of the studies reviewed, the prevalence of alcohol abuse increased five fold — from .74 percent to 3.89 percent — among Asian Americans ages 18 to 25 from between 1991 and 2002. But masked by homogeneous aggregation, the factors often overlooked in large studies include variations among Asian sub-groups, ethnic identity, and generational status, the review found.
"If you are born in the United States, you have a higher probability of engaging in more problematic drinking compared to individuals who are not born in the United States," Iwamoto said.
RELATED: Study Shows Decline in New Diabetes Cases, But Lacks Specific Data for Asian Americans
The prevalence of alcohol abuse may be because second- and third-generation Asian Americans are acculturating more and adopting the values and beliefs of the more individualistic world views of American society, the report said. Historically, Asian Americans have reported lower rates of alcohol misuse compared with other racial and ethnic groups, according to the National Survey on Drug Use and Health.
A further study comparing alcohol problems between Asian men born in the United States and other high risk groups — like white men — reveals "no differences."
"There was no statistically significant difference between white men and second generation Asian-American men," Iwamoto said. "It really highlights that there are high risk groups of Asian Americans who do engage in problematic drinking."
RELATED: New Report Illustrates Disparities in Elder Asian-American Community
While sociocultural factors may influence the risk of alcohol abuse, genetics is also a component.
Two genetic factors that include genes encoding certain enzymes — alcohol dehydrogenase (ADH1B) and aldehyde dehydrogenase (ALDH2) — are associated with the unpleasant reactions of alcohol intolerance, according to the review. This factor is found predominantly in Asians, specifically in East Asian subgroups.
"Some Asian Americans may not engage in that high-risk drinking, but if they are allergic to alcohol … they might become drunk or intoxicated after drinking three beers versus someone who does not have that genetic makeup," Iwamoto said.
Though current research is limited, Iwamoto is optimistic.
"Generally there is not as much work with respect to Asian Americans and substance abuse … however, there is a growing group of researchers who are beginning to study this – which is very promising," he said.
Follow NBC Asian America on Facebook, Twitter, Instagram, and Tumblr.