A coalition of nine civil rights advocacy organizations representing Asian-American, Muslim-American, Sikh-American, and immigrant communities have joined together to call for a full hate crime investigation of the attack against Balwinder Jit Singh, the groups announced Monday.
Singh, a Sikh-American bus driver in Southern California who wears a turban and beard as articles of faith, was reportedly attacked last November by a passenger who called Singh a "terrorist" and "suicide bomber" and accused him of hijacking the bus.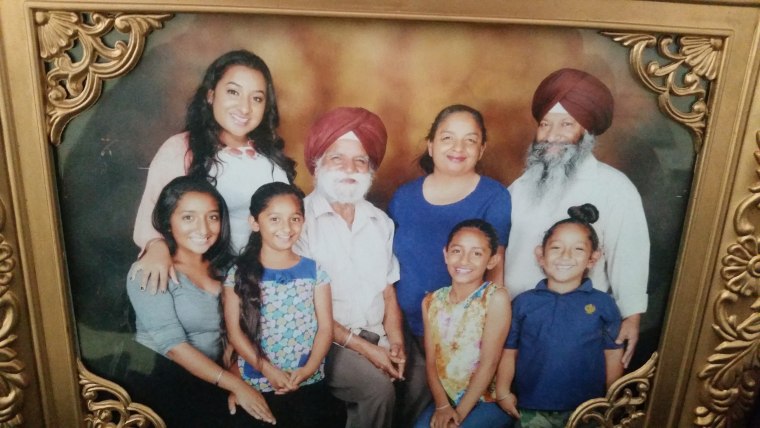 The Los Angeles County Sheriff's department arrested the assailant but initially classified the attack as a misdemeanor assault. After The Sikh Coalition, a non-profit civil rights organization, began representing Singh in January, Los Angeles County Sheriff's Department Capt. Karl Schow told the Associated Press, "We're absolutely doubling back and going to add that to the investigation."
"Hate crimes statutes are important because they demonstrate that as a society, we condemn violent behavior that targets a person based on characteristics like race, ethnicity, or religion," Dorothy Chang, Asian Americans Advancing Justice — Los Angeles staff attorney, told NBC News, "When prosecutors fail to use this tool, particularly in a case like Mr. Singh's where he was singled out for these reasons, it sends an alarming message that our society condones this behavior."
Chang further noted that discrimination and hate crimes against Sikh Americans are underreported, and that if the community does not think that crimes against them are taken seriously, people will be less likely to seek help, which risks further marginalizing Sikh-American, South Asian American, and Muslim-American communities. In 2015, hate crimes targeting Muslims tripled, according to research from California State University, San Bernardino.
"This coalition letter demonstrates the powerful commitment of diverse communities and organizations in standing together in the face of prejudice and bigotry," Gurjot Kaur, The Sikh Coalition senior staff attorney told NBC News, "Americans will continue to ignore the issues of bigotry and backlash if law enforcement ignore them as well. We commend each of these organizations for their solidarity as we pursue hate crime charges in Mr. Singh's case."
Follow NBC Asian America on Facebook, Twitter, Instagram, and Tumblr.
RELATED