Shweta Chopra and Shuchi Mehta were two moms struggling to find materials with which to introduce their Indian heritage to their American-born children. When they discovered that only 10 percent of mainstream educational products were targeted toward children of color, they decided to try to bridge that gap by writing their own children's picture book, "The Diwali Gift," and launching a company, 3 Curious Monkeys, to produce educational materials about Indian culture for families and schools.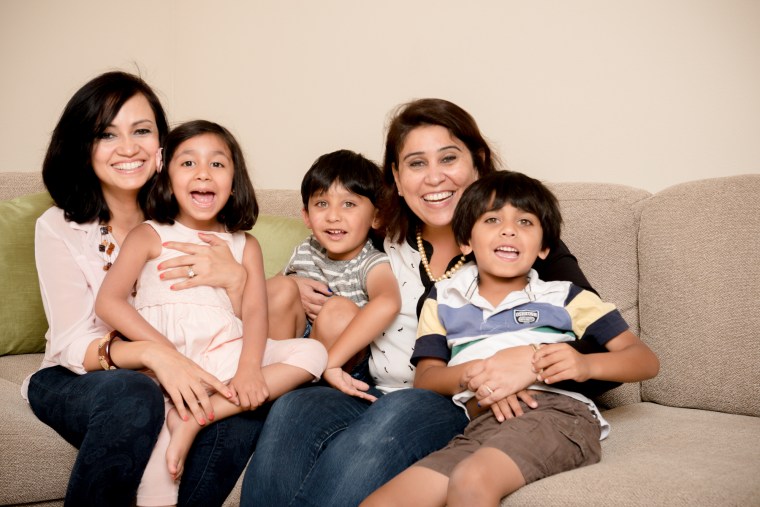 "Diwali was a natural choice for our first book because that's one of the most popular multi-faith holidays in India that brings communities together and is widely celebrated all across the world by more than 1.5 billion people," Chopra told NBC News. "'The Diwali Gift' came about as a need for a fun and more relatable book for Diwali that lets all children, regardless of ethnicity or race, experience this beautiful holiday, which is even celebrated in the White House!"
In the Mom's Choice Award-winning "The Diwali Gift," a mysterious package arrives and three friends recall all their favorite parts of Diwali while trying to guess what might be in it. The website also features related videos, apps, activities, games, worksheets, and language lessons.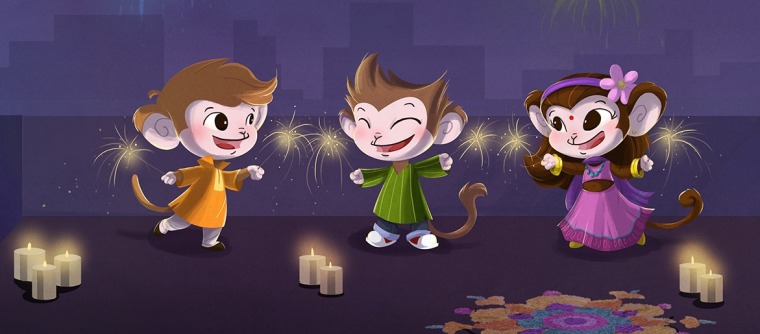 Although Indians make up America's third largest immigrant population, according to 2010 Census data, Chopra and Mehta found that teachers often lack the resources to teach about cultural festivals like Diwali.
"Currently, the Diwali celebrations in schools are usually a parent driven initiative," Chopra said. "If there is no parent willing to talk about it in the classroom, many times the holiday does not get mentioned."
Chopra and Mehta worked with a curriculum designer from Stanford University to develop a Common Core-guided lesson plan on Diwali, with activities for preschool through first grade, which has already been adopted by several school districts.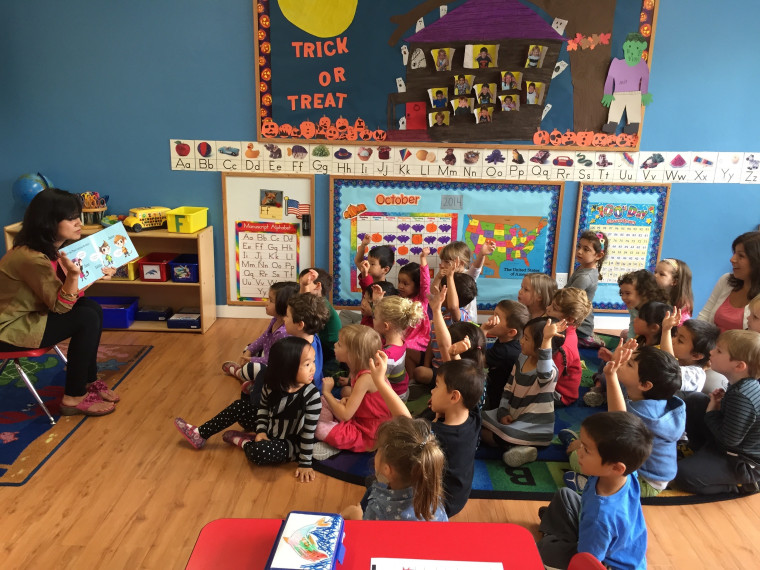 IN-DEPTH
SOCIAL