Taiwanese American singer-songwriter Dawen's music is heartfelt and romantic. His music videos are clever and crisp. And he's not afraid to tackle tough topics through his music, like social justice and identity issues, with lyrics like "Just because you saw the movie Crouching Tiger/ Doesn't mean that I know kung-fu/ And just because Mr. Yan has an accent/ Doesn't mean that I've got one too."
His translations of american pop songs into Mandarin Chinese -- including Rebecca Black's "Friday" and the Backstreet Boys' "I Want It That Way " -- have turned into YouTube hits. Now he is writing his own original Mandarin Chinese compositions, hosting two radio shows, writing music for television and commercials, and performing around the world.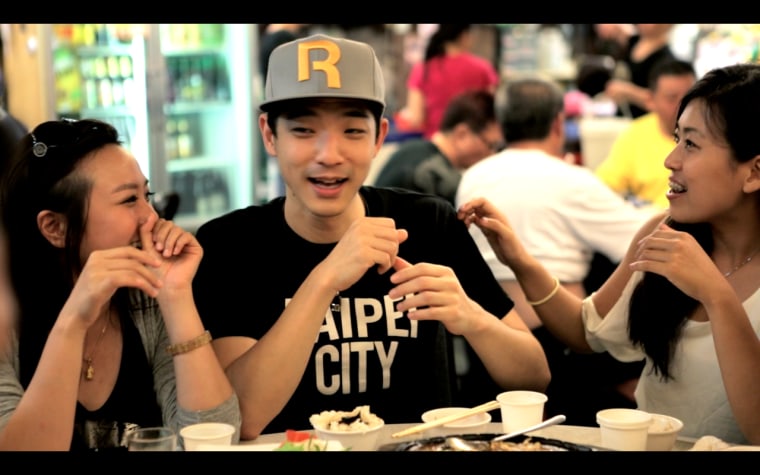 "Dawen is not only a soulful, talented musician, but he is the sweetest guy," Phil Yu of the Angry Asian Man blog told NBC News. "It's been so cool to see him grow as an artist, find fans and seize the opportunity to share his music with a global audience."
Born and raised in the Boston area, Dawen spent his high school years in Hong Kong and returned to the U.S. for college at Northwestern. After spending a few years breaking into the indie music scenes in Chicago and Los Angeles, Dawen's music career really took off when he signed with Universal Music Taiwan and moved to Taipei, Taiwan.
NBC Asian America caught up with Dawen on his latest trip back to the States, as he tours his home country and delivers the keynote at the Intercollegiate Taiwanese American Students Association (ITASA) Midwest conference.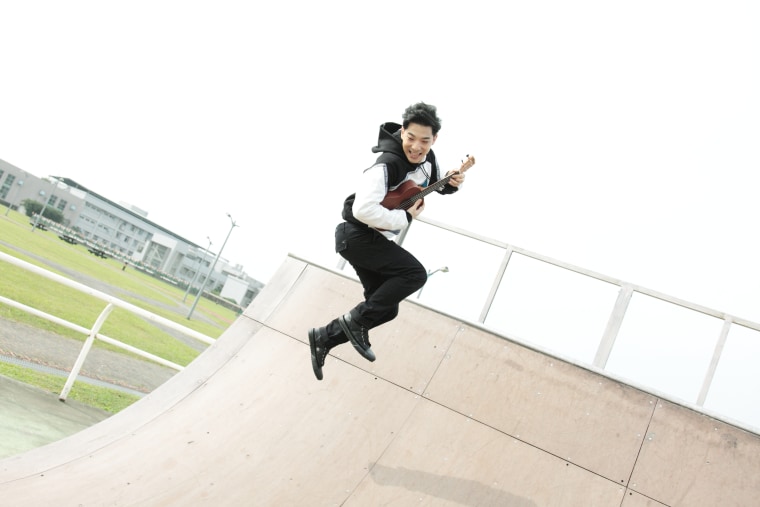 Could you tell us a little about your family background, and why your Chinese is so good?
My parents are from Taiwan, and while I was born in the US, I grew up speaking Mandarin at home, even going to Chinese School on the weekends. The funny thing is, I had always thought my Chinese was pretty good, especially for someone American-born. In reality, however, my speaking skills and overall comprehension weren't that great. My vocabulary was pretty limited and I could barely read or write. Going to college and being away from my family caused my Chinese to deteriorate further, and after a while, I couldn't even remember how to say basic things like "left" and "right."
When I moved to Taiwan in 2012, I enrolled in an intensive language refresher course. Six months in, my Chinese had improved considerably.
I continue to make Chinese language mistakes all the time. One of the most embarrassing moments occurred last year when my friends and I were talking about movies. I was trying to say that I had seen the movie "Transformers 4." Because Chinese is a tonal language, if you get the tone wrong you could end up saying something completely different. So when I said, "transformers," I had indeed, said one of the tones wrong, and ended up saying "transsexuals" instead. Transsexuals 4.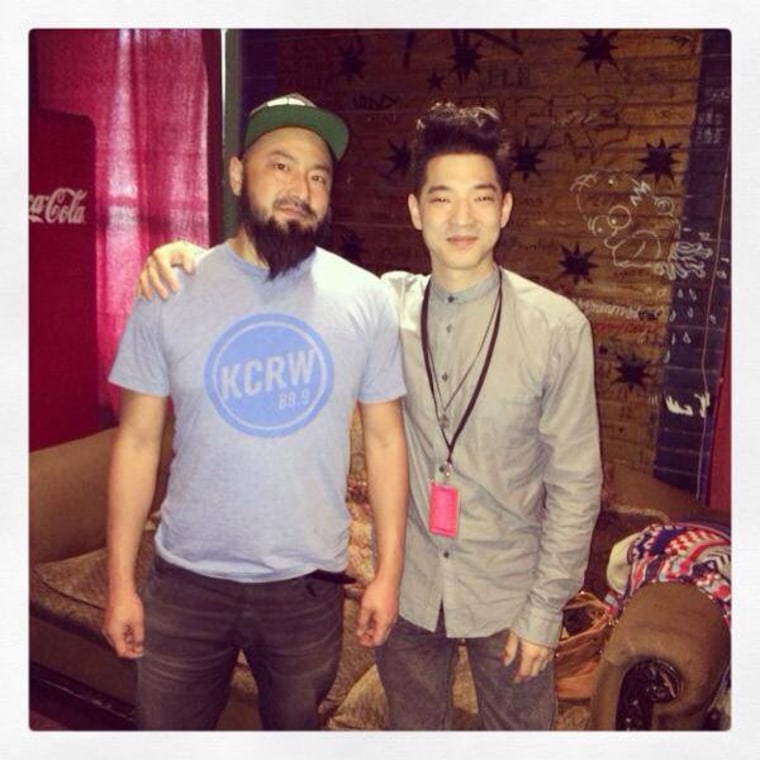 How did you get started in music, and what did your family think?
I've wanted to be a singer ever since I was about five or six years old. I remember seeing my first musical and thinking, that's exactly what I want to do in my life. For the longest time, I dreamed of being on Broadway. It was during college, however, that I discovered a love for songwriting, and by the time I graduated, my focus had shifted to writing and performing my own songs.
My brother George and my mother have been my biggest supporters from the very beginning. I realize that this is unusual, as traditionally, Asian families dislike the instability and hardship associated with music and the performing arts. I'm extremely grateful for their support and don't take it for granted, not for a second. There also came a point when I had hit rock bottom as an independent musician, when my financial situation was so dire that I contemplated giving up music and doing something else entirely. It was during this time that my brother encouraged me to keep pursuing my dream and not give up. Eventually he would end up shooting the YouTube video that would change everything for me.
What does it mean to you to be able to write songs with Asian-American themes?
I initially began writing songs because I liked telling stories through music. At the time, I was studying musical theater and I noticed that every time I auditioned for a show, I would never get cast. After a few years, with still no experience under my belt, I began to feel frustrated at the lack of opportunities as an actor, a student actor at that. It was then that I decided that I wasn't going to wait around for someone else to write something for me. Instead, I was going to write my own songs and tell my own stories. I was very preoccupied with ideas of race and social issues during that time and all of that went into my English album, "American Me." I never set out to explicitly write about Asian-American themes. It grew out of this feeling that no one else was writing about my experience, so I thought I'd go ahead and give it a try.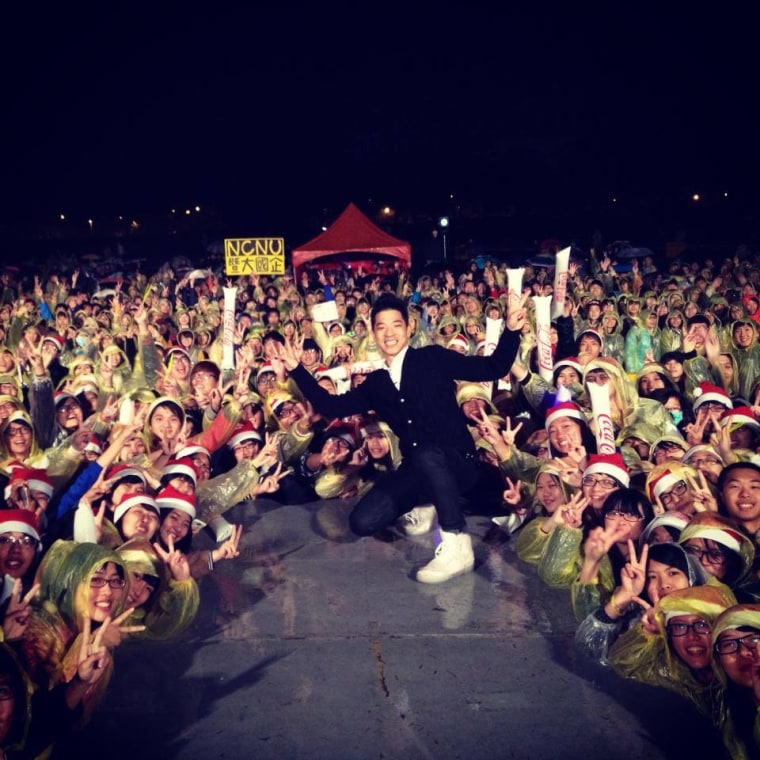 What ultimately led you to move from LA to Taiwan?
In 2011, my brother shot a YouTube video of me covering Bruno Mars' "Just The Way You Are." Rearranged for a cappella voices, the video featured multiple Dawens jumping in and out of MacBooks, iPods and iPhones, all rehearsed and shot in one continuous take. Six months later, I received a message in Chinese in my YouTube inbox.
It read: "Hi there, this is Universal Music Taiwan. We're interested in your music. Do you speak Chinese?"
I thought it was a joke at first, but after scheduling a video conference with Universal Music Taiwan, I realized quickly that this was the real thing. They had seen my Bruno Mars cover and expressed interest in my original music as well. The rest is history. In the spring of 2012, I moved from LA to Taipei and signed with Universal Music Taiwan as a new artist.
To say that moving to Taiwan changed my life would be an understatement. I debuted at the end of 2013 with my first Mandarin language album, "Hello," and the year that has transpired since then has been a crazy adventure. I've toured China, Malaysia, Singapore, as well as back home here in the States. I've played the Taipei Arena in Taiwan which seats more than 10,000. Sometimes it feels unreal and I have to step back and breathe it all in to appreciate it all.
Do you encounter many other second-generation Asian Americans "going back"?
There are quite a few other Asian Americans who have also come back to Taiwan to pursue music. Two artists in particular, Van Ness Wu and Will Pan, fellow label mates, are both role models I look up to. Before moving to Taiwan, I had always felt that as an Asian American, I was "neither here nor there." While I was proud to be of two cultures, I somehow felt alienated from both. However, seeing the success Will and Van Ness have had has taught me to see my own Asian-American identity as something unique and positively different. I no longer feel alienated and instead regard myself as a lifelong student and cultural ambassador. Culture and identity are fluid, after all, not mutually exclusive. One can identify as many different things. To me, that is fundamentally what being an American is all about.
What's next?
I'm finishing up my second Mandarin album! It's nearly done. I don't want to give away too much but I can say that a few songs feature a ukulele on them. Last year, with so much traveling, it felt like one epic adventure. As an instrument, the ukulele has that sense of fun that I want to convey on this new album. You could even say it's been one hell of a roller coaster ride.
Interview was edited for clarity and length.