A revolutionary new museum, The Museum of Food and Drink (MOFAD), intends to not only be a museum which allows food and drink, but the first museum to have exhibits that visitors can eat. With innovative and interactive exhibits about the culture, history, science, production, and commerce of food and drink, MOFAD wants to change the way that people think about food.
"American food is defined by its diversity," wrote Executive Director Peter Kim recently in Plate Magazine. "It's important to recognize that even so-called 'authentic' ethnic restaurants are American in their own way. They are inescapably affected by the ingredients available here, the tastes of the customers, the surrounding culinary cultures."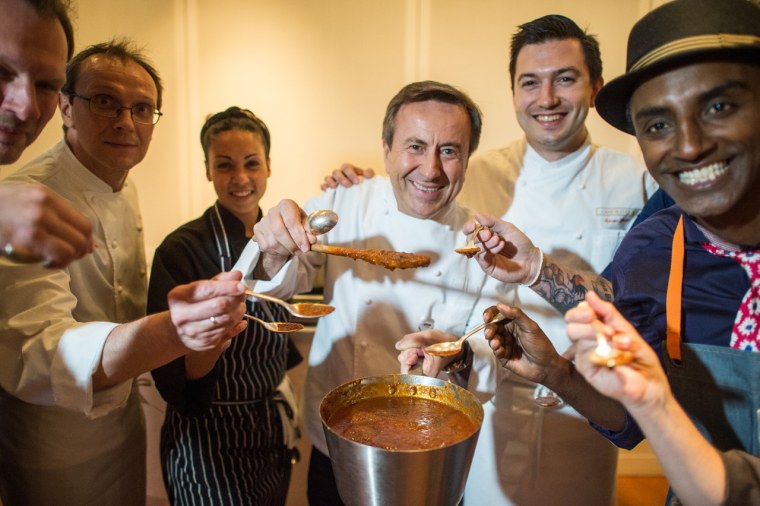 Kim was so taken by the idea of the museum that he volunteered to be its legal advisor on the spot. He soon gave up his legal career to help launch the museum as Executive Director.
The museum has not yet established a brick and mortar location, but it already has a complete roster of educational programs, tastings, live demonstrations, hands-on activities, and pop-up exhibits. The first exhibit - a traveling one - features a puffing gun - a machine invented in the early 1900's to create puffed cereal, which formed the basis of the multi-billion dollar breakfast cereal industry.
The museum is also planning an exhibition of traditional and historical kitchens, including an 18th-century Japanese irori or sunken hearth. "Imagine watching as a chef uses this traditional kitchen to create a fragrant stew, providing a delicious window into the history of Japanese rural food culture," Kim told NBC News.
"We've also already put together quite a few museum-themed meals where we explore questions like 'What was Korean food like before the arrival of the chili pepper?' As a devoted bright-red-kimchi-eater, I have a difficult time imagining that!"
The museum has attracted the attention of many foodies and celebrity chefs. The spring benefit hosted by Questlove featured an eight course meal created by eight celebrity chefs, with dishes like "Chinese Food Therapy," "What Would Jesus Eat," and "Weeds of New York."