CLEVELAND, Ohio — A Muslim civil rights organization kicked off the first day of the Republican National Convention in downtown Cleveland with a news conference Monday morning, criticizing GOP officials and presumptive nominee Donald Trump for what it says are their anti-immigrant and anti-Muslim stances.
"We're trying to raise awareness about the rising tide of Islamophobia in America, and unfortunately Islamophobia has been flourishing within the GOP platform," Nihad Awad, national executive director of the Council on American-Islamic Relations (CAIR), a nonprofit group, told NBC News.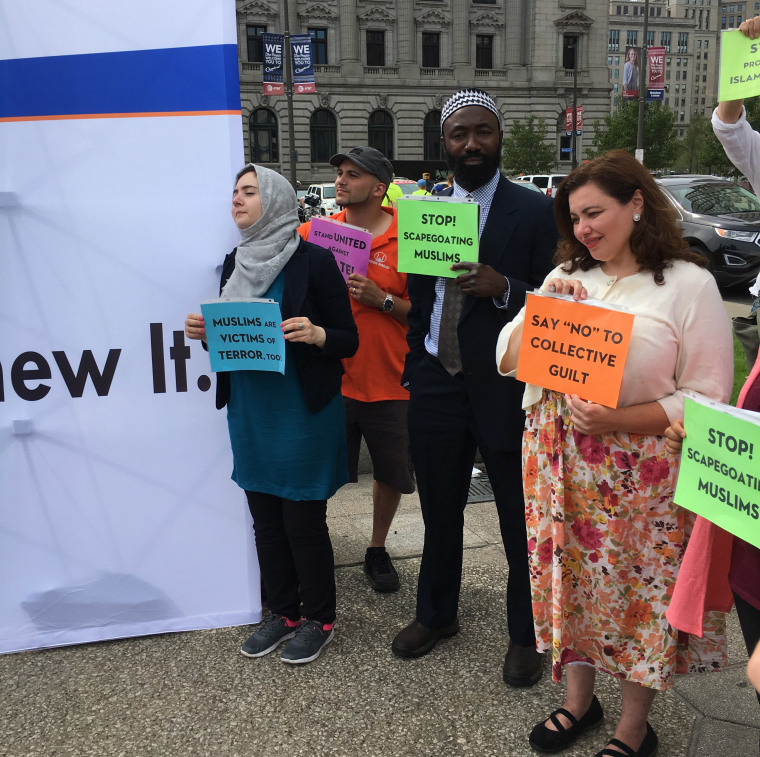 In a satirical move, CAIR also handed out packets of "Islamophobin" — a mock medicine (actually chewing gum) to cure Islamophobia. The packaging says Islamophobin treats "blind intolerance" and "unthinking bigotry" and advises patients to "take two and call a Muslim in the morning."
"There's no winner when hate dominates the conversation and there is less room for dialogue and respect for one another," Awad said, adding that Islamophobin is "one creative way to shed light on this dangerous phenomenon."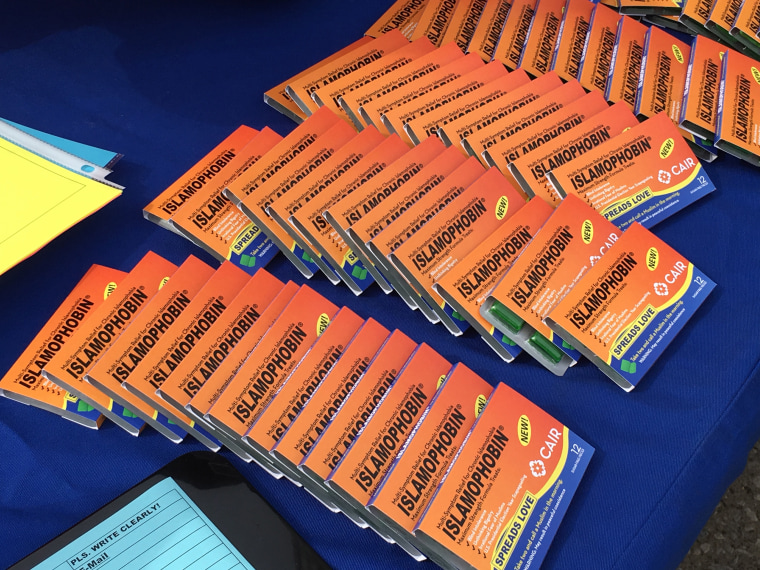 The GOP did not immediately respond to a request for comment.
CAIR's news conference comes a few days after former House Speaker Newt Gingrich, following the truck attack in Nice, France, last week, said in an interview with Fox News' Sean Hannity that "every person here who is of a Muslim background" should be tested on whether he or she believes in Shariah, a legal code based on the Quran and other Islamic scriptures.
RELATED: Hate Attacks on Muslims in U.S. Spike After Recent Acts of Terrorism
In an interview with "60 Minutes" Sunday, Trump called for "extreme vetting" of persons from "territories" with a history of terror, though he did not explicitly abandon his previous across-the-board ban on Muslims entering the country.
Awad, who said he will also travel to Philadelphia next week for the Democratic convention, added that he believes Gingrich's comments were a last-ditch effort to become Trump's vice-presidential pick.
"These very proposals run counter to American values of inclusion, respect for one another as well as our foundational laws, including the U.S. Constitution," he said.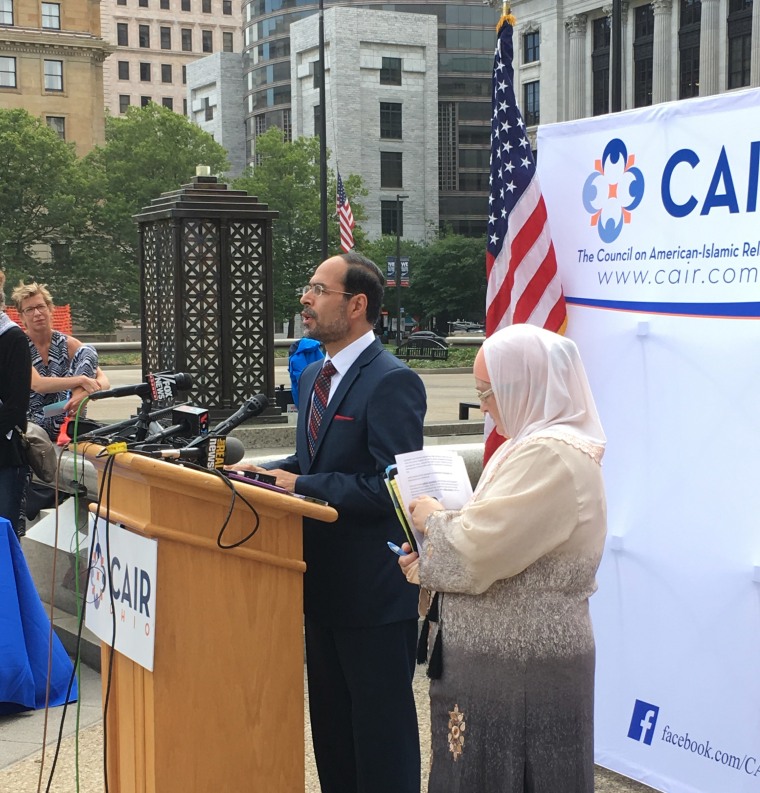 Julia Shearson, executive director of the Cleveland, Ohio, chapter of CAIR, told reporters that the Muslim community will never stand silent when it comes to the equal treatment of everyone in the U.S.
"Either we are all equal under the law, and we are all provided the equal protection of the law, or we are not who we say we are as an American people," she said.
Imam AbduSemih Tadese, of the Uqbah Mosque Foundation, told NBC News he attended the news conference Monday morning to voice his opinion that scapegoating of Muslims is "a failed politics" that will never work.
"We strongly encourage all politicians to stay away from this ideology," he said. "It was done before to the Jews and the Catholics and many others. So trying to do it to the Muslims is not going to work — simple as that."
Follow NBC Asian America on Facebook, Twitter, Instagram, and Tumblr.