At the beginning of 2016, Ani Zonneveld conducted a wedding between a Christian man with Jewish heritage and a Muslim woman.
She read a passage from the Quran while members of the groom's family read a Hebrew passage and one from the Bible. At the end of the service, the groom broke a wine glass with both families simultaneously saying "Mazel Tov" – a Jewish phrase used to express congratulations – and "Alhamdulillah" – a Muslim expression used to praise God.
"It was really beautiful to have both the families, Muslim, Christian, and Jewish, all in one," Zonneveld told NBC News. "It wasn't two separate weddings, and sometimes they do that. But this was truly an interfaith wedding and I really think that this is the trajectory and this is where the Muslim community in America is going."
While Muslim women are not allowed to marry non-Muslim men under Islamic law, according to Zonneveld, the 54-year-old has officiated multiple interfaith weddings through Muslims for Progressive Values (MPV), a grassroots non-profit organization she founded in 2007 that offers a counter narrative to the radical Islam prevalent in mainstream media. Couples that have wed through the service provided by MPV keep their respective faiths and aren't expected or obliged to convert for their spouse.
"The challenge that we have is that the status quo is not dominating the media," she said. "And because it's not dominating the media, that is why the perception of misogyny within the Muslim community and all these patriarchal and tribal practices is the reason why Americans look down on Muslims."
"A lot of those weddings were often at the groom's home with his family, and then maybe a sibling of the Muslim bride would show up. Now I have parents calling wanting me to do the service for their daughter."
MPV supports a number of other progressive ideals, including same-sex marriages, LGBTQ rights, and female-led prayer. The organization also advocates for women's and human rights.
"The Quran is completely the opposite of how we are practicing it, and this is so incredible because we are so entrenched in the tribal practice that Muslims don't even know it," Zonneveld said. "And they're now in the West challenging this status quo."
Originally from Malaysia, Zonneveld moved to the United States in 1996 to attend college. Islam in the United States was starkly different from that in Malaysia, she said, where women were business owners and negotiators at the marketplace.
She became part of a local mosque when she moved to Los Angeles, but decided to stop going after the Sept. 11, 2001, attacks prompted her to begin studying Islam on her own.
"What I found was that the Quran was so much more liberating and progressive than the actual practice of Islam," she said. "I decided that going back to the traditional mosque was not an option because that would just be perpetuating the same misogynistic, patriarchal, and tribal practices."
After reading the Quran and articles by scholars of Islam, which she said are censored in the Muslim world, Zonneveld, who worked as a singer-songwriter in Malaysia, decided to try to educate non-Muslims about her faith through music.
But none of the Muslim retail stores she pitched to agreed to sell her CD. Zonneveld attributes the rejection in part to the fact that her music contained her vocals, which she said was looked upon as a sexual entity regardless of the content for her lyrics.
"At that point I was just so pissed off that I decided that I want no part of this community and this mindset," she said. "Then I decided there's got to be other Muslims like me in America who think like I do, who haven't subscribed to this twisted orthodoxy. Because that's not the Islam I was raised on. This was so alien for me, and for that to be the cultural practice among the dominant Muslim institutions in America is so absurd."
Zonneveld started organizing the Los Angeles chapter of MPV in late 2006. The following year, she officially founded the main organization at Sarah Lawrence College in New York.
Since its inception, MPV has expanded its presence to 12 countries and 19 cities through its chapters and affiliates. Since 2013, it has worked with the United Nations (UN) to host lectures, panel discussions, and workshops that advance egalitarian expressions of Islam.
In 2016, it partnered with the UN to hold a three-day conference that touched on freedom of religion and belief and sexuality. Under its key positions, MPV cites that the Quran states "let there be no compulsion in religion," and wholly supports the equality and inclusion of all individuals regardless of sexual orientation or gender identity.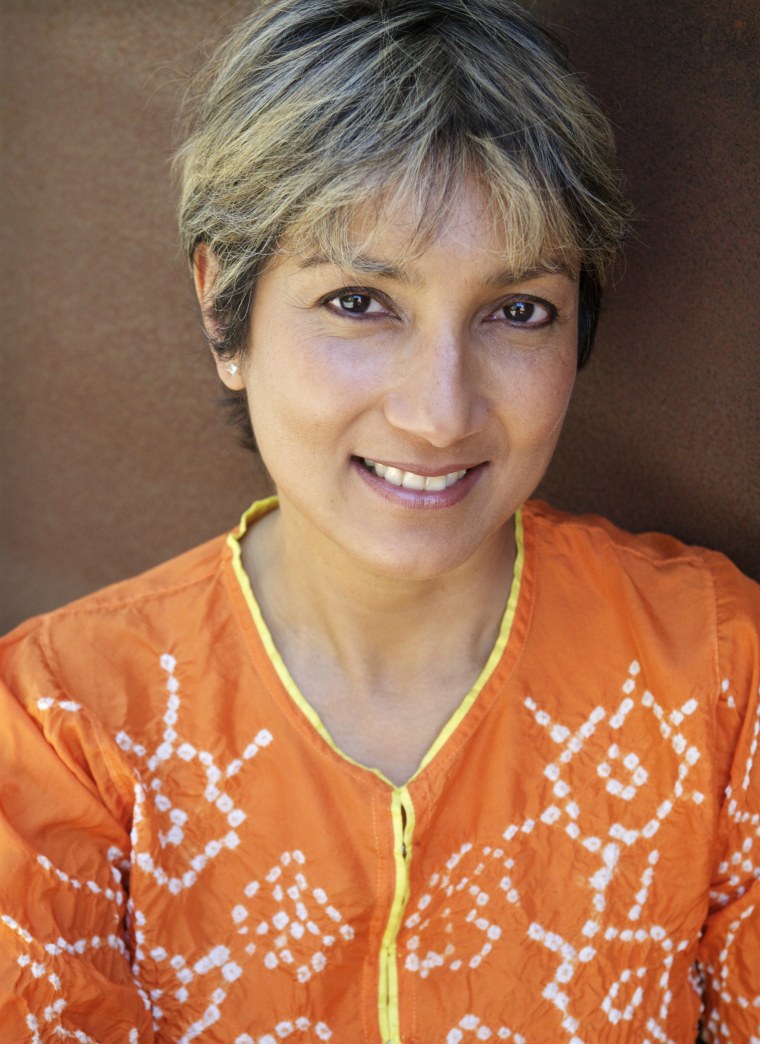 Another effort it has made is to promote an alternative angle of Islam is through its monthly "Ask a Muslim" series, which facilitates discussions between a panel and individuals based on some of the most pressing questions surrounding Islam in the present day.
In interpreting Islam progressively, MPV is guided by 10 principles, including freedom of speech, and the separation of religious and state authorities.
The organization also condemns violations of women's rights, such as acid attacks and forced marriages. Zonneveld notes that in the Quran, a woman must approve her marriage. In modern terms, she says that is nearly the equivalent of a prenuptial agreement.
"The woman can say in this agreement, before she marries her husband, that she's allowed to visit her mother on her mother's birthday, that her future husband is not allowed to take wife number two, three, and four, and she's allowed to work because the Quran says she's allowed to work and keep this money for herself," she said.
The narrative of Islam that most people are familiar with is largely due to the Hadith, a collection of sayings attributed to the Prophet Muhammed that were written after his death, Zonneveld said.
"There's some good stuff in the Hadith, but there's a lot of misogynistic stuff and really awful political Islam stuff that has nothing to do with the spirituality of Islam but everything to do with politics," she said.
MPV abides by what the Quran says: If the Hadith contradicts what's in the Quran, it's disregarded.
"What I found was that the Quran was so much more liberating and progressive than the actual practice of Islam."
"That's our rule of thumb because if you're Muslim and you're supposed to believe the Quran is the word of God, then why are you actually putting the Hadith above the Quran? And why are you not reading the Quran for yourself?" she said.
Zonneveld said she is often asked where all the moderate thinking and progressive Muslims are, to which she responds that they're either in the United States or, if they're in the Muslim world, they've been jailed, tortured, or killed.
"That is the reality," she said. "It's very dangerous for them to be speaking out or even artistically expressing themselves."
MPV will be kicking off 2017 with its second annual Celebration of Life event, which highlights those Muslim advocates who are or have been jailed, tortured or killed, by having a well-known person in the United States read the story of the Muslim individual. One of the participants is Los Angeles Mayor Eric Garcetti, who read the story of Salwa Bugaighis, a Libyan human rights activist who was killed in 2014.
At the upcoming Celebration of Life, MPV will present the inaugural Badshah Khan Beacon of Truth Award, which is named after a man who Zonneveld called the Pakistani equivalent of Ghandi. This year, it will go to Bassem Youssef, an Egyptian comedian who challenged dictatorship and is known as the "Jon Stewart of Egypt."
Also on the agenda for 2017 is increasing MPV's visibility in Los Angeles, where its first chapter unofficially started, as well as to continue the work it's been doing for the last decade by challenging human rights and abuses in the name of Islam, and advocating for and educating the Muslim community about what the organization stands for.
Throughout the last couple of years, Zonneveld says she's seen some things begin to change, particularly in interfaith weddings.
When MPV first started offering to conduct ceremonies seven to eight years ago, the number of the bride's family members who would show up to the ceremony were sparse.
"A lot of those weddings were often at the groom's home with his family, and then maybe a sibling of the Muslim bride would show up," she said."Now I have parents calling wanting me to do the service for their daughter. So that has shifted. It's becoming more and more accepted."
Follow NBC Asian America on Facebook, Twitter, Instagram, and Tumblr.