Muslims are projected to become the second-largest religious group in the U.S. by 2040 amid continued growth fueled by high fertility rates and immigration, according to new estimates by the Pew Research Center.
The report, published last week, is based on a combination of surveys Pew has conducted and data from the U.S. Census Bureau, which does not currently collect information on religious affiliation.
Pew conducted its first survey of Muslim Americans in 2007, at which time there were an estimated 2.35 million in the United States, according to the organization. Its third and most recent survey, published in 2017, estimated that the number was at 3.45 million.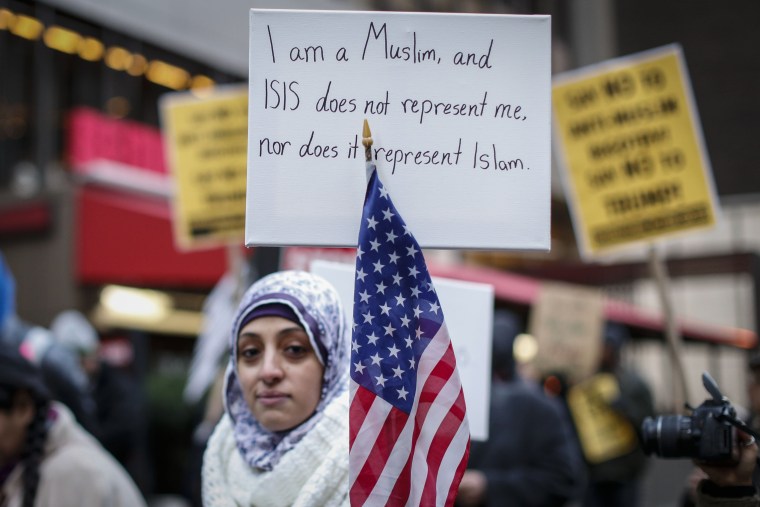 By 2050, Muslims are expected to constitute 2.1 percent of the total U.S. population — about 8.1 million people, according to Pew.
As the Muslim population increases, the U.S. will have to come to terms with the reality that Islam is an important part of the country's fabric, said Ihsan Bagby, an associate professor of Islamic Studies at the University of Kentucky and a member of the advisory board for Pews' 2017 survey on Muslim-Americans.
"I think a large number of Americans have come to accept that, but others have not," he said. "And we're in this transition period where Islam is, to a large percentage of Americans, not really considered part of American society."
In the past decade, Pakistan, Iran, India and Afghanistan were among countries that sent the largest number of Muslims to the United States, said Besheer Mohamed, senior researcher at Pew.
But according to Bagby, they're not necessarily the countries that have been responsible for the recent growth.
"There's a steady immigration of simply people seeking to better their economic and educational status, but there are also waves of people that are fleeing an area," he said.
Bagby expects to see more Muslims migrate from other countries, including Yemen and Syria, both of which have been in conflict since 2011.
"The more distress in the Muslim world, the greater the motivation to immigrate," he added.
Another key driver of growth among Muslim-Americans is higher fertility rates, in part due to the group's youth. Pews' 2017 survey found that 35 percent of respondents were 18 to 29.
"Muslims tend to be a fairly young population both globally and in the United States ... so most of the women still have childbearing years ahead of them," Mohamed said.
Bagby anticipates that the growth of Muslim-Americans will positively influence the overall perception of the group.
Muslims constitute about 1 percent of the total U.S. population and are unevenly spread out across the country, with most concentrated in urban areas, Bagby said. He added that one of the best associations with a positive view of Islam is whether or not a person knows a Muslim.
"The increase in numbers of Muslims will actually give them more opportunity to meet a Muslim. The more Muslims come, the more they spread out throughout American society," he said, adding that that "actually should correspond with a decrease in a negative view of Islam and Muslims and racist Islamophobic incidents."
According to a 2015 report from the Public Religion Research Institute, 83 percent of Americans say they know little or nothing about the religious beliefs and practices of Muslims.
Throughout the last several decades, the Muslim-American community has matured in terms of involvement in politics and embracing their identities, Bagby said. He believes that their population growth will translate to a growth in power and effectiveness among Muslims in the United States.
"I think the greater number with the greater sophistication will mean an amplification of their voice in this society and a greater dissipation in this society," he said.
Follow NBC Asian America on Facebook, Twitter, Instagram and Tumblr.