Author Sajidah K. Ali remembers the first time she read a book featuring a Muslim character.
"It was in the late '80s, and I was in high school," Ali told NBC News, adding that she remembered the book was written by a non-Muslim author and set abroad.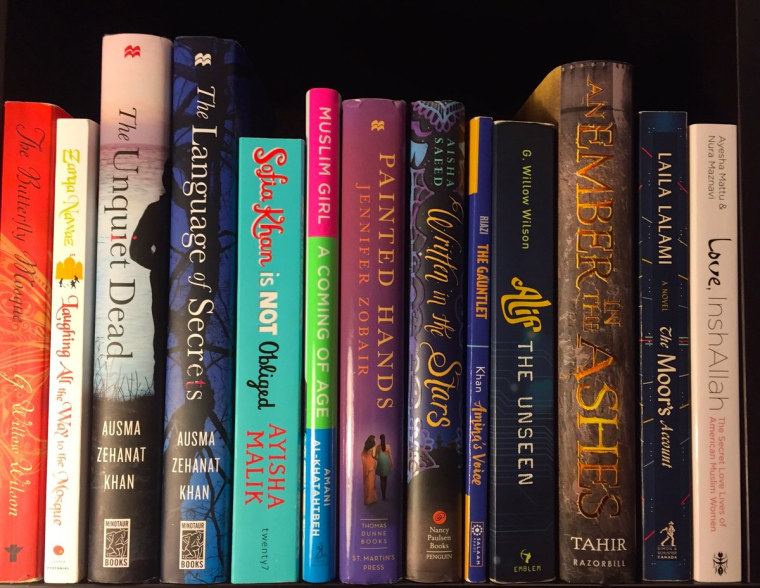 "As a teen you are struggling to figure out who you are and when I read it I felt horrible. It was really pity literature," she said.
Memories like that are part of the reason Ali, who was born in India and grew up in Canada, is now an advocate for books written by what's known in the publishing world as "own voices" authors.
"'Own voices' for me is someone who tells their own story from the perspective of someone who grew up knowing those communities," she said. "And of course there is going to be a lot of diversity within those experiences as well."
Ali had already been thinking about how she could promote own voices books to readers when a controversial book parodying diverse stories called "Bad Little Children's Books" was released in September 2016, causing both calls both to boycott the book and for more diversity in publishing, she said.
After having conversations with other authors and bloggers who wanted to work together on a project, the #MuslimShelfSpace hashtag campaign was born.
The premise is simple: Readers are asked to share photos of books by Muslim authors on their bookshelves and e-readers so that others can discover new books to read. The campaign kicked off at the beginning of 2017, timed to when readers are looking for new books, Ali said.
"We settled on the new year because it's a good time to reflect," she said.
One of the most interesting results of the campaign so far was hearing from readers who realized that they didn't own many books by Muslim authors and having conversations about how to change that.
"It was nice to see shelves that had lots of books but I really did like seeing the empty spaces as well," Ali said. "I think it got readers to think about how to go out of your sphere and reach for a book you might not have reached for so easily before. Anything that gets people to think about their choices is great."
Ali's own novel, "Saints and Misfits," is scheduled to be released in June.
She said the visibility of campaigns like #MuslimShelfSpace has the added benefit of helping publishers see the demand for more diverse stories.
"I've received responses that have said things like 'this might not be something that would sell,'' Ali said. "But seeing people buying diverse books is kind of a wake up call to publishing that there are people who want to read something new."
Follow NBC Asian America on Facebook, Twitter, Instagram and Tumblr.