More than a month after New York Gov. Andrew Cuomo signed legislation to combat worker abuse in the state's nail salon industry, an assemblyman who sponsored the bill said he was generally pleased with its rollout, but added that some nail salon owners and workers have experienced hiccups with certain aspects of the law.
"Whenever we pass a new law, you also have to make sure it's administered properly," state Assemblyman Ron Kim, the bill's sponsor, told NBC News. "So we're at the point where every day, we're trying to figure out how to make sure that happens."
One part that has proven problematic for some nail salon owners, Kim said, was securing wage bonds, which the governor mandated on August 10 for nail salons with two or more full-time employees. Kim said that the bonds, which can be used to pay workers any wages owed to them, had not been readily available for purchase, and that some owners had complained of being denied bonds or had been quoted "extremely high" premium rates.
The state agency that regulates wage bonds, the New York Department of Financial Services, said in a statement to NBC News that there was "no evidence that legitimate, licensed businesses are being denied these bonds."
"If any owner ultimately does have difficulty securing a bond, they should call our nail salon task force hotline and we can assist them," said DFS spokesman Matt Anderson. He added that some of the confusion may have come from nail salon owners directly contacting wage-bond issuing companies, instead of the agents and brokers listed on the DFS website.
Kim noted that he wasn't against the idea of salons having to purchase wage bonds, and neither were many of the Korean- and Chinese-American owners in his Queens district, home to a large Asian-American community. Cuomo has said that nail salons have 60 days, until October 6, to purchase the bonds or face penalties and the prospect of being shut down.
Related: Governor Signs New Law to Protect Nail Salon Workers
"It's a good thing for all the employees, as long as everyone can get the bonds," said Kim, who added that he, the governor's office and DFS have been working together to make that happen.
Wage bonds aside, some nail salon owners have also been critical of the nail salon legislation as a whole, which was passed in July following a two-part New York Times' series exposing worker abuse in the industry. On August 25, some city nail salons closed their shops for one day, posting signs on their windows that listed grievances against politicians and the government over enforcement of the law, according to the Gothamist. The strike was apparently connected to a website called nailglobal.com, which as of August 30 had three posts explaining why the nail salon legislation was unfair.
For Kim, though, one of the greatest successes of the law so far has been how it has educated owners about their legal responsibilities. "Many owners didn't realize they have to keep such meticulous records of their employees wages, and that this is the law," said Kim, whose Korean-American parents ran a nail salon for 10 years.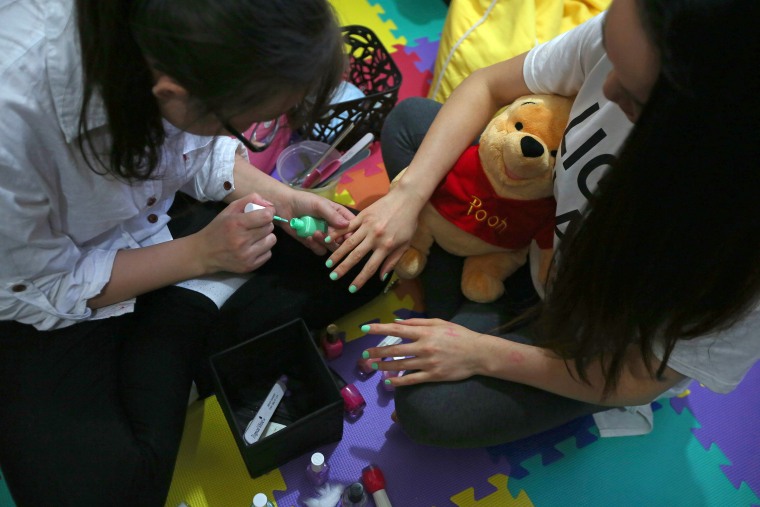 There are, however, kinks still to be worked out, Kim said. The law, for instance, gives veteran nail salon workers -- some of them undocumented and lacking certification -- a pathway to become licensed through an apprenticeship, rather than through schooling. But when workers apply, Kim said, they have been asked for a driver's license and tax identification number, which he said some do not have.
Cuomo spokesman Frank Sobrino told NBC News, however, that neither a driver's license nor a social security number was necessary to register for the apprenticeship program.
On the whole, Kim said he was happy to see the governor's office working with the nail salon task force, which Cuomo established in May after the Times' series published, to ensure that the legislative intent of the law matches how it's administered.
"Like any new law, I think it takes time before we finally reach that point where the administration and the legislature feels comfortable that they've reached our end goal," Kim said. "And meanwhile, come next session, we'll come back and figure out if there's anything that needs to be cleaned up, and we'll look at it and introduce new legislation."