A naked man holding a ceremonial sword was arrested earlier this week for allegedly vandalizing the Sikh Temple of Spokane in Spokane, Washington, according to KHQ 06. Volunteers found 44-year-old Jeffrey C. Pittman in the temple early Thursday morning and were able to subdue him until police arrived.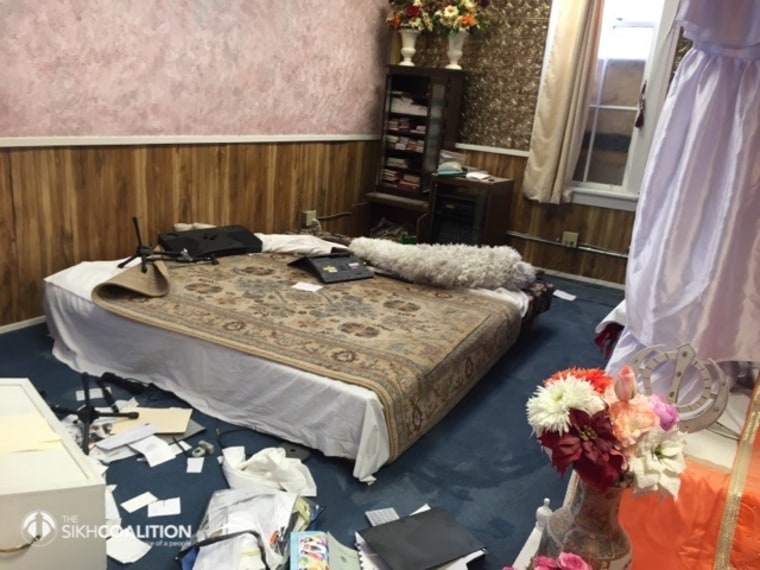 "This does not appear to be 'targeted,' meaning it appears the suspect was walking in the area, noticed a 'church', was cold and hungry and broke in," Deputy Mark Gregory of the Spokane County Sheriff's Office told NBC News. "Once inside, he became aware of what he thought could have been ISIS or Taliban items and began his destruction. Intoxication/impairment are possible factors. I am in NO way trying to minimize the suspect's actions but just want to be clear, we have no information the suspect went to the temple with the intention to vandalize it."
RELATED: Arrest, Apology Made in California Sikh Temple Vandalism
Pittman was arrested on charges of burglary in the first degree, malicious mischief in the second degree, and malicious harassment, which is commonly referred to as a hate crime charge.
"Several community leaders, including Sheriff Knezovich, all came together yesterday afternoon to show support for the Sikh community, condemn any religious hate or intolerance, and stand in solidarity for everyone's right of freedom of religion," Gregory said.
Property damage has been estimated at $30,000, according to The Sikh Coalition, though the scripture is considered irreplaceable.
"No house of worship in America should ever be desecrated," Sikh Temple of Spokane spokesperson Subarna Nagra said in a statement. "While Sikhism is a distinctly different religion from Islam, we stand with our Muslim, Jewish and Christian neighbors in denouncing this act of hatred."
Follow NBC Asian America on Facebook, Twitter, Instagram, and Tumblr.