A preschool television series about Hindu deities is coming to Netflix.
The streaming platform announced Wednesday that it has greenlighted an animated show, "Ghee Happy," created by veteran Pixar director and animator Sanjay Patel.
The series will reimagine Hindu deities as children who attend a special day care and discover their own powers while there. Patel, a first-generation Indian American, told NBC News that it felt natural to build a story around the Hindu culture.
"For me, Hinduism is full of deities that are so fantastical and imaginative that they really lend themselves for fun adventures to discover the richness of Indian culture," he said.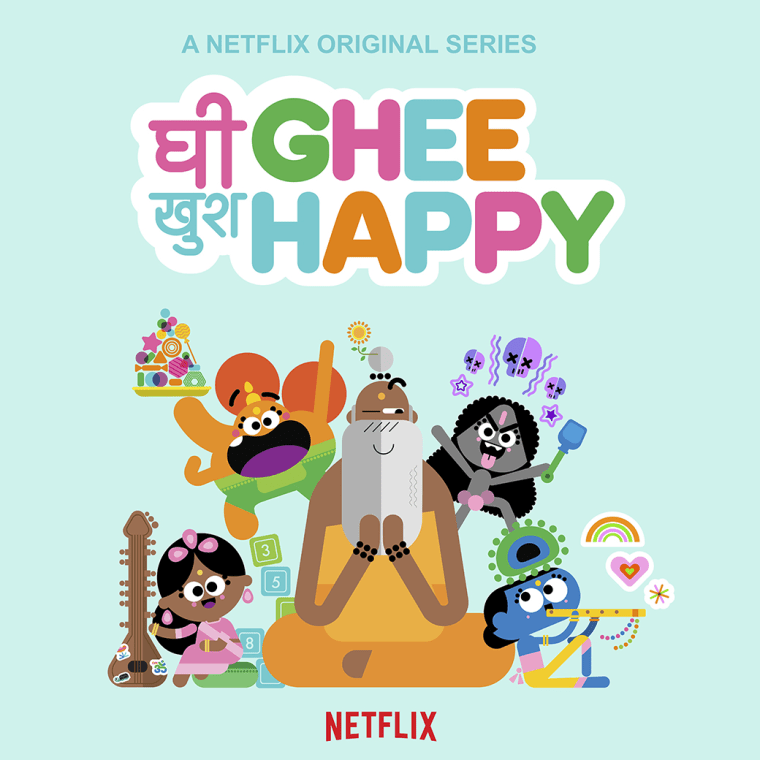 Netflix has not yet announced a launch date for the new series.
The animator, who is best known for his work on "The Incredibles" franchise, has woven his heritage into his work in the past. He directed and wrote the 2015 animated short "Sanjay's Super Team," which illustrated the clash of cultures between a young Indian American, who loves western pop culture, and his father, who maintains his Hindu practice.
As the son of immigrants, Patel explained to NBC News that he felt it important to bring aspects of the South Asian experience into media so that young members of the community can "see themselves normalized in pop culture and recognize that they matter and are included."
"For me growing up between two cultural identities, it felt enormously important to see that I wasn't alone in that experience," he said. "In preschool entertainment, the need is even more important."
Research shows that media begins to influence children early on. A 2012 study published in Communication Research examined the correlation between time spent in front of the television and the impact on self-esteem in a group of 400 black and white preadolescent students. Researchers found that media exposure led to a decrease in self esteem among white girls and black girls and boys while leading to an increase in self esteem among white boys.
Now a parent himself, Patel said he feels a personal call to bring diverse stories to the screen.
"Having becoming a recent parent of two small kids that watch preschool shows, being able to have a show that fits the needs of a blended family like mine is extremely important and personal," he said.