What do you get when you put six telegenic strangers in a stylish house and everyone — by reality TV standards — is generally polite to one another? The Japanese-language Netflix series "Terrace House," a reality show produced by the subscription streaming service and Japan's Fuji Television. The series has gained an international following, spawning threads on Reddit, building up a fanbase in the U.S., and inspiring informal "Terrace House" tours of locales featured on the show.
Think of it as the anti-"Bachelor."
"Terrace House" features a rotating cast of three men and three women, ranging in ages from 18 to 29. Its slow pace, lengthy beauty shots of food and scenery, and minimal friction between castmates is a departure from the over-the-top antics typically associated with reality television.
"The intent was not to say the show is uniquely Japanese in style, but rather the fact that, due to differences in cultural traits, we do not really portray any aggressive haggling over relationships or abusive language or violent fights like you often see in reality shows from other countries," Dai Ota, chief producer of "Terrace House," told NBC News in an email. "In our series, romance and subtleties in emotion are depicted more organically in an environment where progression is rather slow, and you don't know whether the two will take a step forward or not."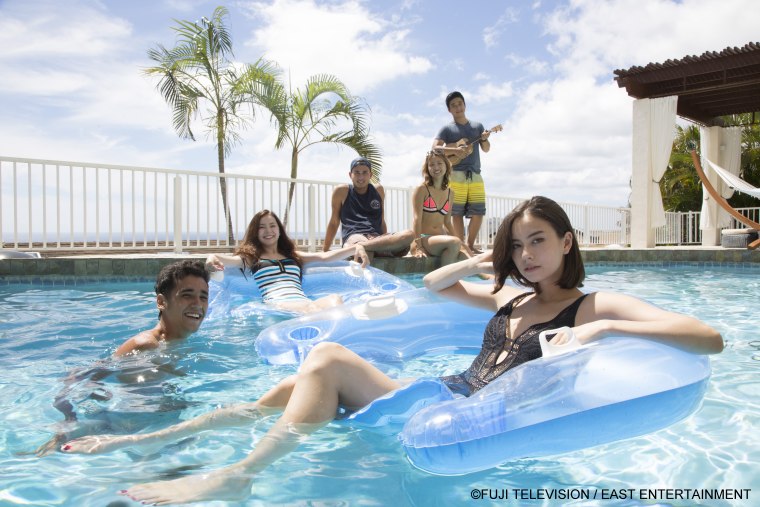 Cast members date but usually after engaging in what appears to be a carefully considered courtship, where the most subtle of gestures is dissected by fellow housemates as well as a panel of celebrity commentators that the show cuts to throughout each episode. There's also the "meta" factor: It's not uncommon for new episodes to show cast members watching and reacting to old episodes.
Conflicts are hashed out in "family meeting"-style discussions and center on incidents like eating someone's food without asking or questioning someone's life plan. Cast members usually set out specific goals they hope to achieve during their time on the show, whether it's mastering English or launching their own clothing brand.
Originally set in the Shonan region, "Terrace House" first aired in Japan in 2012 and ran for eight seasons, concluding with a movie spin-off. In 2015, producers partnered with Netflix for a new season, "Terrace House: Boys & Girls in the City," set in central Tokyo, that coincided with the digital service's launch in Japan.
Its current season, "Terrace House: Aloha State," is set in Hawaii, and has included Asian-American cast members who are not of Japanese descent (although cast members speak primarily in Japanese on the show). Part four of the season is scheduled for release on Sept. 26.
The show's toned-down appeal has even bewildered some of its former cast members, like Arman Bitaraf who joined the cast of "Boys & Girls in the City" as the show's only American housemate and spent almost a year in Tokyo.
"For me, I grew up watching 'Jersey Shore' and all of those American reality shows. That was more entertaining for me, so when I got on this show, there were, like, no fights," Bitaraf, 26, told NBC News. "I was kind of wondering how the viewers see this. Was it too boring? Because for my taste in TV shows, it would be kind of boring."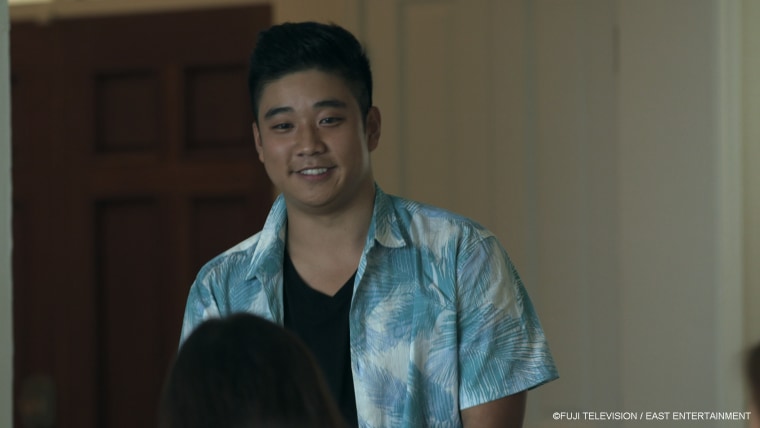 Bitaraf was born in Japan and spent part of his childhood there before moving to Hawaii. He said he was motivated to join the cast because he wanted to experience living in Japan as an adult. He thinks that part of the show's appeal abroad is that it exposes viewers to facets of Japanese culture, like when he carried a mikoshi (Shinto shrine) as part of a festival.
That includes dating rituals. For example, new cast members tend to be bombarded with seemingly blunt questions about who their "type is" and what their life goals are, something Bitaraf says is related to gokon or "group dating" in Japan, where men and women in equal numbers will go out together.
"It's a cultural thing. The way they talk to each other is just trying to get as much information as they can in a short time to get to know each other," said Bitaraf, a freelance film production coordinator and the owner of a clothing brand.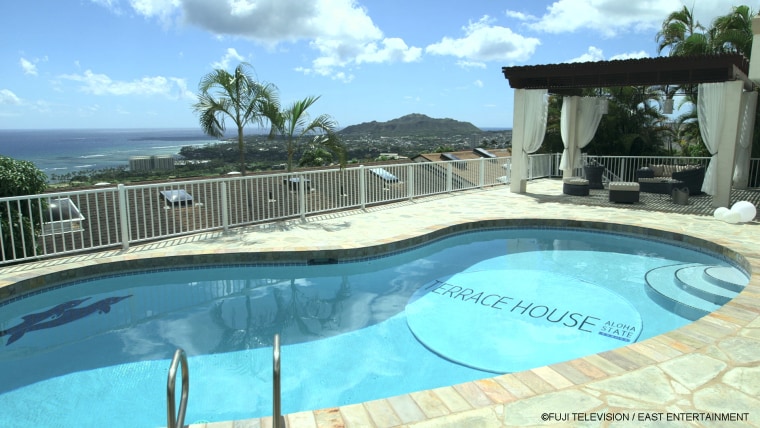 The exchange can cross over into off-screen life, too, like for former cast member Yusuke Aizawa. Aizawa — a singer, guitarist, and ukulele player who goes by "Eden Kai" professionally — joined the "Aloha State" cast while he was still attending high school. He hadn't revealed his participation on the show until he started getting funny looks from some of his classmates a few weeks before his graduation.
"I found out that there was a Japanese language teacher playing the show for her class. So, she was using the show to help her students learn Japanese," Aizawa, 18, told NBC News.
Aizawa, who moved to Oahu four years ago from Tokyo, said he wasn't a fan of reality shows before signing onto "Terrace House," an experience he credits with helping him make a major life choice: "I talked it through with my other cast members and decided to focus more on my music career and my passions and share my music around the world instead of going to college."
"In our series, romance and subtleties in emotion are depicted more organically in an environment where progression is rather slow, and you don't know whether the two will take a step forward or not."
Aizawa has since released an album and will be performing at the Fuji Rock Festival at Mt. Fuji, Japan, later this month.
Both "Boys & Girls in the City" and "Aloha State" are available in 190 countries via Netflix. A representative for the Bay Area-based company could not confirm to NBC News if there are future seasons planned.
Netflix does not release viewership numbers to the public, although the digital streamer has been known to cancel original programming swiftly, like it did when it axed five shows earlier this year.
"Terrace House" chief producer Sayaka Matsumoto said that the tame quality of the show is deliberate when producers cast.
"I wonder sometimes if the show could use a really mean person, or someone who could be that antagonist, but ultimately, we basically cast people who are generally good-natured, considering they're going to be in a shared living situation," Matsumoto told NBC News via email. "Although, occasionally, we do see some members who show some very surprising true colors after they move into the house."
But it's hard to imagine the kind of controversial, alcohol-fueled drama that recently landed ABC's "Bachelor in Paradise" in hot water unfolding in the "Terrace House"-branded pool. And fans and cast members alike seem to like it that way.
"I really loved my cast," said Aizawa. "They really are like another family."
Follow NBC Asian America on Facebook, Twitter, Instagram and Tumblr.