A new 14,000-square-foot Spam Museum opened last weekend in downtown Austin, Minnesota, roughly 100 miles south of Minneapolis, according to NBC affiliate KTTC in Rochester, Minnesota. The museum replaces the original SPAM museum, which was located at Hormel Foods headquarters and temporarily closed in September 2014.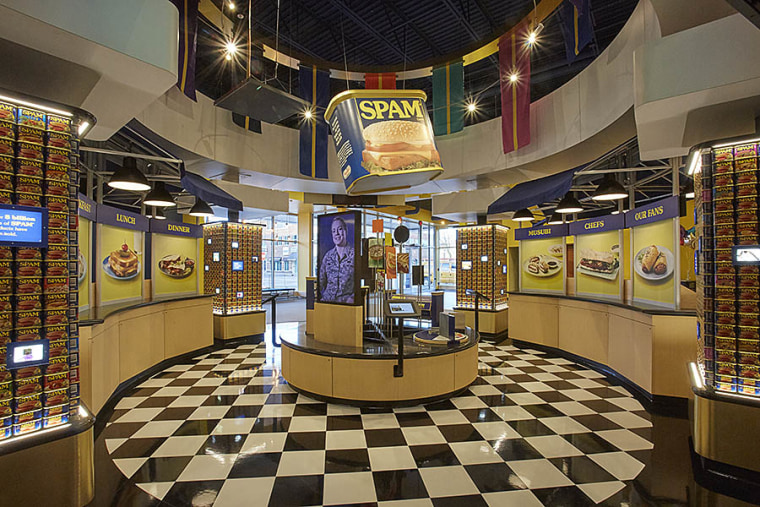 "We are excited to open the SPAM® Museum in downtown Austin and share this new, interactive experience with SPAM® fans across the globe," Nicole L. Behne, marketing director of grocery products at Hormel Foods, said in a statement. "As we prepare to celebrate the 125th anniversary of our company in Austin, throughout the country and the world, this new SPAM® Museum will be a great way for people to connect with the iconic SPAM® products and Hormel Foods."
RELATED: Spam, the Edible Kind, Could Be a Boon for This Minnesota Town
To celebrate its 125-year anniversary, Hormel Foods is hoping to attract 125,000 visitors to the museum in the next twelve months with interactive exhibits and galleries looking at Spam's popularity around the globe, Spam's history with the US military, and Spam today. It also features a set of bluegrass instruments made of Spam cans, a 12-foot Spam rocket, a Spam can conveyor suspended from the ceiling, and a Spam children's play area, according to KTTC.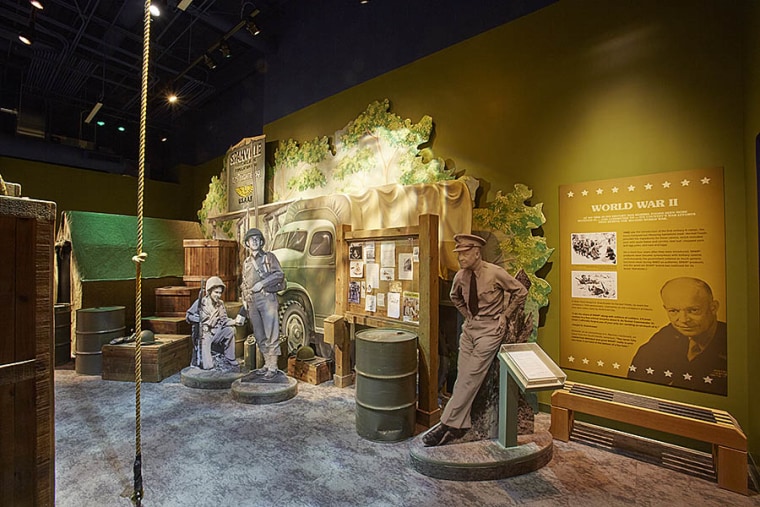 Introduced in 1937, Asian American and Pacific Islander communities have a particular fondness for Spam, in part due to the influence of the American military post-World War II, with many local adaptations including Spam musubi, Spam loco moco, Spam adobo, Spam fried rice, and budae jjigae or "army stew." According to Hormel Foods, Hawaii consumes more Spam than any other state, estimated at seven million cans per year.
RELATED: The Surfer's Sashimi: How Hawaiian Poke Conquered the Mainland
Spam also inspired the Hawaiian-language "The Spam Song," composed by Amy Ku'uleialoha Stillman and Daniel Ho, and recorded by Tia Carrere and Ho; and the annual Waikiki SPAM Jam, touted as the largest festival in Hawaii and scheduled for this coming weekend.
Follow NBC Asian America on Facebook, Twitter, Instagram, and Tumblr.