VANCOUVER, British Columbia – Like brother, like brother.
Two years ago in Chicago, at the 2017 NHL draft, Nick Suzuki was drafted in the first round by the Vegas Golden Knights, and Jason Robertson was drafted in the second round by the Dallas Stars.
At the 2019 NHL draft in Vancouver last week, Nick Suzuki's younger brother, Ryan, was drafted in the first round by the Carolina Hurricanes. Jason Robertson's younger brother, Nick, was drafted in the second round by the Toronto Maple Leafs.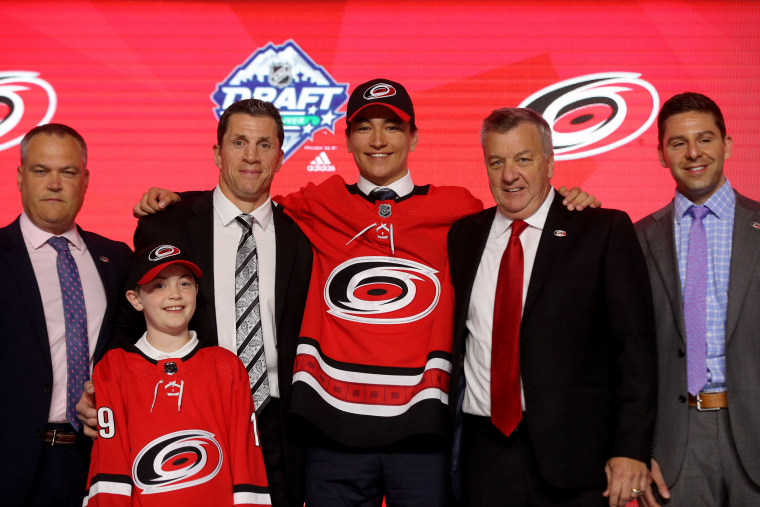 It's the third straight draft that a player of Asian descent has been selected in the first two rounds of the NHL draft. In 2017, it was the elder Suzuki and Robertson as well as Kailer Yamamoto. Last year, it was Jett Woo. And in 2019, it's another Suzuki and Robertson.
The previous record for players of Asian descent to be drafted in the first two rounds was two straight years — in 1993 and 1994, 1998 and 1999, 2004 and 2005, and 2011 and 2012.
"It's special. It's great to represent the Asian community, whether you're Filipino or Japanese or Chinese," Nick Robertson, whose mother, Mercedes, is Filipino, told NBC News. "It's great for me to set an example, along with my brother and the Suzukis. No matter who you are, you can always succeed."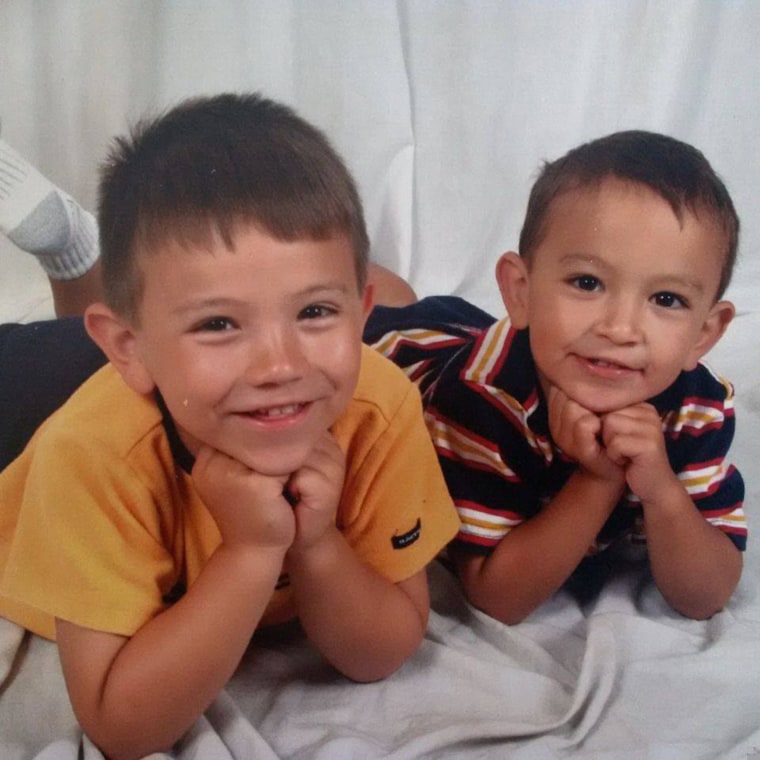 "If we could expand our culture in sports, that's a great thing to do. Maybe some inspiration for some other kids to join hockey," Ryan Suzuki said. "There's not a lot of Japanese hockey players. Just breaking the trend a bit is something special for me and my brother."
But it's not just the Suzuki and Robertson brothers who are inspirations.
Rob Suzuki, Ryan's father, was the first of his family's generation to attend university, eventually opening a dentistry in London, Ontario.
But going back, he couldn't have established his practice without his grandfather and father, who lost everything when they were incarcerated in Kaslo, British Columbia, during World War II. After the war, Rob Suzuki's grandfather started over with a construction company; his father worked in quality control at 3M; and his mother was a nurse.
"The common immigrant experience is each generation providing a stepping stone for the next," Rob Suzuki said. He also credited the hard work of his wife, Amanda, as a CPA in helping to provide their sons with the privilege of playing hockey.
"My parents were always supportive of me and my brother," Ryan Suzuki said. "They're always willing to put in extra time into helping up pursue our careers. I owe a lot to them."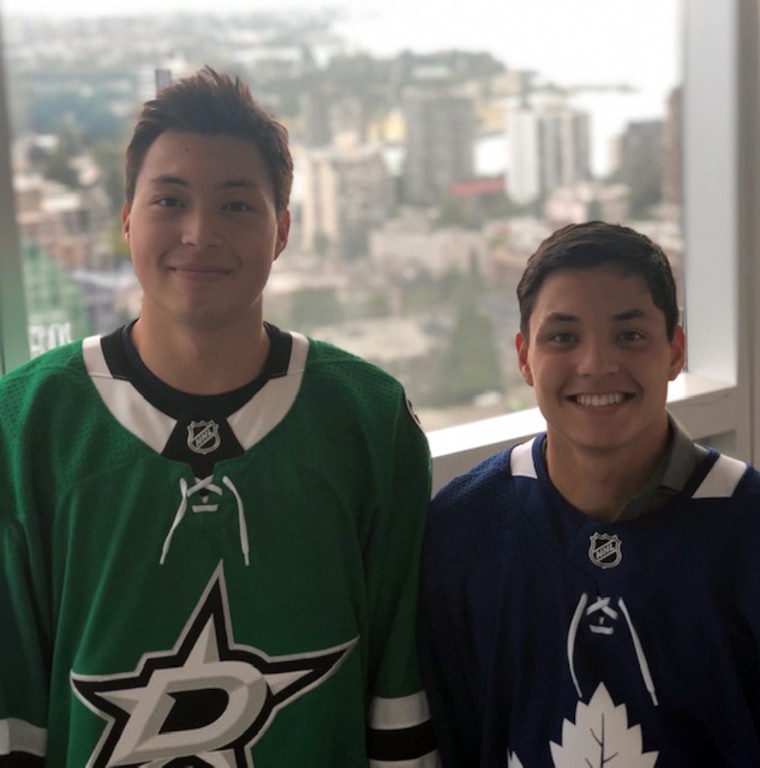 The Robertsons have dealt with their own obstacles.
Nick Robertson was born two months premature on Sept. 11, 2001, and immediately put on life support. Two shots — both to open Nick's lungs up — failed.
"It was a fairly new treatment. They didn't know what kind of reaction there would be with a third shot. It could've been fatal," Mercedes Robertson recalled. "It was a real, real long shot."
Hugh Robertson, Nick's father, authorized the third shot. It was his son's best chance to survive.
Nick not only survived, he thrived.
When Jason and Nick Robertson demonstrated a passion for hockey as boys, Mercedes and Hugh Robertson moved the family from California to Michigan to be closer to top hockey tournaments.
Hugh Robertson couldn't leave his law firm, so it was on Mercedes to lead the migration in 2010. It was a struggle for the Robertsons — for Hugh, who couldn't see his family for a month or two at a time, and for Mercedes, who became a full-time hockey mom. It wasn't unheard of for Mercedes to drive 12 hours straight to go from a tournament to a practice, she recalled.
"She's the backbone of my career," Nick Robertson said.
For Mercedes, this level of sacrifice was nothing new.
She was 3 when her family left the Philippines because of Ferdinand Marcos' authoritarian regime. In Manila, Mercedes' father was an up-and-coming attorney; in the United States, he became a cab driver. Her mother worked in data entry to help support the family of eight.
For the Robertsons and the Suzukis, a little bit of luck and more than a little hard work, generation after generation, have led two sets of brothers — so different, yet so much alike — to the doorstep of the NHL.
"When I take a step back, it kind of blows my mind," Rob Suzuki said.
Follow NBC Asian America on Facebook, Twitter, Instagram and Tumblr.