Michelle Zhuang says the idea for a new zine highlighting the young Asian-American experience came to them in a flash.
"I was waiting for Mariel [Rodriguez, a fellow artist], and I thought, 'What if we made comics featuring people who looked like us for people who looked like us?" Zhuang, a student at the Rhode Island School of Design, told NBC News. They immediately told Rodriguez about the idea as the pair walked the campus. Rodriguez was equally enthusiastic.
"It's something I wanted to do for a long time, but I just hadn't had the chance," Rodriguez said.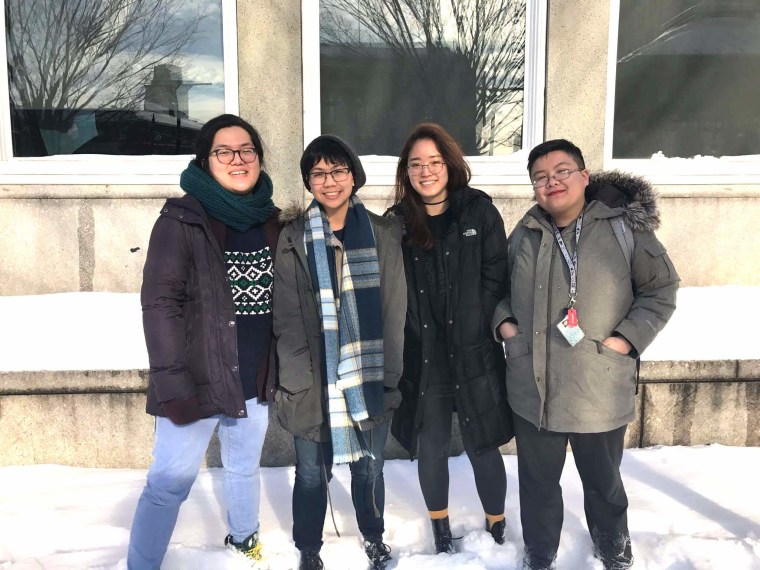 Together with fellow illustration majors Hanna Cha and Jean Wei, the group began discussing and expanding on the idea that would become "Permanent Alien," a comic anthology available in digital format now and in print soon.
Once they came up with the name "Permanent Alien," the group knew it would be an instant conversation starter. "It came about because it is the status of Asian Americans. It doesn't matter what you do or where you are from," Rodriguez said. "You're still seen as foreign."
Through sharing personal stories and illustrating the experiences of peers, the zine tackles some of the biggest problems facing Asian Americans today. "We really wanted to focus on different parts of Asian-American identity and we all had different experiences as Asian Americans," Cha, who like the rest of the group is currently a college senior, said.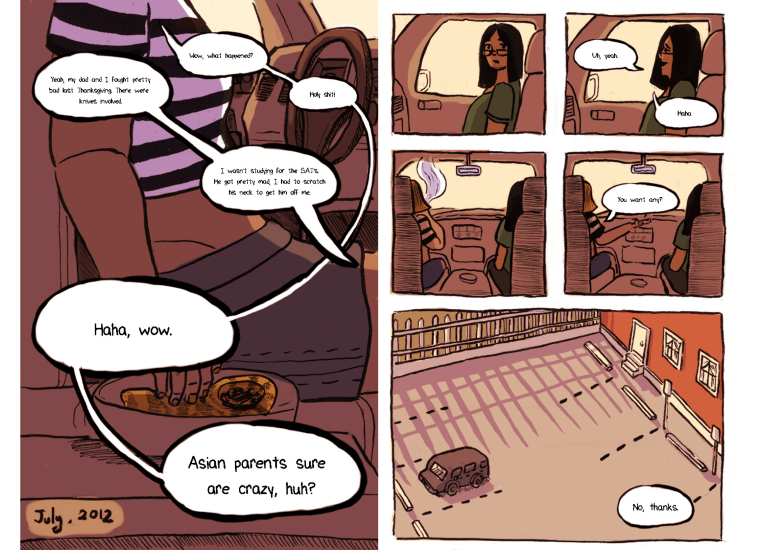 Themes covered in the comics include racism, anti-blackness in immigrant families, stigmas against mental illness, and assimilation. "I feel like mental illness and abuse are often overlooked and people say, 'Oh, that's normal,'" Zhuang said. "But it's not normal and I didn't realize that until college."
RELATED: 'The Kaur Project' Gives Sikh Women a Place to Tell Their Stories
As the quartet began talking about what the zine would look like, they decided to approach one of their professors about turning their idea into an independent study project. They then began selling their own art, and pre-orders to their fellow students at RISD's annual zine sale in order to fund production costs.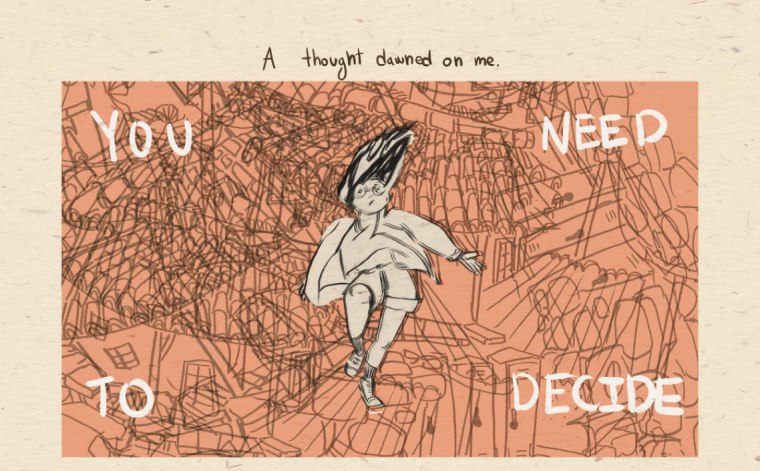 "We emphasized we weren't looking at profits," Cha said. Cha and the others readily admit that they were both surprised and pleased by the response once they put their pre-order link online. "I think we were really scared that no one would want to buy it, but it really has resonated."
"I knew there was a demand for comics like this, I didn't realize how much though."
The group said they knew that they were on to something while watching people react to Jean Wei's comic Nian Gao (or New Year's Cake) at the zine fair. The semi-autobiographical piece follows a school age girl who brings the traditional Chinese dessert to a school potluck. After watching her mother carefully prepare the cake, she is distressed and embarrassed when no one eats a slice except for her.
"People kept staring at it and shouting 'That happened to me.' 'That happened to me," Rodriguez recalled. "I knew there was a demand for comics like this. I didn't realize how much though."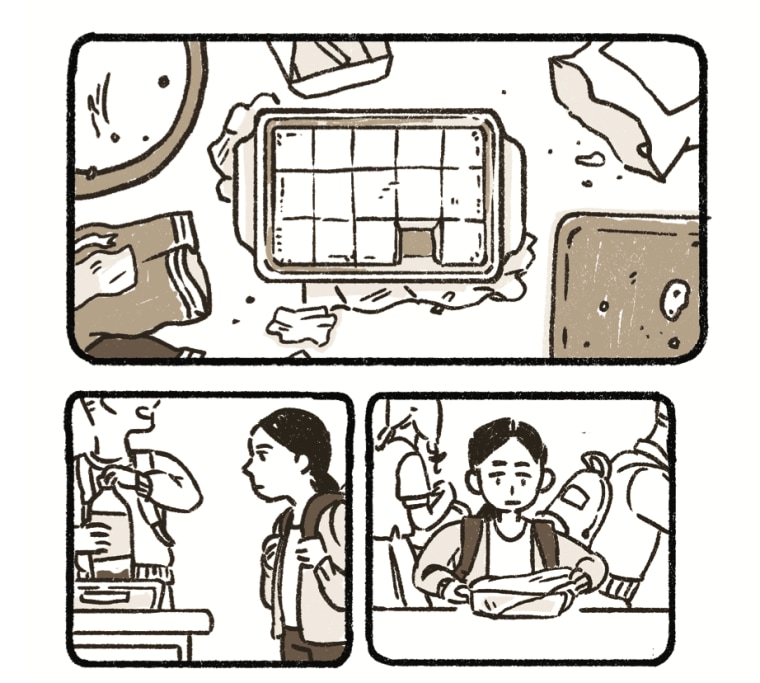 RELATED: The Pulitzer, Comics, and Essays: Asian-American Literary Achievements to Read from 2016
Anecdotes like that one speak to the larger conversation currently going on in the world of comics and publishing about the need to showcase more diverse voices. "I guess in terms of mainstream comics, for sure it's male dominated," Wei said. "But self-published comics are really where the line is pushed."
Cha adds that other aspiring artists should not be afraid to venture into the world of independent publishing.
"One thing that I learned was that getting content out there wasn't as hard as I thought it would be," she said. "I'm not intimidated anymore."
Follow NBC Asian America on Facebook, Twitter, Instagram and Tumblr.