A new challenge put forth by the White House Initiative on Asian Americans and Pacific Islanders (WHIAAPI) and AAPI Data is asking the public for solutions in the ongoing push for more data on the country's growing Asian American and Pacific Islander (AAPI) population.
Elevate: AAPI Data Challenge, which launched Wednesday, is a competition open to everyone from students to professionals with the goal of finding "novel approaches to analyzing, interpreting, and presenting data about AAPIs, particularly data that are broken out by detailed origin," according to WHIAAPI and AAPI Data.
"Data is critical for understanding the needs of the Asian American and Pacific Islander community, which is incredibly diverse and rapidly growing," Doua Thor, executive director of WHIAAPI, told NBC News. "We're excited to launch this AAPI data challenge to elevate and build upon the story of AAPIs and to inspire a new generation of researchers and content creators."
WHIAAPI and AAPI Data are accepting submissions through September 5, with rules stating that entries can range from infographics to blog posts to videos. Submissions will be judged based on a range of criteria that includes topical relevance, accessibility to general audiences, and novelty, and the winner will be invited to Washington, DC in October for a convening hosted by WHIAAPI and AAPI Data.
According to the Census Bureau, Asian Americans and Pacific Islanders are the fastest-growing racial groups in the country with an estimated 21 million Asians currently living in the U.S. That number, according to WHIAAPI and AAPI Data, is expected to double by 2060.
RELATED: Asians Remain Fastest-Growing US Group as Pacific Islanders, Mixed-Race Numbers Grow: Census
But despite the growing numbers, AAPIs continue to face challenges when it comes to accurate and complete data, according to Karthick Ramakrishnan, director of AAPI Data and associate dean of UC Riverside's School of Public Policy.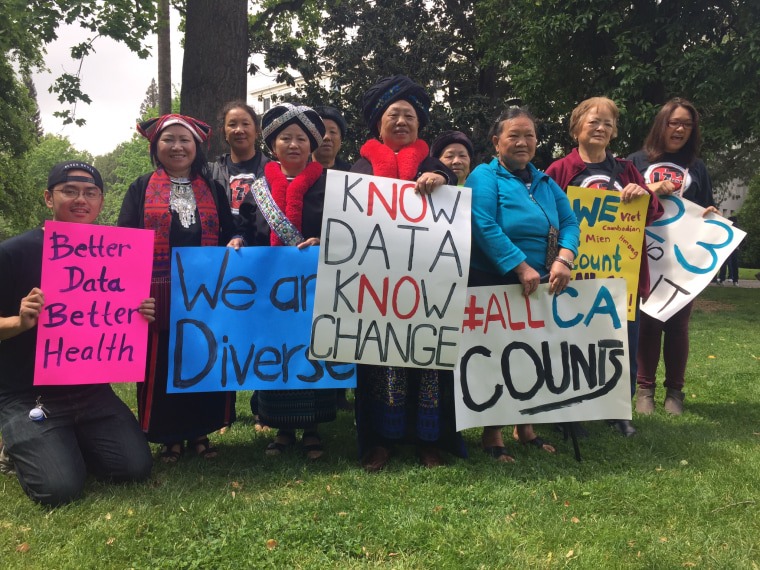 "For a long time, many Pacific Islander and Asian American communities remained invisible because of the lack of relevant data," Ramakrishnan told NBC News. "We have seen significant improvements in the last decade, and we hope to inspire people to take advantage of this new data, not just for academic research but also for news reporting, storytelling, and making better public policies."
Among the recent challenges faced over the past year have been efforts in California, where advocates have been critical of Gov. Jerry Brown after Brown vetoed a bill last October that would have created new statewide guidelines to collect disaggregated data for California's AAPI populations in an effort to address health and education disparities.
RELATED: New Data Disaggregation Initiative Announced by Dept. of Education
And although the U.S. Department of Education launched a $1 million grant program in May aimed at improving the gathering and evaluation of disaggregated data in state and local educational agencies, California, which has the largest Asian population in the U.S., announced in June it would not apply for the grant.
Follow NBC Asian America on Facebook, Twitter, Instagram, and Tumblr.