The U.S. Department of Education has launched a new $1 million Asian American and Pacific Islander (AAPI) Data Disaggregation Initiative, Secretary of Education John King announced last week.
"I am pleased to announce that we are launching a new federal grant program that will be a foundational step in identifying educational opportunity gaps and targeting support to improve the college-and career-readiness of underserved AAPI students and English learners," King said in a video posted Wednesday.
While acknowledging the diversity of the fast growing AAPI community — with 320 countries and ethnic groups and over 100 languages — and how the model minority myth may have disguised the needs of certain underserved AAPI subpopulations, King introduced the initiative as a $1 million grant program to help state educational agencies partnered with local educational agencies obtain and evaluate disaggregated data for K-12 AAPI English learners and AAPI subpopulations beyond the existing seven racial and ethnic categories.
The initiative will also help agencies develop targeted strategies to close achievement and opportunity gaps among different AAPI student subgroups.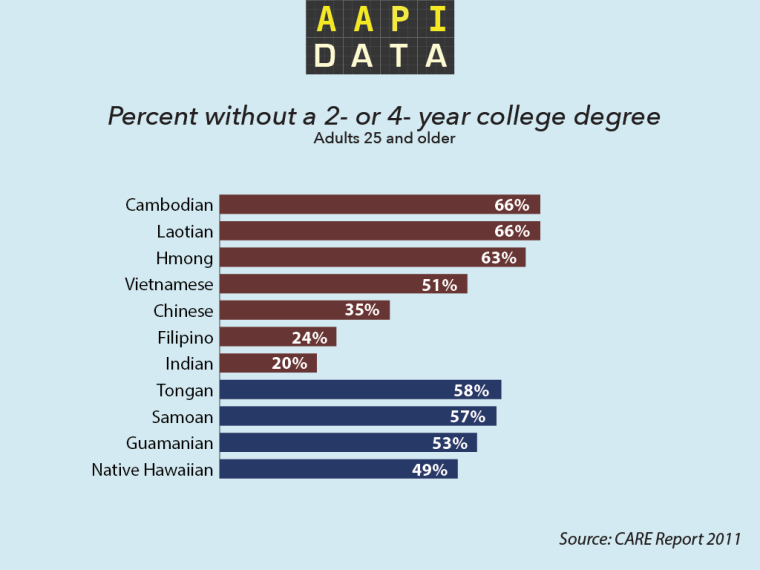 The initiative is part of larger disaggregated data collection efforts, as referenced in remarks by President Barack Obama at Wednesday night's Asian Pacific American Institute for Congressional Studies (APAICS) gala dinner.
"We know that some AAPI groups still face higher drop-out rates, obstacles to employment, even higher rates of some diseases," Obama said at the dinner. "So this is part of the reason why under my administration we are trying to improve the federal government's data collection. So we get a better picture of which communities might still need more resources and more attention to overcome some of these barriers."
Follow NBC Asian America on Facebook, Twitter, Instagram, and Tumblr.
RELATED