Eight years ago, Jeannie Mai learned that a close family friend in Vietnam had been forced to work at a brothel because of a family debt.
"It just stopped me dead in my tracks because I had no idea something like this could even exist, and when I probed more into it, I found so many more heart-wrenching facts happening all around the world," Mai, who co-hosts the daytime talk show "The Real," told NBC News.
Mai said she took care of her friend, helping her pay off the debt and connecting her with housing and resources provided by a group that aids human trafficking survivors.
Afterward, Mai decided to work to end human trafficking, speaking about it on TV and hosting events supporting anti-human trafficking organizations among other efforts.
Her latest project toward that cause is "Stopping Traffic: The Movement to End Sex Trafficking," a documentary scheduled to be released in select theaters on Sept. 29.
The film features interviews with activists, sex trafficking survivors, government officials, former traffickers, and organizations working to end modern-day "slavery" in the U.S. and internationally.
Mai signed on to executive produce and appear in the project after watching the first cut of the documentary and meeting director Sadhvi Siddhali Shree nearly two years ago.
"Siddhali really understood the global coverage of this issue that affects all of us," Mai said. "That alone made me want to partner up with her to lend whatever context, whatever expertise I had as far as being able to bring the right community together to get this film and awareness out there."
"Trafficked victims can be in the shape of a nail salon employee, a nanny, a gardener, or maybe somebody who you don't see — someone who works at a company we all support."
The documentary also highlights nine specific ways the public can intervene to help stop trafficking, Mai noted, including writing to public officials, reporting suspected trafficking, and speaking to friends about the issue.
"Every person can contribute," she said. "It's so essential to watch the film. The thing people need to know is that trafficking happens everywhere around us."
The State Department reported in 2017 that "tens of millions" of people were estimated to be victims of forced labor and sex trafficking, though exact numbers could not be determined.
Sex traffickers will usually target vulnerable people using violence, threats, and false promises, according to Dr. Bita Ghafoori, director of the Long Beach Trauma Recovery Center and professor of counseling psychology at California State University, Long Beach.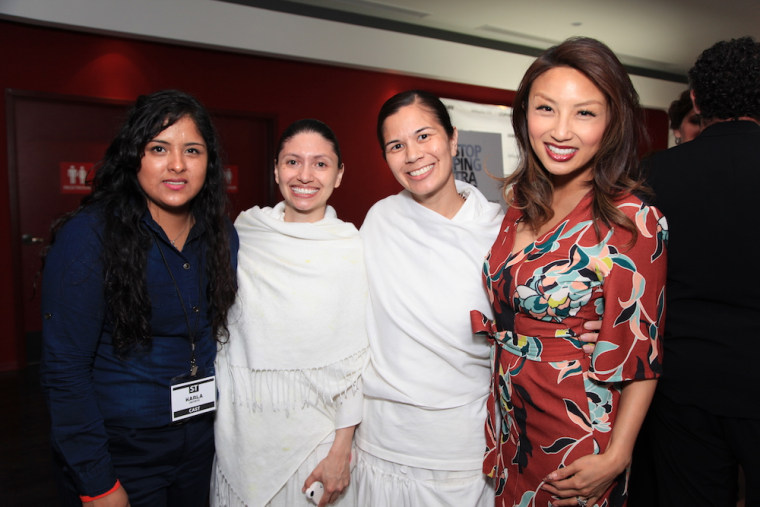 Ghafoori said that the center has worked with trauma survivors from Asian countries, including those who had been trafficked. She stressed the importance of providing culturally appropriate, trauma-sensitive care.
"It's a highly lucrative industry and sex trafficking exists within all kinds of venues and businesses: fake massage businesses, escort business, public strip clubs, hotels," Ghafoori said. "We've seen nearly 100 people who have been victims of human trafficking ranging from 12 years [old] all the way to about 60 years."
The Coalition to Abolish Slavery & Trafficking (Cast LA), an LA-based nonprofit that has worked with Mai, said that it handles approximately 350 to 400 human trafficking cases a year. Kay Buck, the group's CEO, said the organization grew out of a landmark 1995 case involving 72 Thai workers who were trafficked and forced to work at a garment sweatshop in Southern California.
"A lot of people still believe that this only happens in developing countries and it's important for the general public to understand it's a very common problem right here in our neighborhoods in Los Angeles," Buck said.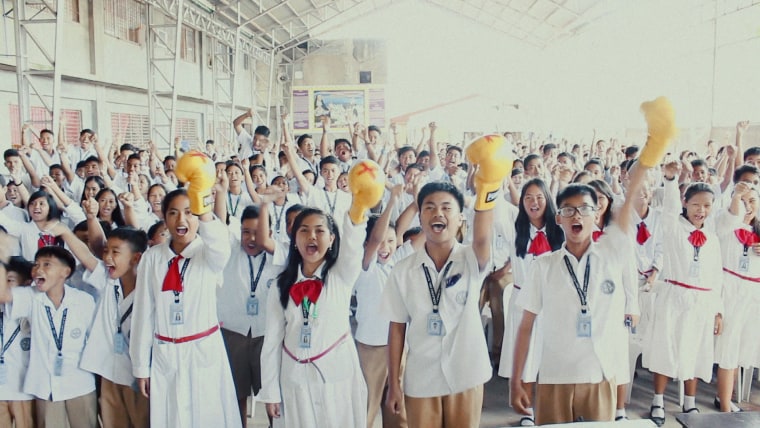 Chancee Martorell, executive director of the nonprofit Thai Community Development Center (Thai CDC) in Los Angeles and one of the early founders of Cast LA, helped migrate workers from the makeshift garment factory while working with government agencies to free those who had been trafficked.
"That case was just unfortunately and sadly the tip of the iceberg because after that case, we worked on half a dozen cases and some of these cases also were precedent setting and known as the largest human trafficking case," Martorell said.
More than two decades after the 1995 case, trafficking remains a major issue, Martorell noted. Currently, Thai CDC is working on a case that U.S. authorities have investigated for six years, she said.
According to an indictment unsealed in May acquired by the Associated Press, hundreds of women from Thailand were trafficked to the U.S. and forced to be "modern day sex slaves."
Authorities have said that the case is one of the largest sex-trafficking cases ever. Thai CDC is working with survivors to come forward and report abuses and tell their stories, Martorell said.
One thing Mai wants viewers to take away from "Stopping Traffic," is that trafficking happens everywhere and that viewers can make a difference and need to be vigilant.
"Trafficked victims can be in the shape of a nail salon employee, a nanny, a gardener, or maybe somebody who you don't see — someone who works at a company we all support," Mai said. "If you're not part of the solution, then you're part of the problem."
Follow NBC Asian America on Facebook, Twitter, Instagram and Tumblr.