Asian Americans have a more than 150-year history in the United States, but it's been a long fight for them to make their voices heard.
For decades, the community's contributions to the country have been omitted in textbooks, and its lived experiences have not been reflected in mainstream media.
"Asian American stories were never really respected," Renee Tajima-Peña, a filmmaker and professor of Asian American studies at the University of California, Los Angeles, told NBC Asian America. "It's always been a fight."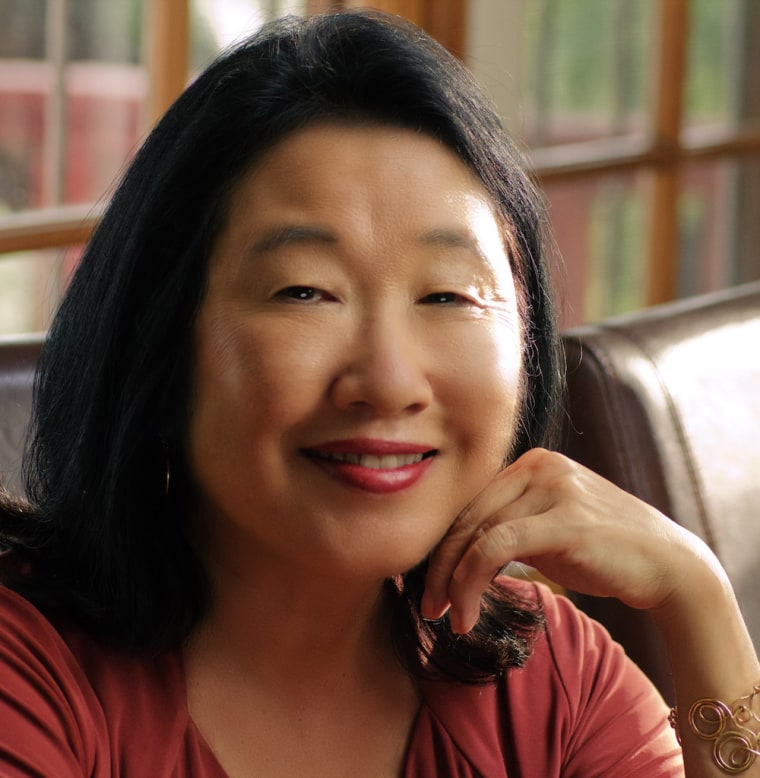 The constant push to elevate these stories, however, has seen successes in the past few decades. In 1980, the establishment of the Center for Asian American Media, a nonprofit dedicated to presenting diverse Asian American experiences, was a pivotal point, she noted. And in recent years, there has been a substantial rise of stories about those experiences.
Now, as the nation recognizes Asian Pacific American Heritage Month, a new five-part docuseries is taking a broad dive into the group's contributions to the U.S.
"Asian Americans," created by PBS and WETA, a local public broadcasting station serving Washington, D.C., Virginia and Maryland, highlights the community's role in shaping American history and identity. It airs Monday and Tuesday at 8 p.m. ET/7 p.m. CT on PBS. The series was funded in part by the Wallace H. Coulter Foundation, which also provides grant money to NBC Asian America.
Tajima-Peña, the producer and showrunner of the series, said she was previously involved in three unsuccessful attempts over the past 30 years to put out similar projects that would unpack the community's history and contributions to America.
"I think Asian Americans have been seen as the outsiders, sort of tangential to American culture, to American history," she said. "Now, though, oh, it's amazing. I mean just in the past few years you have "Master of None," "Fresh Off the Boat," "Crazy Rich Asians," "The Farewell." I don't think it's a blip. I think we've turned a corner. But it has really come with a fight."
"Asian Americans" is the first series about the community to air on commercial television, she noted. It also comes after PBS' previous series on other communities, including Italian Americans and Latino Americans.
The docuseries, narrated by actors grant , condenses more than a century-and-a-half's worth of pan Asian American history into five hours. It was a difficult task, Tajima-Peña said, and producers knew it would be impossible to include everything. To determine what to highlight, they examined tipping points in American history – such as World War II – and analyzed the issues Asian Americans were grappling with during various time periods in each episode.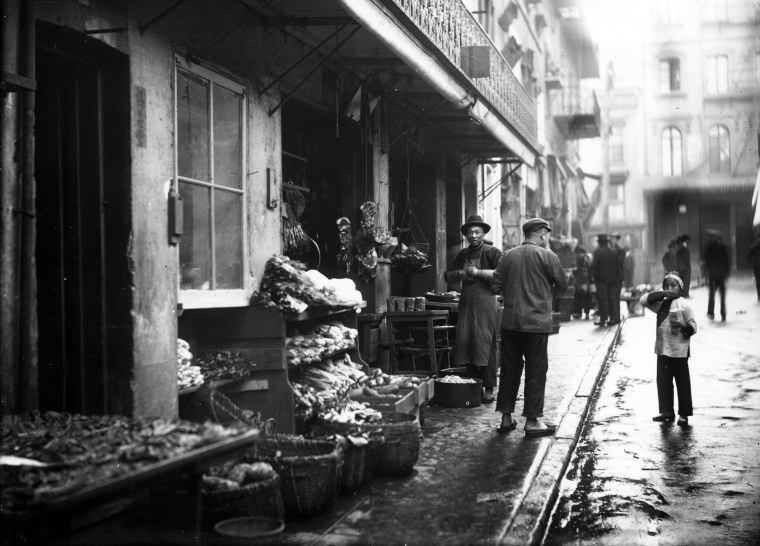 The episodes unfold in chronological order and detail key moments including the Chinese Exclusion Act, the incarceration of Japanese Americans during World War II, the role of Filipinos in the farmworker movement, the story of Vincent Chin and the Los Angeles riots.
The series also highlights specific individuals, such as Buddy Uno, a Japanese American whose story is a focal point in an episode about loyalty during World War II, and Bhagat Singh Thind, an Indian Sikh man who fought for U.S. citizenship in a Supreme Court case.
Asian Americans in entertainment are another group featured in the series, including Anna May Wong, the first Asian American female movie star who gained widespread attention in 1924 for her role in "The Thief of Bagdad" and Philip Ahn, who became the first Asian American film actor to receive a star on the Hollywood Walk of Fame.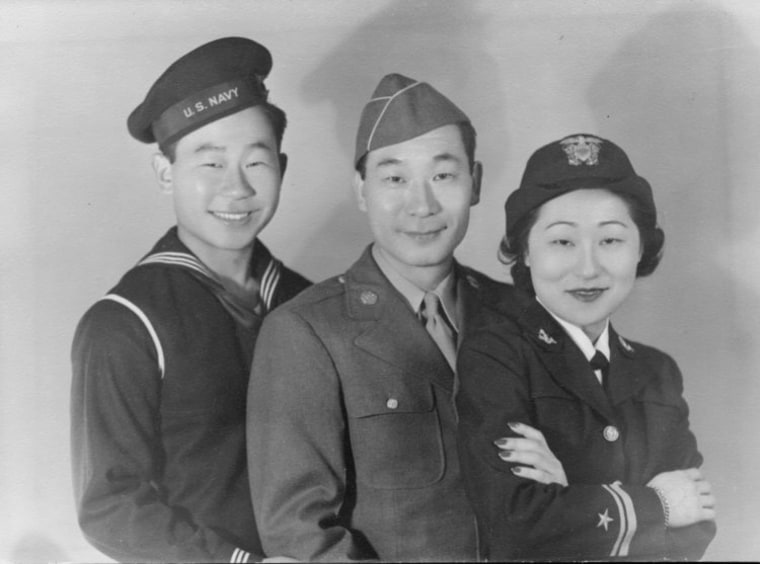 Businessman Jerry Yang, who co-founded Yahoo; Pulitzer Prize winner Viet Thanh Nguyen; actor Randall Park; and Tereza Lee, the "original Dreamer" who inspired Sen. Richard Durbin, D-Ill., to introduce the Development, Relief and Education for Alien Minors, or DREAM, Act with Sen. Orrin Hatch, R-Utah., in 2001 to put undocumented immigrant children on a pathway to U.S. citizenship, are among dozens of others who appear in the docuseries.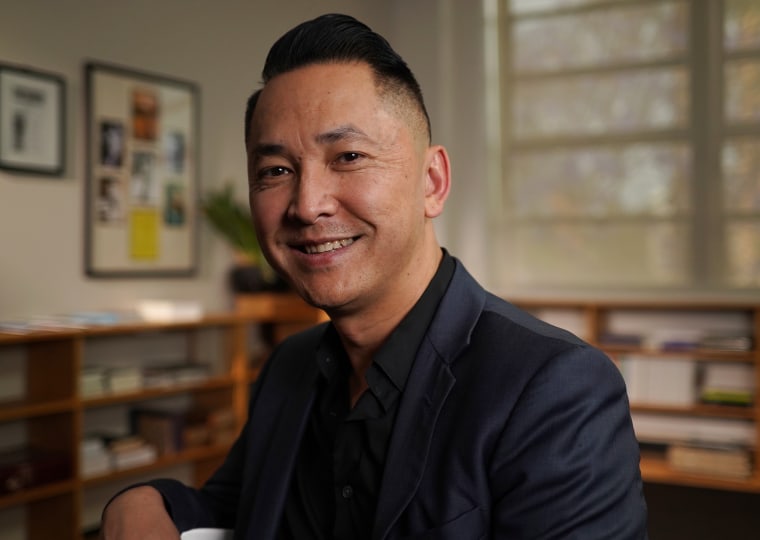 Grace Lee, who directed and produced two episodes, described "Asian Americans" as a "landmark" series that explores American history through an Asian American lens. She noted that it offers an intersectional perspective that looks beyond the community itself, and examines how it interacts and intersects with greater American society.
Lee added that she believes all people, regardless of their familiarity with Asian American history, will learn something new from the series.
"I've made a lot of films about Asian Americans," she said. "I thought I knew this history, but so much of it has surprised me."
As the community continues to shape and make history, storytelling remains a crucial component, some individuals involved in the project said.
Comedian Hari Kondabolu, who talked about his experience as an Indian American after the terror attacks of Sept. 11, 2001, in an episode about Asian Americans' fight for equality, said it's something he's doing through his stand-up comedy, which largely centers around social and political issues, and identity.
"If you're truthful about your point of view and who you are, and you're honest and blunt, the audience is hearing things they've never heard before," he said. "They're hearing about experiences they've never had before, and that puts me in a really fortunate position because that means that if there's ignorance that comes into the room, they leave less ignorant."
Tajima-Peña and Lee said they hope the series will encourage others to continue telling Asian American stories by building on those that were mentioned and by telling the ones that were left out.
"It's almost like a buffet pupu platter of stories, and someone can really go deep into some of these characters that we've touched upon," Lee said. "And I think that we have the talent to do that."
Follow NBC Asian America on Facebook, Twitter and Instagram.