A new Filipina Barbie doll, Mutya Barbie - recalling the glamour of old-school Filipino beauty pageants - has been released by Mattel as part of the brand's Global Glamour Collection. The debut Barbie doll of designer Carlyle Nuera, Mutya Barbie was inspired by both his culture and his own family.
"The name 'Mutya' means pearl or beauty or muse; it's a girl's name; and it is also used in the titles of beauty pageants in the Philippines," said Nuera. "My mother, Ruby, was Miss Tacloban in 1976."
Nuera, who has dreamed of designing for the Barbie Collection since childhood, looked to Filipino culture and fashion for inspiration. He chose the Kira sculpt for the face, which is a favorite of Barbie collectors that has not been used for almost fifteen years. The doll was then dressed in an organza terno with the classic big butterfly sleeves.
"The print on the organza terno references textiles of the different tribes in the Philippines as well as the sun icon from the flag," said Nuera. "The embroidery on the hem is inspired by the Philippines national flower, the sampaguita. The details of Mutya Barbie's jewelry refer back to tambourine jewelry as well."
This is not Mattel's first Filipina Barbie. In the 1990s, Mattel partnered with Richwell Trading Co. to produce Barbie dolls dressed in traditional costumes specifically for the Philippine market, and in 2012, Philippines Barbie was released as part of the Dolls of the World Series.
Mutya Barbie has a limited release of only 4,400 dolls.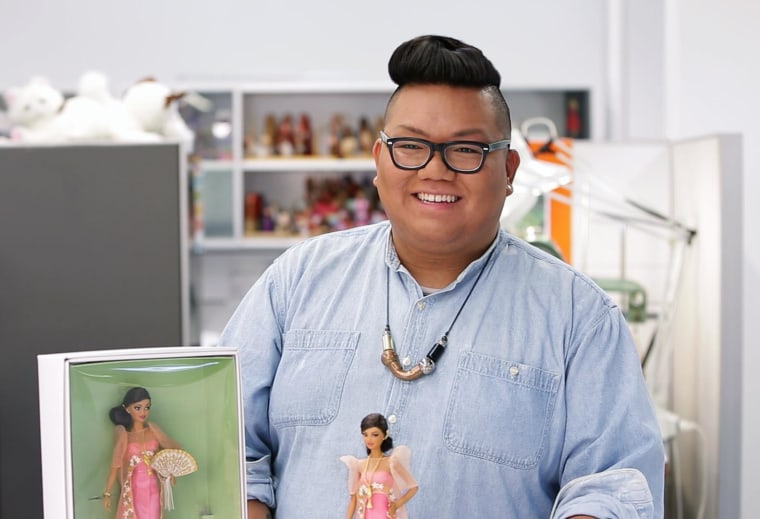 IN-DEPTH
SOCIAL