The life of civil rights activist and actor George Takei will be featured in an exhibition at the Japanese American National Museum (JANM) next year.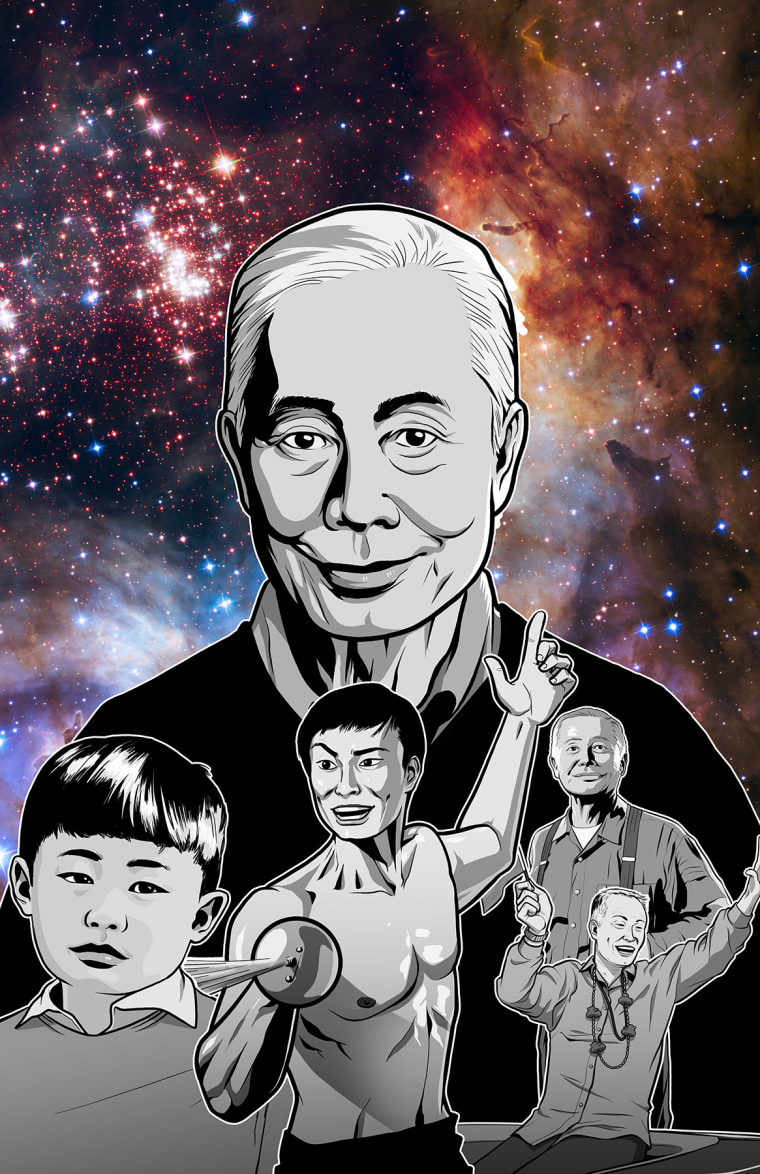 The exhibition, called "New Frontiers: The Many Worlds of George Takei," is scheduled to run from March 12 to Aug. 20, 2017, and is curated by journalist and author Jeff Yang. It covers eight decades of Takei's life through items he donated to the museum.
"[It's] an extraordinary life that placed him at the center of some of the most critical changes in American society and history, from the injustice of the Japanese American incarceration during World War II through the fight for marriage equality, the struggle to overcome Hollywood stereotypes, the push to own our creative voice and the transformative rise of social media," Yang told NBC News in an email. "In many of these circumstances he wasn't just a witness but a prime mover."
Takei and his husband Brad had donated more than 100 boxes of material to JANM, and Yang said it has taken an extended amount of time just to sort through everything.
"The process of curation has been exhausting because of the sheer volume of items we have available!" he said.
Among items that will be on display include a number of never-before-seen personal items, including early images of Asian Americans in Hollywood; Takei family memorabilia from Japanese-American internment camps; behind-the-scenes artifacts and personal notes from some of his work, including "Star Trek," and the Broadway musical "Allegiance;" and mementos from the Takeis' wedding and life together.
"We are also doing our best to make the exhibition richly interactive and contextual; there's a ton to learn from it even if you're not a Star Trek fan!" Yang said.
While "New Frontiers" is primarily about Takei's life, it will also cover the United States' changing cultural identity, political outlook, media landscape, and social customs.
"People should visit to get a unique lens on the last 80 years of American history and to learn, especially now, how our rights and have been won and protected through the years and why it's critical to remember how we've fought for them," Yang said.
RELATED: George Takei Inducted Into California Hall of Fame
Takei has previously donated individual items to the museum, but the contribution of his collection makes it JANM's largest about any single individual, according to the museum.
"It is an honor and a privilege for the Japanese American National Museum to be the repository of the George Takei Collection," Ann Burroughs, the museum's interim president and CEO, said in a statement in September.
Follow NBC Asian America on Facebook, Twitter, Instagram, and Tumblr.