When Ramzan Virani was a child in Karachi, Pakistan, he was a bookworm, using all of his spare time to read, he said. But when he reached the 10th grade, he stopped his education to enter the manufacturing industry so he could help support his family.
It's because of this experience that Virani — who immigrated to Georgia with his family in 2001 and is now in his late 40s — founded the South Asian Public Library (SAPL) in Norcross, Georgia, which opened on Sept. 12, 2016, in an effort to give something that he didn't have to his community.
"I started this library because I'm missing a lot of studies in my life," Virani told NBC News. "Anything I'm missing in my life, I'm trying to cover just for the community so they can get all the kinds of benefit."
RELATED: One Woman's Quest to Record the History of the 1947 Partition of India and Pakistan
The opening of the library, one of the first major inclusive efforts to offer a variety of South Asian language books, has been a three-year journey for Virani — the project's founder — and advocates who have pushed for its creation in Gwinnett County, a majority-minority county that, according to the U.S. Census, saw its Indian-American population grow 83 percent between 2000 and 2010.
The library, under the nonprofit Guiding Force of Atlanta, will offer free computer classes for seniors, yoga classes, and language classes in Hindu, Urdu, and Gujarati, according to Virani. He hopes that in the future, the library will expand and provide free health clinics and community events and activities for all ages.
The 7,000 square foot space currently holds a collection of more than 1,000 books in 17 different languages, including Gujarati, Urdu, Hindi, Bangla, and Telugu, Virani said, with hopes that the collection will grow to include 20,000 books as Virani continues to partner with local residents and community organizations.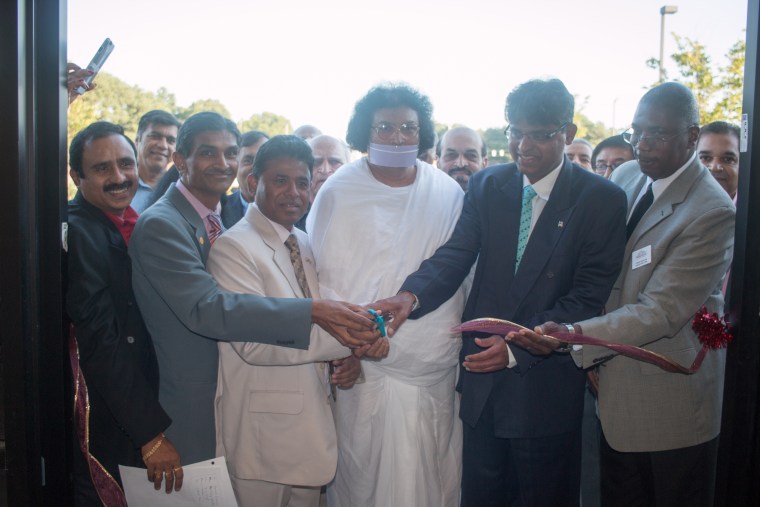 While the libraries' collection initially included only a few language books in Hindi, Punjabi, and Urdu, it quickly expanded to incorporate more languages as communities began to inquire about its offerings, Virani said.
The SAPL is possibly the first library in the nation and the state to carry specific South Asian language-based collections all under one roof, Virani said, though he acknowledges the presence of large university collections and cultural centers with similar collections.
"We are talking about dozens of countries together under one roof and 18 to 20 languages in one roof, so that's why we believe it is the first [South Asian public library] in the whole nation," Virani said.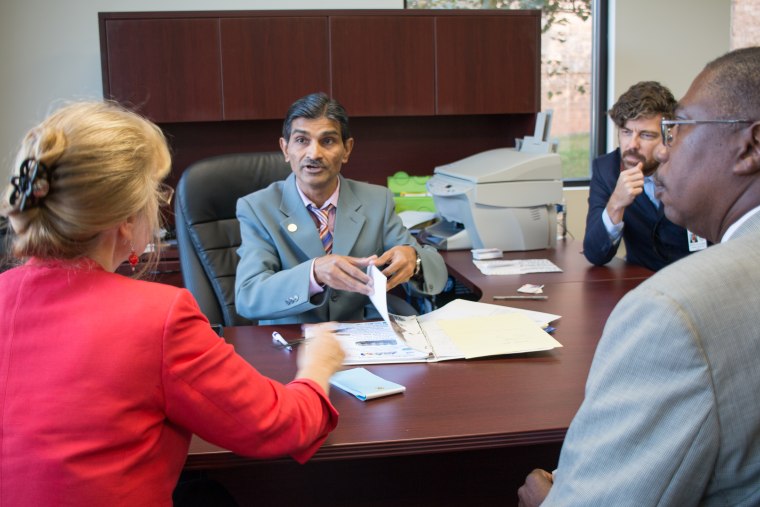 Adnan Malik, curator and cataloger for the South Asia Collection at University of California, Berkeley, said he views the SAPL as a powerful community project and a continuation of efforts post-1965 Immigration and Nationality Act, when the South Asian community slowly started establishing itself through community centers, places of worship, and the creation of cultural organizations.
"[…] In the larger American context, this perhaps is part of the immigrant experience," Mailk told NBC News. "Maybe the South Asian community is just starting out."
"I started this library because I'm missing a lot of studies in my life. Anything I'm missing in my life, I'm trying to cover just for the community so they can get all the kinds of benefit."
While there have been similar language book donation collection efforts in the past, SAPL is the first large, unified effort of its kind in the South Asian community, according to Aparna Bhattacharyya, executive director of Raksha, Inc., a nonprofit organization that addresses social issues within the South Asian community.
Growing up, Bhattacharyya recalls the difficulty in navigating South Asian resources at a traditional public library, particularly historic or religious texts or folktales.
"It was really unusual to get books that represented our community — our stories. Just having a place where we can access resources from our community and culture is important," Bhattacharyya told NBC News.
Bhattacharyya added that it is not always easy to navigate specific language books that are easily found internationally, but not often in local libraries.
"Those are not as easy to find unless people can go back home. And not everyone can go back home and get those books. [The SAPL] is a great way to stay connected to culture and for kids to learn more about their community," she added.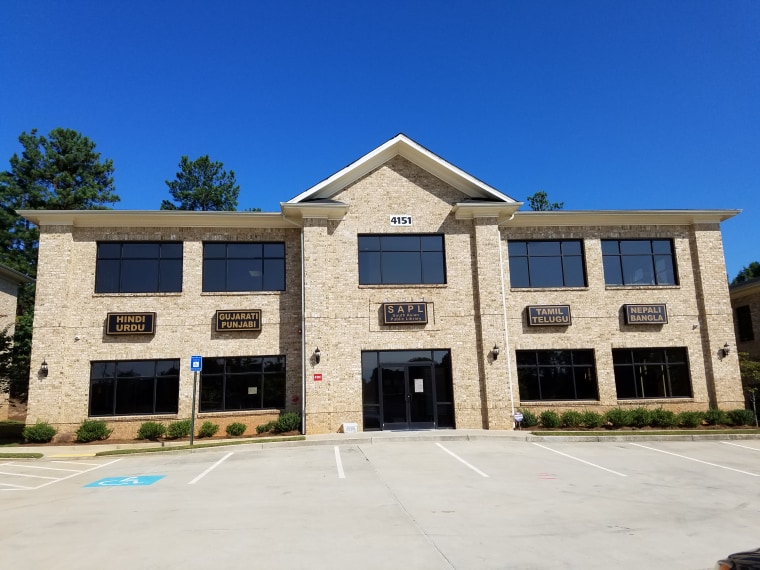 Bhattacharyya cites similar literary community efforts like the Seba Bangla Library founded in 2003 by Mohammed Harun Roshid in Atlanta, Georgia. The collection has since grown to include over 3,300 Bangla books and CDs, Roshid told NBC News. The collection is largely from Bangladesh and West Bengal, and 10 percent of the books have been donated from local members, according to Roshid, who initially launched the library because he said he found it difficult to find one place where he could go and buy Bangla books.
"Having Bengali books is kind of hard to have. We don't have any library where you can go and buy books so I decided having one place to have lots of books where people can access," Roshid said.
"Those are not as easy to find unless people can go back home. And not everyone can go back home and get those books."
Places like SAPL are important because the South Asian community hasn't always had its stories and histories included in traditional libraries or large-scaled archives, according to Samip Mallick, co-founder and executive director of the South Asian American Digital Archive.
Mallick notes a similar thread that exists when he first launched SAADA in 2008 after noticing that the South Asian experience wasn't being systematically preserved by any major archives or heritage institutions.
"What really struck me in some ways is how it is a similar impetus to SAADA: Recognizing that the South Asian community has a rich and diverse history and that hasn't necessarily always been reflected in libraries and museums," Mallick said.
Follow NBC Asian America on Facebook, Twitter, Instagram, and Tumblr.