After a Hawaii Supreme Court ruling last December invalidated the construction permit for the $1.4 billion Thirty Meter Telescope (TMT) expected to be built on top of Mauna Kea on the island of Hawaii, the process has restarted. Last Friday in Hilo, Hawaii, the Board of Land and Natural Resources (BLNR) began a new contested case hearing for challenges to the telescope's construction.
RELATED: Hawaiians Fight Mega-Telescope Construction on Sacred Ground
"Despite the difficult day, the MKHUI [Mauna Kea Hui Petitioners] is honored to join the other protectors who have joined the hearing in a collective legal stand for Mauna Kea, and we continue to remain strong in the spirit of Aloha," Kealoha Pisciotta, president of the Mauna Kea Anaina Hou preservationist group, told NBC News.
For this contested case hearing, which was attended by activists, astronomers, and the local business community, the BLNR hearings officer, Riki May Amano, allowed 18 additional parties to join the original six petitioners, according to Hawaii Tribune-Herald. However, doubts about the process remain.
RELATED: Hawaii Supreme Court Voids Telescope Construction Permit
"The Mauna Kea Hui Petitioners filed motions to: 1) strike the Conservation District Use Permit Application, and 2) to disqualify the attorneys who are advising the hearing officer," Richard Naiwieha Wurdeman, attorney for the original six petitioners against the telescope, told NBC News. "These attorneys took an adversarial role previously against the Hui during the first appeal and it is another challenge on what the Mauna Kea Hui Petitioners contend to be a lack of fairness and impartiality in the process once again."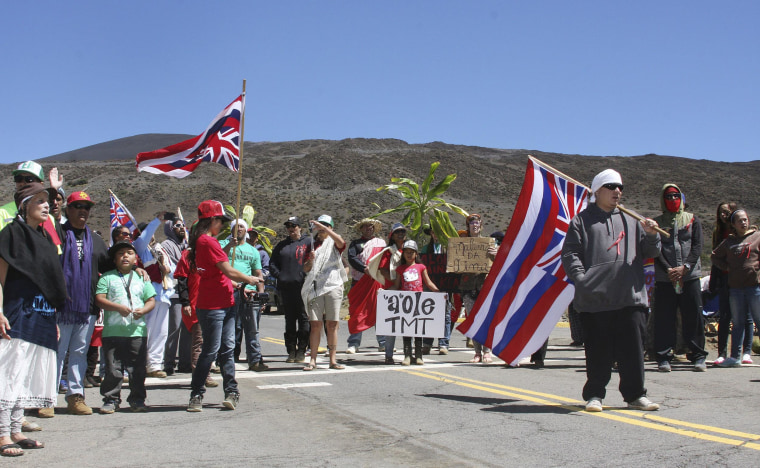 If built, the Thirty Meter Telescope will be one of the largest and most powerful telescopes in the world, over 30 meters in diameter, 18 stories high, with ten times the power of the Hubble Space Telescope.
However, some Native Hawaiians and environmentalists oppose construction of the telescope because Mauna Kea is considered sacred, with ancient grave sites, and because the environment is fragile, home to rare and endangered species. It is also protected as a Conservation District. Protests in 2015 halted construction of the telescope until the Hawaii Supreme Court had a chance to rule.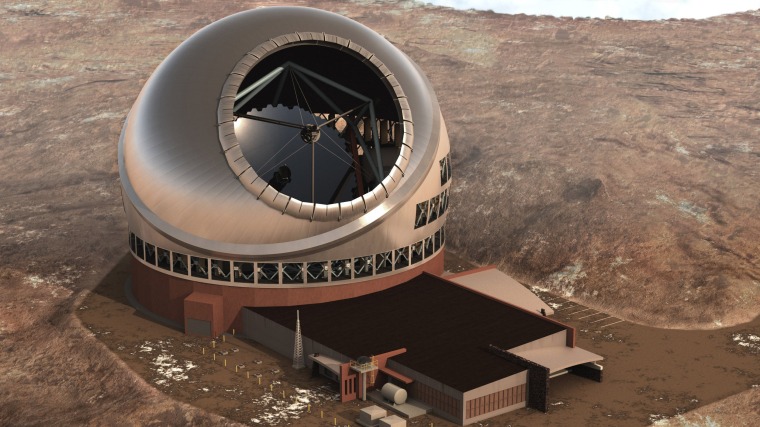 "Other motions brought by other Mauna Kea protectors were time and time again denied by the hearing officer today and many of these parties expressed much frustration with the rulings," Wurdeman said. "One way or another, this case will surely end up ultimately in the Hawaii Supreme Court once again."
The next BLNR is scheduled to take place Aug. 12.
Follow NBC Asian America on Facebook, Twitter, Instagram, and Tumblr.