New lawyers for a Wisconsin teenager convicted as an adult in a death of another teen are asking for a new trial, arguing that the teen's first lawyer was ineffective.
The legal team for Dylan Yang, who was convicted of first-degree reckless homicide in the death of 13-year-old Isaiah Powell, filed a motion last Thursday for post-conviction relief to see if Yang's original attorney, Jay Kronenwetter, did all that he should have to represent Yang, according to attorney Harry Hertel.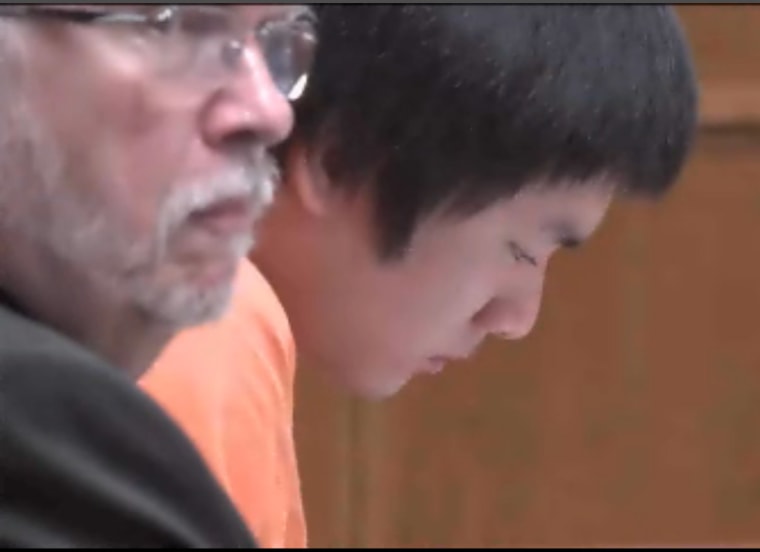 "Our belief is that — although Mr. Kronenwetter had a very good reputation, and I know he cares very much for Dylan, and he was quite tearful at sentencing — we have found things that show that the outcome of the trial should not have had that result if it had been fully litigated," Hertel told NBC News.
RELATED: Dylan Yang, Teen Convicted of Homicide, Sentenced to 13 Years Confinement
Hertel hopes that the motion will ultimately result in Yang's case being retried in juvenile court instead of adult court. If the motion is not granted, Yang can still appeal, Hertel added.
The Marathon County District Attorney's office, which prosecuted the case, did not return multiple calls Tuesday and Wednesday from NBC News.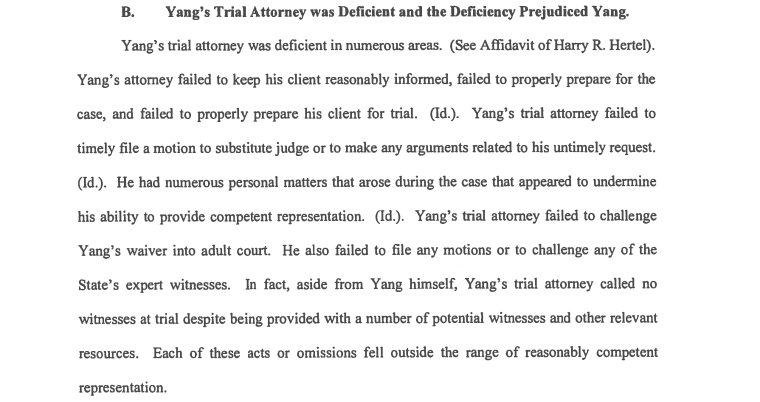 In February 2015, 13-year-old Isaiah Powell had reportedly gone to Yang's house with several friends and a BB gun following a Facebook argument, according to NBC affiliate WJFW. Yang, who was then 15 years old, reportedly stabbed Powell twice with a kitchen knife, claiming he was defending himself and a friend. Powell died after being taken to a local hospital. Yang was tried as an adult and found guilty of first-degree reckless homicide. In October, Yang was sentenced to 13 years of confinement and 17 years of extended supervision.
Court documents filed by Yang's new attorneys argue that Kronenwetter made many errors including failing to keep Yang informed, failing to prepare Yang for trial, and failing to challenge Yang's move to adult court.
NBC News has reached out to Kronenwetter for comment. In May, he told the Wausau Daily Herald that he hoped that Yang would get a new trial.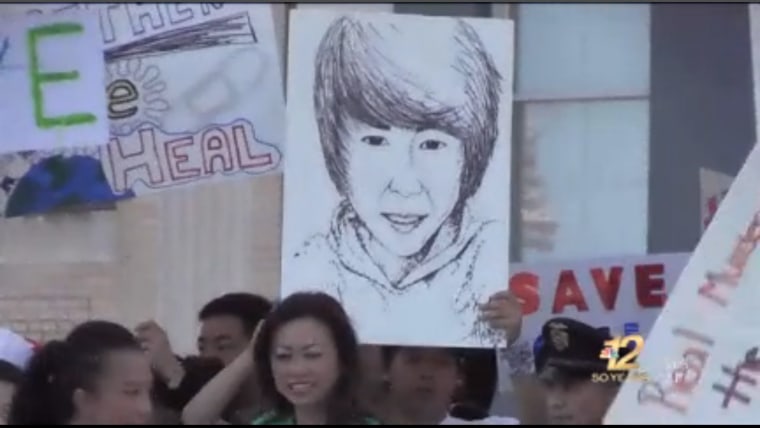 Yang's case has attracted attention in Hmong-American and Asian-American communities. Hundreds of people from Wisconsin and Minnesota participated in a "Save our Children community peace march" in May. Some concerns expressed to WJFW during the march included that Yang was tried as an adult, Yang's bail was set at $1 million dollars, and the lack of diversity on the jury.
"While some believe that Dylan should have never been charged as an adult to begin with, many in our community believe that a new trial will allow the jury to hear new evidence that was never presented in court," Hmong-American community activist Tou Ger Bennett Xiong told NBC News. "It will allow a chance for a new, competent and confident attorney who will represent him in good faith."
Follow NBC Asian America on Facebook, Twitter, Instagram and Tumblr.