In San Francisco, home to the United States' oldest Chinatown, it's still possible to get a literal taste of the city's Chinese-American history: the 90-year-old Eastern Bakery, often described as the oldest Chinese bakery in town, still serves its classic mooncakes, pastries, and cakes from the heart of the neighborhood; at Hon's Won Ton House, a no-frills casual noodle and rice plate restaurant open since the 1970s, its yellow laminate tabletops and long diner counter are not a retro gimmick, but actually part of the original decor.
Those slices of the neighborhood's history are the focus of "Eat Chinatown," a new photography exhibit in San Francisco's Chinatown on display through April 9.
"It's food and restaurants from another era," photographer Andria Lo told NBC. Lo, along with writer Valerie Luu, put together the exhibit in partnership with the Chinatown Community Development Center, an organizing and community advocacy group in the city as an "homage to this layered, rich history."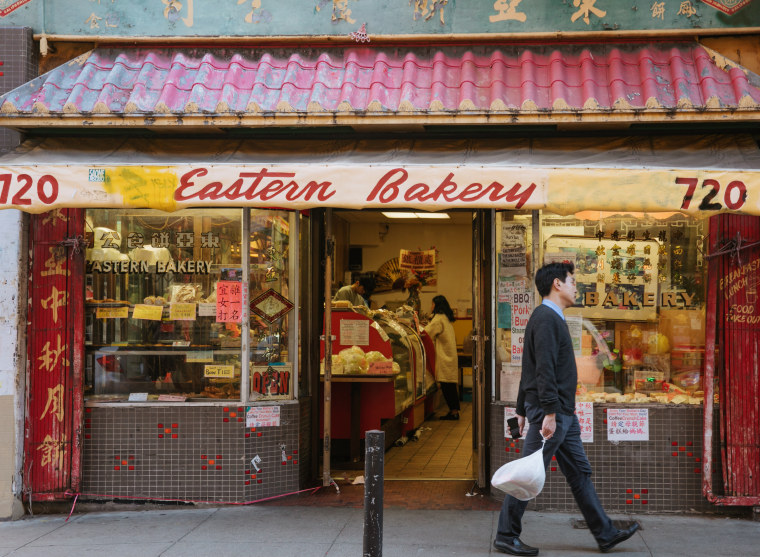 Together with CCDC, Lo and Luu decided to focus on a handful of restaurants and bakeries with long San Francisco histories. And while the locations are not considered to be particularly "flashy" destinations, after decades of serving Chinatown residents, these restaurants have become something even more special: anchors in their community.
RELATED: Second Generation Sparks Nom Wah Tea Parlor's Revival
At New Lun Ting, owner Frances Mah changes the side soup daily, but told Lo that she sets aside a pint of borscht for a longtime customer so he can enjoy it even when it's not in the day's rotation.
At Capital Restaurant, a local favorite famous for its extra crispy deep fried chicken wings, owner Samantha Lo told photographer Andria Lo and writer Luu about some of her regulars who've developed familial relationships with the restaurant. "There's a group of 10 people who every week go fishing in the bay and bring her their catch of the day and trust her to cook up something with it and do a family-style meal," Andria Lo said. "[Capital] is like an extension of their dining room."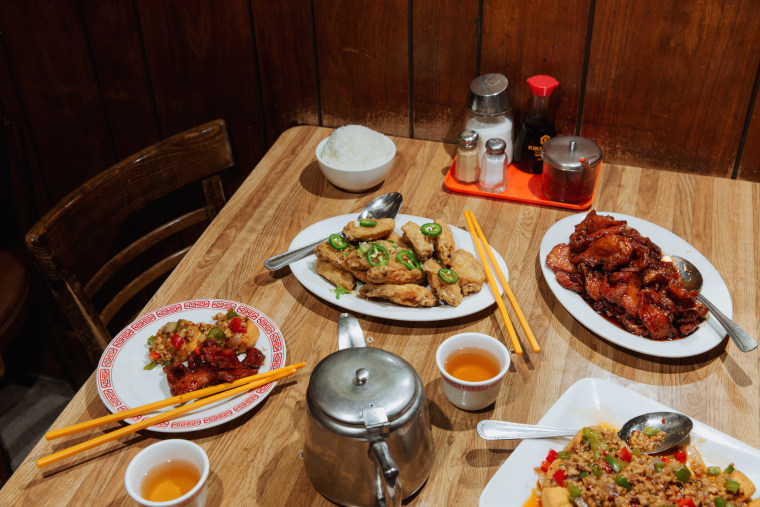 These restaurants harken back to another era of Chinatown, one that CCDC executive director Norman Fong is eager to preserve – or, at the very least, share with people before it's gone.
"What people don't understand is that Chinatown was a bachelor society," Fong told NBC News, referencing the 1882 Chinese Exclusion Act – the nation's first immigration law to bar a group of people based explicitly on their race, which determined the makeup of the city's Chinatown.
Fong noted that the Chinese population was comprised largely of men who came over as laborers and who were forced to leave behind their wives and families. Restaurants, he said, catered to those single men who were more likely to come alone than gather with a multigenerational group of family at a round banquet-style table.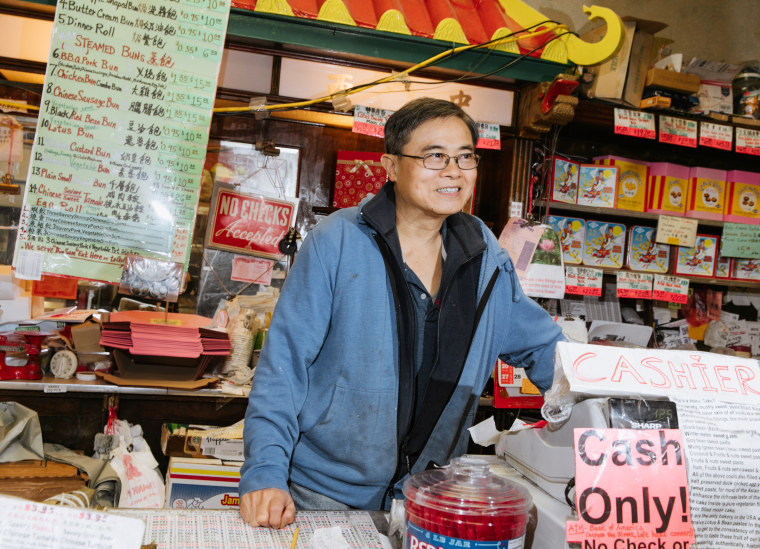 For Fong, it's New Lun Ting's famous roast pork that brings back memories of food he still can enjoy today. "Their roast pork melts in your mouth," he said. "It might cost a fortune somewhere else but it's really good old Chinatown food. And it's been the exact same since I was a kid, and no one knows the secret to their gravy."
He said he used to pay a quarter for the plate when he was younger, and it still isn't more than $8 for a plate today.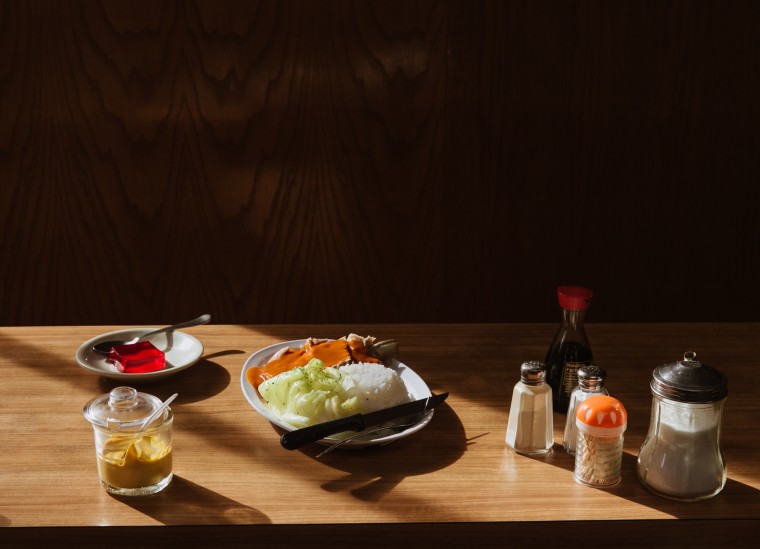 Along with their homey menus, many old-time San Francisco Chinatown restaurants featured in "Eat Chinatown" also maintain their diner-like settings. It's that look and feel that photographer Andria Lo says helped bring another dimension to the exhibit.
"With many San Francisco restaurants, you go in and you know their story, the chef's story and their pedigree and concept," Lo said, referring to newer and younger attractions in town. "But with these restaurants, we don't have that back story."
It should surprise no one: New Lun Ting, for instance, does not operate an Instagram account, but its food, history, and longevity are just as worth sharing.
Follow NBC Asian America on Facebook, Twitter, Instagram and Tumblr.