The sentencing date for 16-year-old Hmong American Dylan Yang has been rescheduled from July 12 to Sept. 6, and the teen has a new defense attorney. Tried as an adult in Marathon County Court in Wisconsin, Yang was found guilty of first-degree reckless homicide in the February 2015 stabbing death of another boy, 13-year-old Isaiah Powell. Yang faces up to 60 years in prison.
"Considering the overwhelming amount of support from around the country in the form of letters to the judge, petitions, and editorials, it is no surprise that court officials are taking extra time to review them and pushing the sentencing date back," Hmong-American activist and comedian Tou Ger Bennett Xiong told NBC News. "Dylan's new attorney will also have more time to comb through the evidence and present a stronger case for him since the process was rushed and handled carelessly the first time around."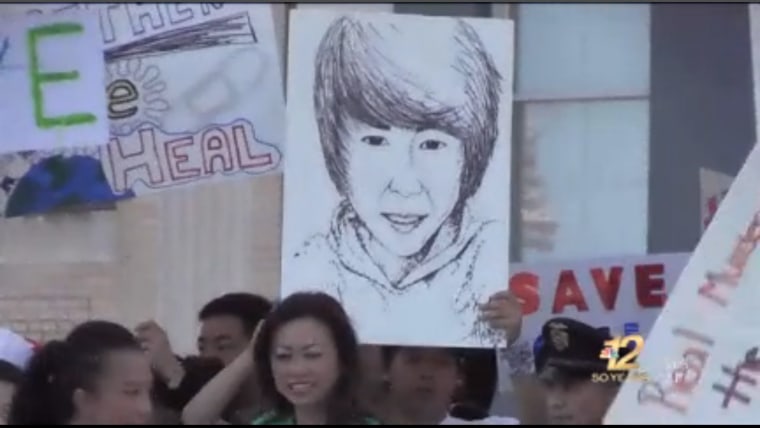 Yang was originally represented by attorney Jay Kronenwetter, who had also been running for mayor of Wausau, Wisconsin, at the same time as the trial. Last month, the family replaced Kronenwetter with attorney Harry Hertel. Saying simply that Yang's family had "hired another attorney," Kronenwetter told the Wausau Daily Herald that he hoped that that his performance representing Yang would be closely scrutinized and found to be ineffective because that could "overturn the conviction and get a new trial for Dylan," who he said he believes acted in self-defense.
"Our efforts are getting noticed and folks in Wausau are reexamining race relations in public conversations."
Powell and a group of friends had reportedly gone to Yang's house with a BB gun following an online argument, according to NBC affiliate WJFW. Yang claimed that he didn't realize the gun was a BB gun and was defending his friend when he stabbed Powell twice with a kitchen knife, after which Powell died at a local hospital. Yang was 15 years old at the time.
Yang's case has attracted the attention of Hmong Americans and Asian Americans across the country. Last month, hundreds of people from Wisconsin and Minnesota turned out for a "Save our Children community peace march" in Wausau to show support for Yang, remember Powell, and talk about larger systemic issues affecting the community's youth. Some concerns that marchers expressed to WJFW included Yang being tried as an adult, a million-dollar bail, and the lack of diversity on the jury.
RELATED: Hundreds March in Support of Dylan Yang, Teen Convicted of Murder
"Our efforts are getting noticed and folks in Wausau are reexamining race relations in public conversations," Xiong said.
Follow NBC Asian America on Facebook, Twitter, Instagram, and Tumblr.