On the heels of a parade of viral videos that have sparked a national dialogue about the prevalence of street harassment, another more comedic take on the heady subject veers toward the absurd.
The video poses the age-old question: "what if catcalls were cheeseburgers?"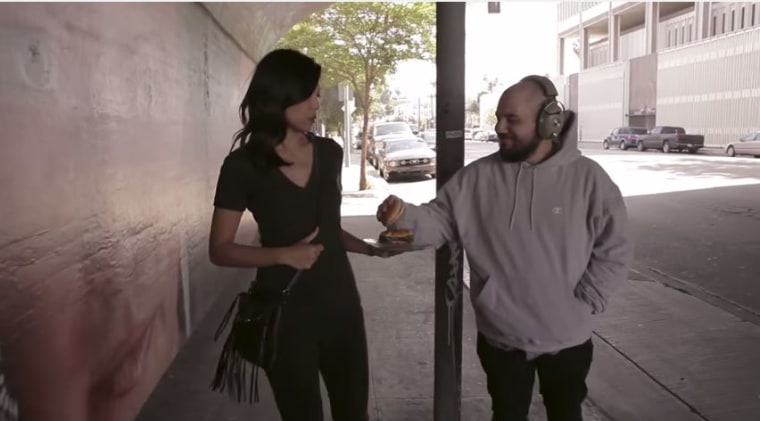 Catcalling is the broad term used to describe the everyday and unwelcome harassment women can be subjected to, usually from male strangers, in the form of aggressive statements, unwanted advances, and repeated, unsolicited interactions.
The clip combines some of the internet's most cherished tropes: quick cuts and cheeseburgers. As of Thursday morning, it had over fifty thousand views.
Random cheeseburgers abound, and seemingly friendly offers to "take a bite" take on threatening undertones.
Related: This Woman Spent an Hour Harassing Men in New York
Actress and writer Tess Paras told a blog the sketch "challenges the notion that catcalls are compliments that all women should enjoy, and explores how they can be disruptions that diminish the value of a woman's place in the world."
The topic of street harassment has been divisive online. Another comedic video by actress and comedian SJ Son has almost two thousand "thumbs down" votes, about a third of total votes on the video. The original "10 Hours of Walking in NYC as a Woman" video has disabled its voting mechanism and has over 140,000 comments.
WARNING: VIDEO CONTAINS GRAPHIC LANGUAGE SOME MAY CONSIDER OFFENSIVE