The casting announcement for a new historical drama set during World War II is being met with accusations of whitewashing.
On Tuesday, Deadline reported actor Zach McGowan has been cast as Medal for Merit and Purple Heart recipient Benehakaka "Ben" Kanahele in director Gabriel Robertson's film "Ni'ihau."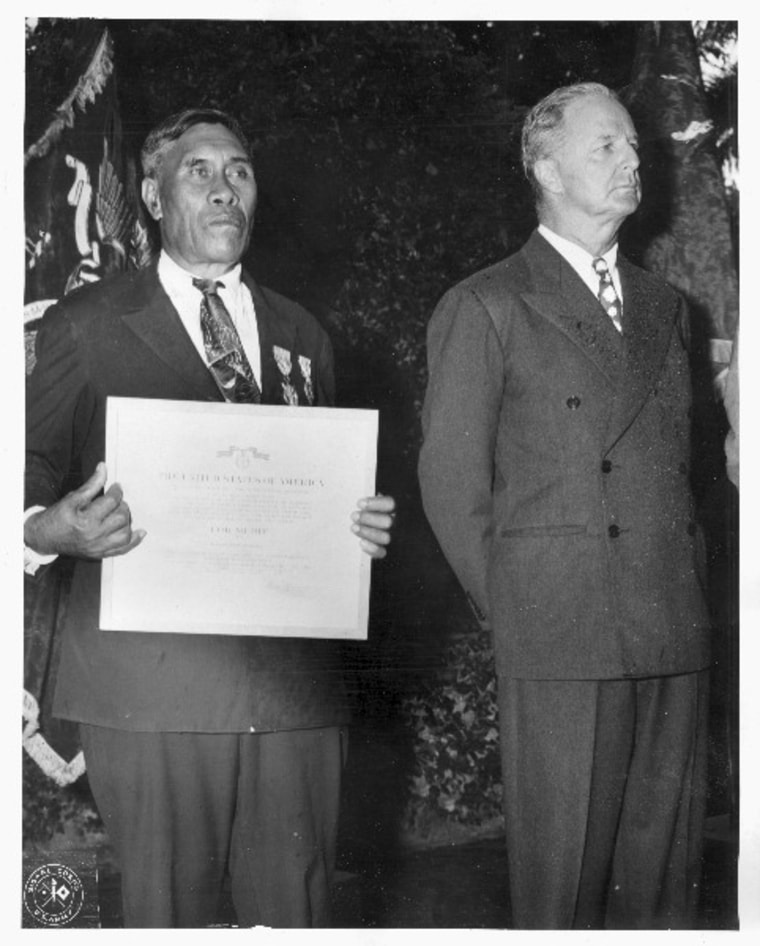 The film is set during World War II and tells the true story of the Ni'ihau Incident, which occurred after Native Hawaiian Ben Kanahele rescued Shigenori Nishikaichi, a Japanese Navy pilot who participated in the bombing of Pearl Harbor.
The 36-year-old McGowan will play Kanahele who, along with his wife Kealoha "Ella" Kanahele, ultimately killed Nishikaichi after the pilot's involvement in Pearl Harbor became known. Ben Kanahele, who was shot by Nishikaichi, was later hailed by the U.S. government as a hero for helping stop the attack on Hawaii.
McGowan's casting comes at a time when Hollywood has increasingly come under fire for whitewashing the roles of Asian Americans and other Americans of color. Following low box office numbers in the U.S. for "The Great Wall" and "Ghost in the Shell," both films that were associated with "white savior" and whitewashing narratives, some industry executives have noted "the conversation regarding casting" affected the films' performances.
"We have a really serious issue here, and that's Polyface. Instead of Blackface, it's Polyface," writer and filmmaker Anne Keala Kelly told NBC News. "We in Hawaii have seen George Clooney and Shailene Woodley and Emma Stone play Hawaiians. And Grace Park, who is Asian American, plays Kono Kalakaua every week on 'Hawaii 5-0.' So it's only Hawaiians who can't be Hawaiians on screen."
But while Kelly says she is encouraged by the fact that more people are speaking out on social media when Hawaiian and Pacific Islander roles are erased by Hollywood, she added that she also hopes that Americans begin thinking more about what it means when Hawaiian voices in particular are erased. "It's about cleansing a narrative," she said, noting that this new film comes at a time of increased tensions between the United States and Asian nations like North Korea. "Pacific Islanders are constantly dealing with being ethnically cleansed into nonexistence. That kind of narrative is very dangerous."
NBC News has reached representatives for the film and will update with their response.
Social media users took to Twitter shortly after McGowan's casting was announced to voice their displeasure.
The now-expired casting call for "Ni'ihau" published on Backstage.com listed several Asian-American and Pacific Islander roles for the film's other characters. It also notes that filming will begin later this month and will be filmed partially in Malaysia.
Follow NBC Asian America on Facebook, Twitter, Instagram and Tumblr.