The Brooklyn borough president penned a letter to President-elect Donald Trump last week, asking him to meet with a New York Police Department (NYPD) Muslim officer who was allegedly harassed and threatened while off-duty.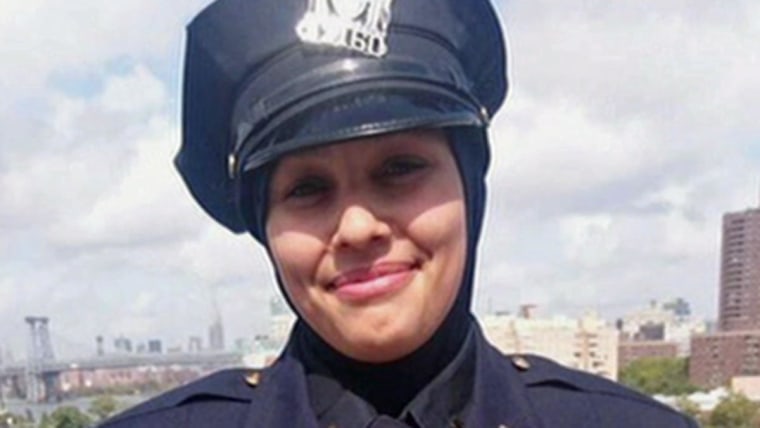 In the letter dated Dec. 6, Eric Adams, a former city police officer himself, wrote that the 900 Muslim-American members of the NYPD "deserve guidance on how they will be protected amid this uncertain national climate."
"Moreover, the welfare of these officers speaks to the greater welfare of the millions of law-abiding Muslim-Americans, many of whom are fearful at this critical juncture in our history," the letter reads.
Trump's transition team did not immediately respond to an NBC News' request for comment Sunday.
Trump spokeswoman Hope Hicks did tell Yahoo News, which first reported the story, that she believed the president-elect had received Adams' letter, but wasn't sure if the meeting would be scheduled.
The letter came a day after a Brooklyn man was arraigned on charges of menacing as a hate crime and aggravated harassment in connection with a Dec. 3 incident involving Officer Aml Elsokary, a decorated veteran of the NYPD.
RELATED: Man Charged With Hate Crime After Allegedly Threatening Muslim NYPD Officer
Elsokary, who was off-duty and wearing a hijab, had dropped off her 16-year-old son around 6 p.m. and, after parking her car, returned to find Christopher Nelson, 36, allegedly shoving him, according to NBC New York.
When she approached Nelson, he allegedly shouted, "ISIS [expletive], I will cut your throat, go back to your own country." He then fled the scene, but was arrested the next day, according to NBC New York and police.

Nelson was free on $50,000 bail, the New York Daily News reported Friday. His attorney also convinced a criminal court judge to loosen the terms of a restraining order since Nelson and Elsokary live only a block away, according to the paper.
Adams' letter said that according to the NYPD, the city has seen a 115 percent spike in bias attacks since Election Day. Jewish, LGBTQ, and Muslim communities have been particularly impacted, the borough president wrote.
Adams asked Trump to meet with both Elsokary —who was recognized by the city as a hero for rescuing a baby from a burning building in 2014 — and several members of the NYPD Muslim Officers Society, a fraternal organization.
"As president-elect, we are looking to you to provide the leadership that this moment requires, to ensure that our democracy continues to thrive because we believe in each other's common value as neighbors, as people with a shared interest in advancing safe places to raise healthy children and families," Adams wrote.
Follow NBC Asian America on Facebook, Twitter, Instagram, and Tumblr.